we use google translate


==

***

7

***

==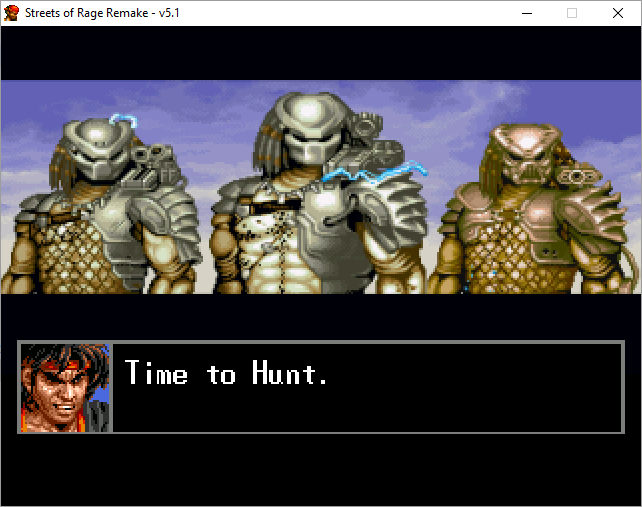 This mod will seem quite familiar to you, but for all those who liked the game Alien vs. Predator, it will be a good shot to replay this story once again.
In fact, the qualities are excellent. This mod is one of the best and quality.
The distribution of enemies simulates that of the aliens from the game of the same name. The dynamic atmosphere is quite difficult and it is recommended to use additional bonuses, such as a maximum gauge or always three stars.
Heroes can use their Streets of Rage bonuses but are unlikely to be able to use artillery reinforcements. For other players like Rudra, Shiva and Ash, who have their own unique abilities, these restrictions do not apply.
In this mod are added a huge amount of weapons that abound throughout the battlefield. On the other hand, the items that restore your vital points are limited.

The real value of this game lies in its precision and timing. The compilation is excellent. Original sets and music fit exactly. They interact perfectly with SoRR characters.
At its core, it replaces the characters from Alien Vs. Predator with those from Streets of Rage Remake. Well the game has its own charm. The character palettes have been improved to match this new setting offered by the Capcom platform.
The plot looks good.
The story is carried forward into the future. Alien forms are attacking the earth again. Now this new form does not attack directly, but causes the inhabitants of the planet to putrefy and transform. They are all entirely under the control of the Queen. A high alien who inhabited Mr.X's the notorious boss, Polar Baear. After the alien invasion, Max and Rudra try to fight this new form and survive under relentless attacks. The battle continues as the few brave knights-Shiva and his commanders rush to the rescue. In this world, they are hunters who are looking for a suitable catch and their trophies. Together, these heroes will go on a long mission, which will take them to space.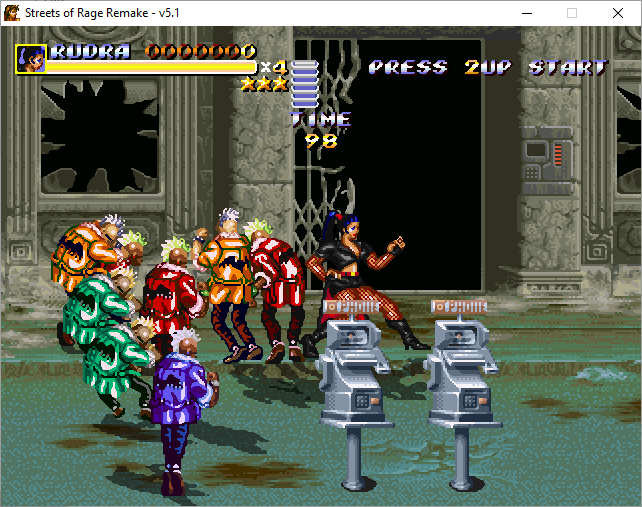 Instructions: how to install Alien vs Predator [Ver. 2015] mod?
- Download and unzip Street of Rage Remake v5.2 First.
- Download and unzip Alien vs Predator [Ver. 2015]

- Copy Shaq Alien vs Predator [Ver. 2015] and paste it into the games folder of Streets of Rage Remake
\ Streets of Rage Remake \ mod \ games
- Copy data folder from the mod folder ===>> paste it into the main directory of SorR.
- Copy the content of the folders chars and enemies and paste it into the SORRv5.1\palettes\chars and SORRv5.1\palettes\enemies


Turn on the game from SorR.exe and select SOR-MAKER from the menu.
Thats all - play and fun!




this clip from The Areton'S - Web World Guide on their channel оn youtube

free unzipper 7zip Download