we use google translate


==

***

7

***

==

The creator's Youtube Channel - Iceweb38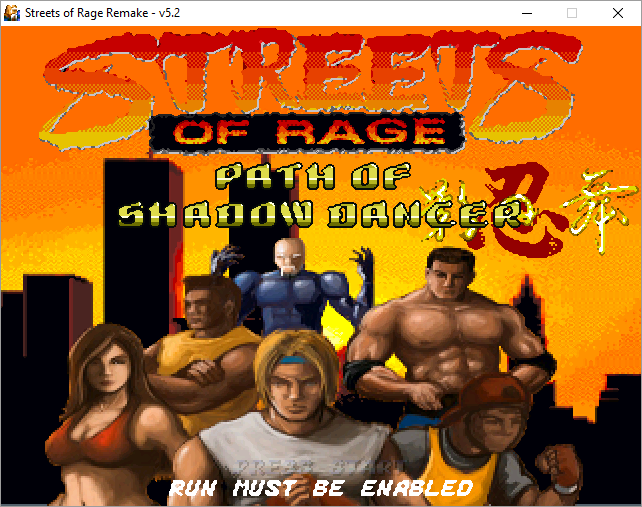 Path of Shadow Dancer and its upgraded version to 2.04 is a great game produced by SorR societtes.
But what is the game?
This is a very good combination with combined elements from different series.
Path of Shadow Dancer is dedicated to the former SEGA Megadrive / genezis series - Shinobi.
A number of elements have been borrowed, such as architecture, style and decors. Numerous, secret entrances and paths to discover and unlock. A number of traps and traps in the fog, as well as an additional quest - a hidden password to find.
Your new journey will take you away from Wood Oak City. and you will cross the Atlantic Ocean, and the base of Mr.X is increasingly mysterious. The spirit of ancient traditions and powerful samurais hovers in the atmosphere. These areas make up a significant part of Mr. X's army, now their world is full of shadows and invisible obstacles. A number of treasures to unlock.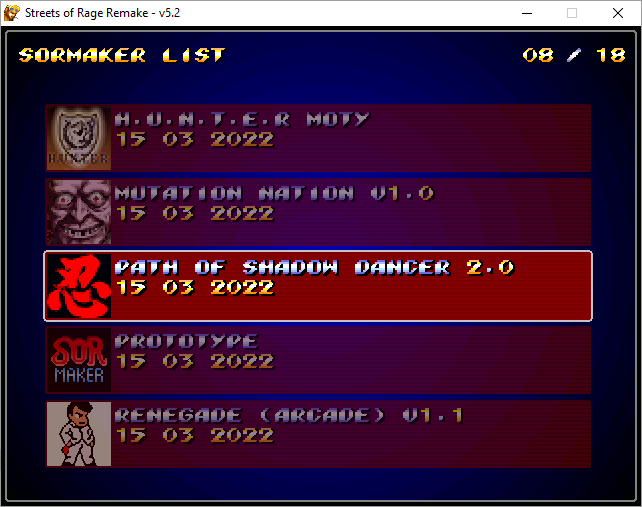 Path of Shadow Dancer uses the core of the original BomberGames game, and in this way, you will be able to add and use all the innovations that are typical of Streets of Rage Remake.
Download links have been added to the download menu, SorR with unlocked SoR Maker, to which you can add this mod.
Creator of this game is Iceweb38
and
SoR
Remake society
.



How can we install the Path of Shadow Dancer?
Download SoR Remake first.
Then download Path of Shadow Dancer mod.
Unzip it === >> copy the folder of the Path of Shadow Dancer and past it into the Games folder of SoR Remake.
\ Streets of Rage Remake \ mod \ games
Turn on the game from SorR.exe and select SOR-MAKER from the menu.
Thats all - play and fun!

Good MoD Games New Live for Street of Rage

==

***

7

***

==


this clip from The Areton'S - Web World Guide on their channel оn youtube


the game info. on wikipedia on their pages
free unzipper 7zip Download