we use google translate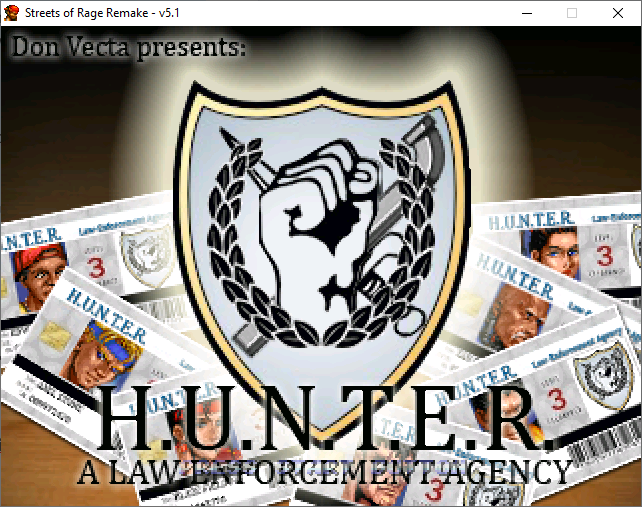 Hello..!
I hasten to present you a game because it is unique. In fact, along with many others that are produced by the SorR community, it will captivate thousands of fans. We will put the emblem of this game - a new life for SoR.
Its creator Don Vecta is on top. He is one of the most prominent representatives of the community and his works are generally excellent.
We can call this project for a mod to Streets of Rage Remake, megalithic. It accommodates seven different missions. These are seven different and stand-alone games that have their own history and development. This is very good because H.U.N.T.E.R. mod of the Year edition is a large-scale production whose gameplay lasts more than five hours. Although the stories of these DLCs are in the context of the main game, you won't have to play long and grueling gameplay. You can choose any of the available missions and play whenever you want.
The mechanics of the game as well as its construction are excellent. This feature is common to all games that use the core of Streets of Rage Remake.
Rich decoration. The author Don Vecta has invested much of his potential as an artist. Many new and unprecedented elements. Special effects that make the game lively and interesting. You will notice that part of the excellent decoration of the stage in Las Vegas creates the illusion of a glass window, which reflects part of the interior, and you can watch the battles of Outside.
Wind-blown snowflakes or slippery snow on the ground have been added in some places.
Especially interesting are the unbreakable added elements of the decor. They are placed in certain places so that they can take part in the battles. For example, the parking lot at the beginning of the Lan Dao Island mission are placed barriers. They are especially effective against motorized units. They are also a good shelter against shooting.
As mentioned above, the H.U.N.T.E.R. of Don Vecta is extermally voluminous. The general conjuncture takes us to a new world, far from Mr.X. New case, new battlefields new enemies to defeat. Although the models of the original SorR were used to make this mod, their names and positions have been changed. You will notice that the Galcia model was used for the final boss Lan Dao Island.
The scenery of the game also looks very good. They are in tune with the story in perfect sync. Some of the designs have been borrowed from other games, but have been edited by the author of this mod. They have changed to such an extent that you will certainly play a new and unique game that has no alternative.
Lots of hidden weapons or hidden bonuses.
For Shooters fans, we recommend that you turn on the "infinity ammo", "weapons never desapear" and "keep hold of weapons betwin stages" settings. You will be able to shoot a lot. Of course another option is to choose Mr.X for your character to play with.

Another feature of this game is the nature of its trials. Different stages have different requirements. Some are in battle rush style and enemies come in large groups, while others are in quest style and involve overcoming a test.

So, you can download the game H.U.N.T.E.R. mod of SorR and have fun in this vast and unprecedented world.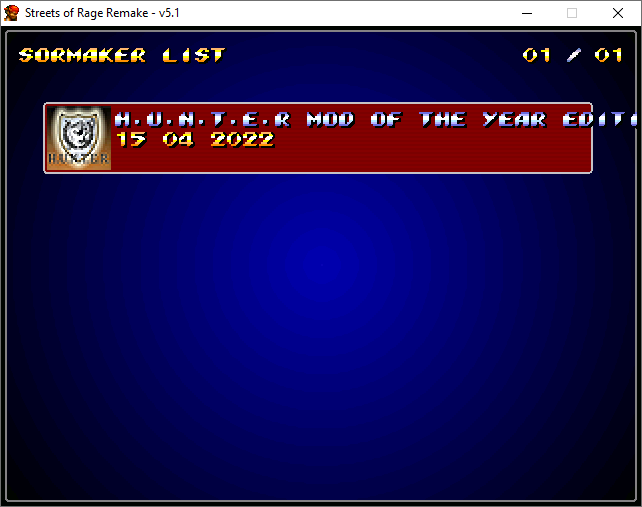 How to install ''H.U.N.T.E.R Mod of the Year'' mod in SorR 5.1 ?
- Download and unzip the mod of ''H.U.N.T.E.R Mod''.

- Copy ''H.U.N.T.E.R Mod'' folder and paste it into the ''games'' directory of SorR.
path:
SorR\MOD\ GAMES
- Copy the content of ''H.U.N.T.E.RCustom Palettes'' and paste it into the enemies folder of SorR
path:
SorR\ palettes \ enemies

- Copy the content of ''Custom Sound Effects'' folder and paste it onto ''data'' folder.
Play from SorMaker MENU.
Thats all - play and fun!

Note!
If a bug occurs. How to fix it? OR SEE THE CLIP AT : 1:57:51 - 1:59:55
A bug may occur at the Lan Dao Island at the mall and alien stage. To overcome this glitch, you will have to move from the scene in mall to the scene with the aliens very slowly. You must defeat the first wave of enemies without leaving the illuminated part of the battlefield. Once you defeat them, you can move on and defeat the alien.

Creator of this mod is Don Vecta and SoR Remake society.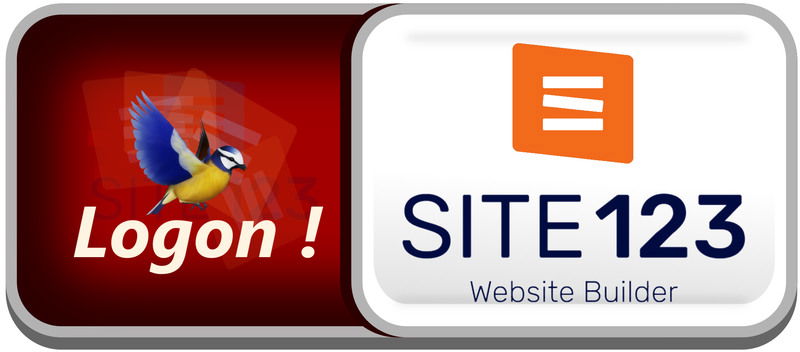 Extensive mod that includes several different games in its console. Great fun.