we use google translate
if you need ===>>

Double Dragon & Mortal Kombat <<=== ===>> M.U.G.E.N. Game Club
Final Fight Game Club <<=== ===>> M.U.G.E.N. Game Club-Dragon Ball
Beats of Rage Game Club <<=== ===>> M.U.G.E.N. Game Club-K.o.F -Torrent
Streets of Rage Game Club <<=== ===>> M.U.G.E.N. Game Club-Mortal Kombat
Author's YouTube channel Gabotico
The Game Forum in Chronocrash

GaBoTiCo creates games. Creates some of the best and most complete titles that OpenBoR society can boast. This author has focused on the topic of Ninja Turtles.
In the game Teenage Mutant Ninja Turtles - Recolored and Extended you will watch a classic animation which, however, unlike the original game is transferred to 16 bits. The images are far more vivid and functional.
The game is divided into two parts. The main one is the classic version - well known from Nintendo's old consoles. There the changes are primarily cosmetic
However, special attention is paid to the extended version of the game. The additions are significant and the game is very interesting. The story is well presented by means of rich and interactive cinematics. We can call this the prolog of the game. There you will gather your team of select heroes, including Donatelo, Raphael, Michelangelo and Leonardo. Besides them - Master Splinter, April O'Neill and Casey. All of them will make up your team of eligible players from which you will be able to choose a different character before each new level.
The story is significantly expanded, with the author performing extremely well. All elements of the game are perfectly synchronized, while preserving the original spirit of TMNT.
You will have more than three hours of active gameplay, filled with many interesting adventures and unique innovations.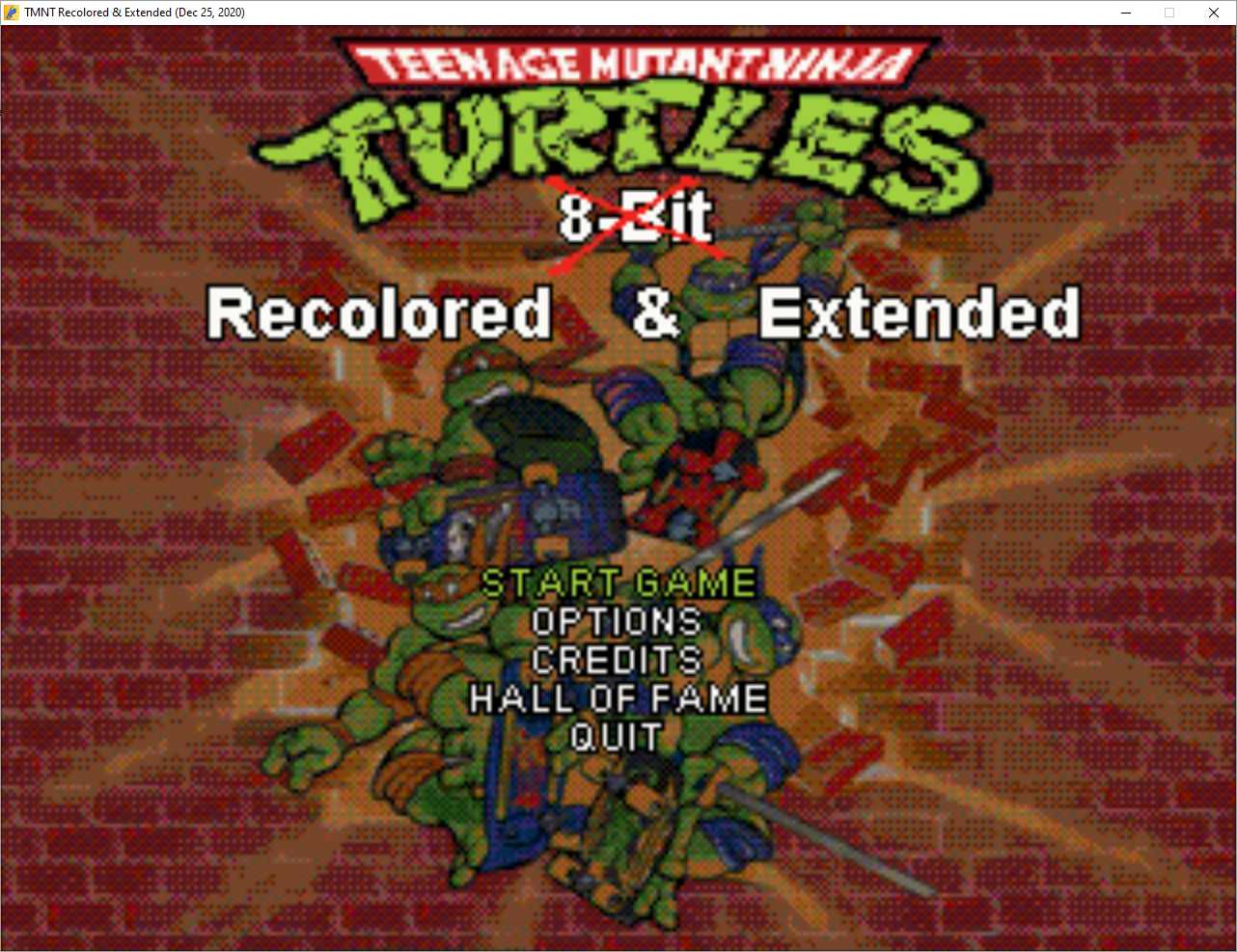 The controllers work great and although the game uses the Beats of Rage platform as its basis, the characters are endowed with special moves that will greatly facilitate you.
The menu does not offer additional credits, which means that you will have to train a lot to play this game.

Like other games created by the OpenBoR society, this one is free to play. You can download it via the suggested links. You can also visit the churonocrash furuma, where the theme of the game is located. All discussions, news and updates and new suggestions.
TMNT Recolored & Extended is created by OpenBoR society and GaBoTiCo.

installation instructions:
Download === >> unzip ==>> play
If you are looking for a game that you can't find, you can write on our Facebook page using messenger, chat or join one of our groups.
https://www.facebook.com/groups/SpeedallgameSSites.here
Visit the RedBrilliantFox packaged games section at this link
https://www.speedallonlinegamessiteshere.com/free-game-packs-by-openbor
Good TMNT Games
free unzipper 7zip Download