we use google translate

if you need ===>>

Double Dragon & Mortal Kombat <<=== ===>> M.U.G.E.N. Game Club
Final Fight Game Club <<=== ===>> M.U.G.E.N. Game Club-Dragon Ball
Beats of Rage Game Club <<=== ===>> M.U.G.E.N. Game Club-K.o.F -Torrent
Streets of Rage Game Club <<=== ===>> M.U.G.E.N. Game Club-Mortal Kombat

PierWolf's YouTube channel!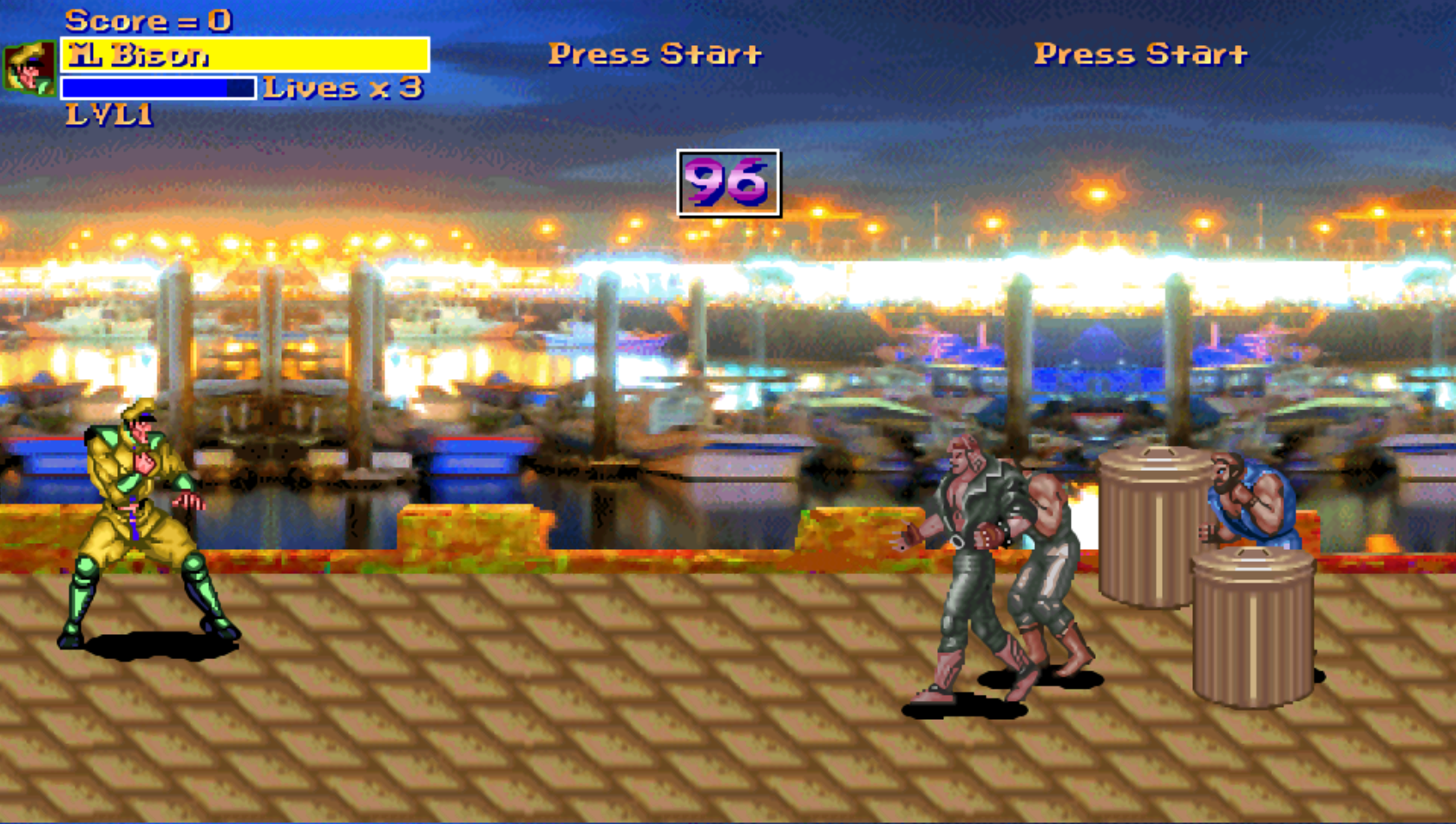 Street Fighter Taiwan is a good game created by Pierwolf for OpenBoR engine. It uses the game of LNS - Final Fight Ultimate as its basis, but only the characters of Street Fighter are selected. The scenery is landscapes from Taiwan.The pace of the game has also changed. Many incoming groups that are not very effective, but there are too many for any fighter. However, your characters are super dynamic. You can throw against the enemy your combo attacks and special strikes. Your mana is charged and constantly brings bursts of force. In fact, with such power, the game is not that difficult and you can easily take over the opponent.
As is typical of most OpenBoR games, this one is a classic beat 'em up. The gameplay is excellent because some of the best figures are used.
The game does not have any new histories and is essentially a thematic refreshment.
To Street Fighter Taiwan we can add another remix, where KoF characters are added. Enemies have also been replaced, with only M.Bison from Street Fighter being retained as the main character in the game.
The pace has changed, and the new characters are much slower. The number of enemies is preserved and without the special abilities that are characteristic of the characters from Street Fighter, it will be quite difficult for you to play.


This game game has been produced by OpenBoR society and PierWolf

Download ===>> unzip ===>> play
or
Installation : Download OpenBoR First ===>> Download the pak.file of the game ===>> paste it into the paks folder of OpenBoR ===>> play

Good Novel Games

Direct Download Service


this clip from The Areton'S - Web World Guide on his channel оn youtube

free unzipper 7zip Download