we use google translate
if you need ===>>

Double Dragon & Mortal Kombat <<=== ===>> M.U.G.E.N. Game Club
Final Fight Game Club <<=== ===>> M.U.G.E.N. Game Club-Dragon Ball
Beats of Rage Game Club <<=== ===>> M.U.G.E.N. Game Club-K.o.F -Torrent
Streets of Rage Game Club <<=== ===>> M.U.G.E.N. Game Club-Mortal Kombat
Authors YouTube channel <<===
News, Updates, Downloads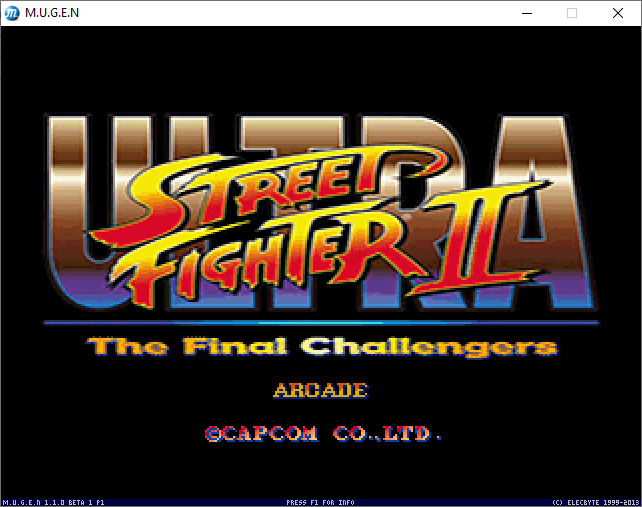 Oh! Old heroes are stronger.
Here is another mugen game that is dedicated to the legendary stories of the heroes of the Street Fighter 2 tournament. The game sticks to its classic version, adding some new characters.
Well, we must emphasize that the old originals are stronger. Added Evil Ryu, Violent Ken and Akuma. Unlike the other characters in the game, they have all the modern abilities that we know from the newer editions of the tournament. These are various extravagant combinations and ultra-strong blows with which they knock down their enemies. Classic models, on the other hand, look quite stiff. They lack the mobility of their new forms and are far more rigid. However, they are a far more practical choice. True, Evil Ryu and Akuma look very attractive, but the damage of their super-hits is minimal.
Overall, this is a very interesting MUGEN game that nastreet fighter fans will want to play.
The console offers an expanded cast of selectable characters - among them are all the main players of the past and a total of 19 characters in the full cast of the game.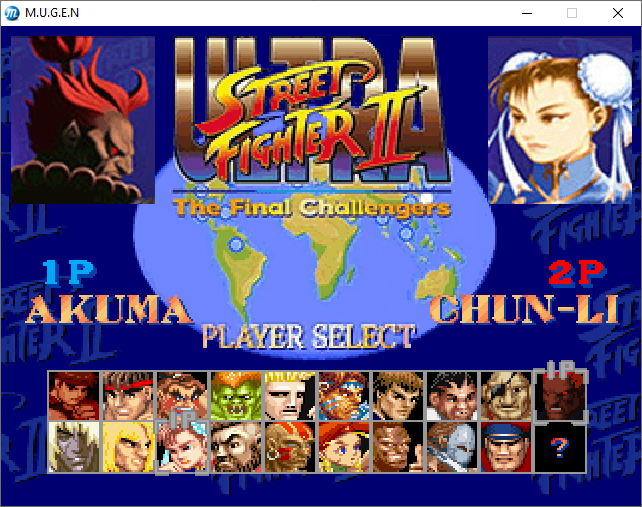 Ultra Street Fighter 2: the Final Challenger was created by By Desi Game World and MUGEN society

You will find the full composition of the creative team in the text files of the game.
Installation : Download ===>> unzip ===>> play