we use google translate
if you need ===>>

Double Dragon & Mortal Kombat <<=== ===>> M.U.G.E.N. Game Club
Final Fight Game Club <<=== ===>> M.U.G.E.N. Game Club-Dragon Ball
Beats of Rage Game Club <<=== ===>> M.U.G.E.N. Game Club-K.o.F -Torrent
Streets of Rage Game Club <<=== ===>> M.U.G.E.N. Game Club-Mortal Kombat
The Creator's site <<===
The Creator's YouTube channel <<===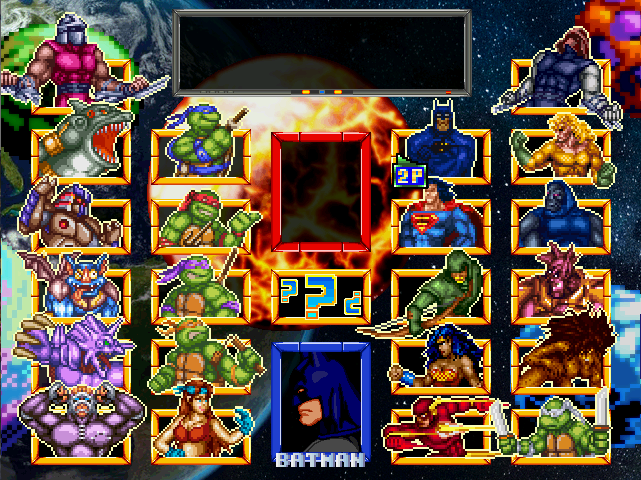 Very interesting game for its 200 MB is more than great. Everyone can take a few places on their disk and play from their laptop, in their free time or when on the road. DC characters also arrive here in the world of ninja turtles. New characters have been added - the super good fighter Kirby. He is also a turtle like the others, but is only now appearing. Unlike the others, he uses almost no weapons. Omega Schroeder has also been added - a strong opponent, but quite slow. More Batman, Shark, Superman Lightning and others.
This game is suitable for any fan of arcade duels.

Setting the controllers - at startup press the '' H '' key === >> use the arrow keys to enter the settings menu and press '' H '' again === >> When the options menu opens, press 3 successive times '' F1 '' ===>> ADJUST THE CONTROLLERS. === >> exit the menu by pressing '' esc ''

This is a game of Kamekaze and M.U.E.G.N. society.

Installation : Download ===>> unzip ===>> play Alternative Download - TESTED AND WORK ! ! !