we use google translate
if you need ===>>

Double Dragon & Mortal Kombat <<=== ===>> M.U.G.E.N. Game Club
Final Fight Game Club <<=== ===>> M.U.G.E.N. Game Club-Dragon Ball
Beats of Rage Game Club <<=== ===>> M.U.G.E.N. Game Club-K.o.F -Torrent
Streets of Rage Game Club <<=== ===>> M.U.G.E.N. Game Club-Mortal Kombat
Authors YouTube channel <<===
News, Updates, Downloads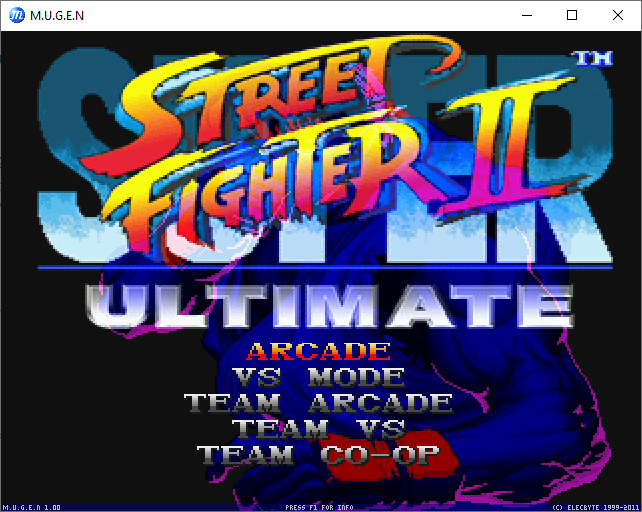 And so luis ramirez continues to delight us with his great game SUPER STREET FIGHTER II ULTIMATE which has many mods and variants. And this is the third mod of the game entitled ULTIMATE 3.0 - WITH TAG SYSTEM!
The quality is great. It will take you back to the era of Nintendo home consoles, but in a new and interesting way. The games use the advanced MUGEN engine, which makes them lively and dynamic. These new remakes will give fans what previous consoles couldn't. A total of thirty characters ready to enter the tournament. A total of thirty selectable characters to use. Among them are added 11 hidden characters that are outside the main character selection matrix. You will find heroes like Sheng Long, Geuken, Dan, Shin Akuma and Sean. However, there are also those like Haggar, Geese Howard, Terry Bogard and Kim who originate from the game the King of Fighters. Doven is also Cyborg who is part of Street Fighter but is a fan-made unofficial character.
While the opponents are tough, the game is easy to play. You will quickly learn the secrets and specifics and start playing to the fullest. The best and most productive character turns out to be Sheng Long. His fighting manners are superior to the rest of us. Thus, even the great Akuma pales in comparison to this practical and productive master of martial arts.
Aside from Akuma, Ryu and Ken also have additional alternate versions that are gifted with different abilities than their archetypes.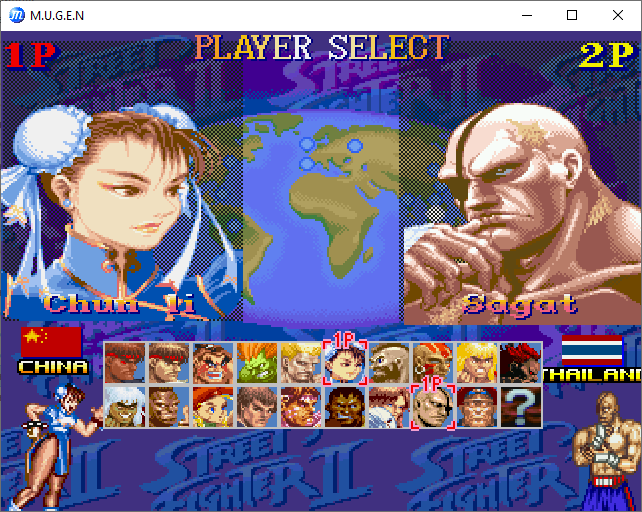 SUPER STREET FIGHTER II ULTIMATE 3.0 (WITH TAG SYSTEM!) was created by By Luis Ramirez Dossman, Joseph War Ferrada, David J. Rojas Ayad, Mugen Eduardo and Zadkiel MUGEN, Mugamucho and MUGEN society

You will find the full composition of the creative team in the text files of the game!
Installation : Download ===>> unzip ===>> play