we use google translate
if you need ===>>

Double Dragon & Mortal Kombat <<=== ===>> M.U.G.E.N. Game Club
Final Fight Game Club <<=== ===>> M.U.G.E.N. Game Club-Dragon Ball
Beats of Rage Game Club <<=== ===>> M.U.G.E.N. Game Club-K.o.F -Torrent
Streets of Rage Game Club <<=== ===>> M.U.G.E.N. Game Club-Mortal Kombat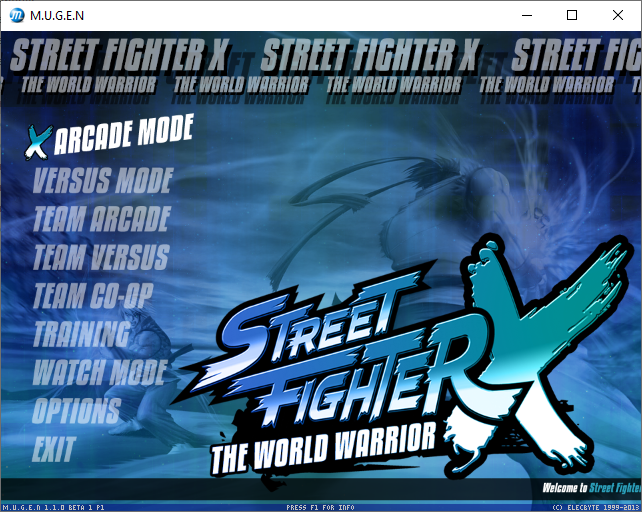 A wonderful game created in the distant 2016. Her qualities make her one of the best achievements of art and in particular, of the art produced by the MUGEN society.
Street Fighter X World Worrier is a great and unique game. Extremely well constructed with its own spirit and artistry. The virtual console is standard for mugen, and the game menu is optimally practical.
A total of 26 characters, including some heroes who are not part of the story of Street Fighter, but are guests as contenders for the title of World Warrior. These are Datsu from Rival Schools, Maki from Final Fight, Ingrid from Darkstalkers and Guy from Final Fight.
Perfectly synchronized gameplay and very well decorated atmosphere. Fans will love this game and will play to their heart's content. Gill's character is also present, but only as an artistic character, who is eliminated by Shin Akuma. Shin Akuma, on the other hand, is also a hero who cannot be chosen and used in battle.
He appears as the final boss in the game and has exceptional abilities.
The tournament is extremely inspiring as the players have some techniques that are unique to this game. For example, Dan Hibiki, in his heyday, has ultra-powerful attacks like Evil Ryu. However, Dan Hibiki is rather difficult to play. Ken Masters and Ryu Sakazaki proved to be the most practical to play. Evil Ryu, although very powerful, has a very low stamina, and his most powerful attack exhausts him and he is helpless to counter-attack the opponent
Let's mention that the M.Bizon file is corrupt and cannot be used, but you can always replace it with a new copy from the manufacturer, which you will find at this link - The MUGEN ARCHIVE - Home
All other features of the game are excellent.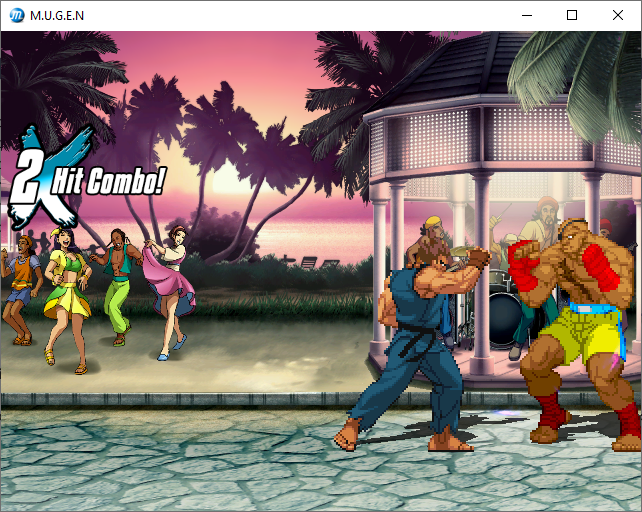 This game was created by By Yuri Sakazaki, Devon and MUGEN society

You will find the full composition of the creative team in the text files of the game.
Installation : Download ===>> unzip ===>> play