we use google translate
if you need ===>>

Double Dragon & Mortal Kombat <<=== ===>> M.U.G.E.N. Game Club
Final Fight Game Club <<=== ===>> M.U.G.E.N. Game Club-Dragon Ball
Beats of Rage Game Club <<=== ===>> M.U.G.E.N. Game Club-K.o.F -Torrent
Streets of Rage Game Club <<=== ===>> M.U.G.E.N. Game Club-Mortal Kombat
The author's site <<===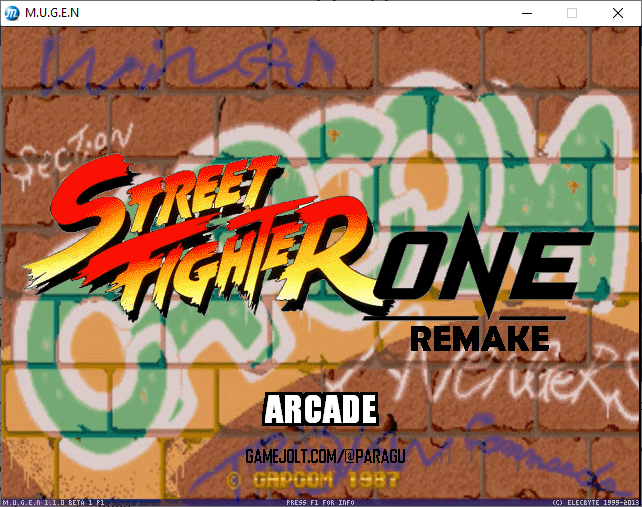 A MUGEN game that will amaze you.
New excellent remake dedicated to Street Fighter. New animation has been added and the old decors have been renovated. Now this new version of Street Fighter 1 is closer to its modern counterparts. The menu is easy to use, offering you to choose your character from the proposed avatars.
For example, you now have a choice of twelve characters. They all belong to Street Fighter ONE and are original for the series.
However, they have been renovated and the models have been replaced with ones that have more capabilities.
The character of Retsu is particularly impressive. Very dynamic character, which is also one of the most practical to play and will probably attract many fans.
His dynamic approach to fighting is more like Kage's. Short and efficient, without unnecessary extravagance. His fighting style as part of the original game has been declared Shorinji Kempo but now in Street Fighter one Remake he is too much like Dan Hibiki's Saikyo Style.
They are practically identical. It should be borne in mind that in the hands of Retsu these fighting techniques and techniques are very effective.
Another character that makes an impression is the image of Gen. An avid martial arts master who also competes in the Street Fighter tournament. His fighting techniques are lightning fast and very strong. He is a far tougher opponent than the current champion who is Sagat.
Well, let's note that this is one of the best games for 2022.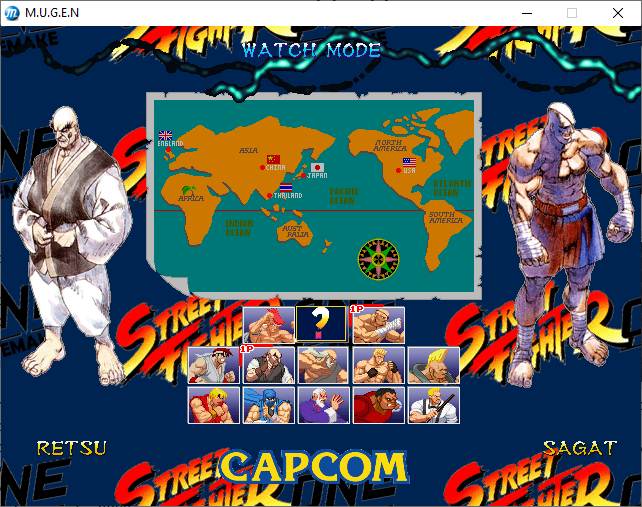 This is a truly spectacular show where gamers can unleash their imagination and mastery by creating their own combos.

This is a game of PARAGU and MUGEN society

Installation : Download ===>> unzip ===>> play