we use google translate
if you need ===>>

Double Dragon & Mortal Kombat <<=== ===>> M.U.G.E.N. Game Club
Final Fight Game Club <<=== ===>> M.U.G.E.N. Game Club-Dragon Ball
Beats of Rage Game Club <<=== ===>> M.U.G.E.N. Game Club-K.o.F -Torrent
Streets of Rage Game Club <<=== ===>> M.U.G.E.N. Game Club-Mortal Kombat
Authors YouTube channel <<===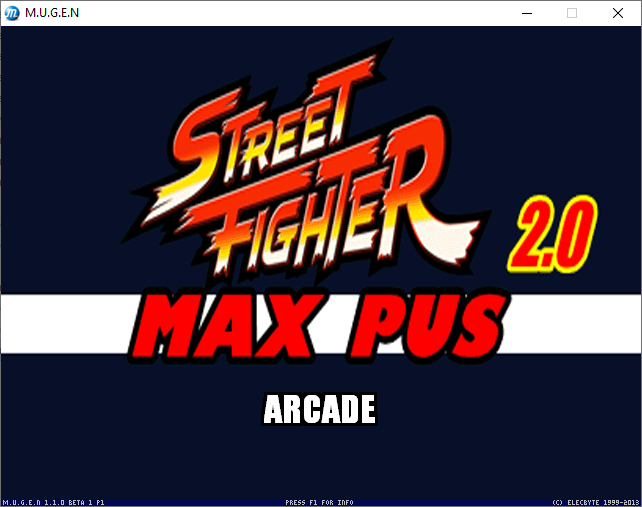 Street fighter Max pus 2.0 is a pretty good game. For its nearly two gigabytes in size, it has excellent qualities. It is again dedicated to the characters from Street Fighter, but this time characters like Ryo Sakazaki Terry Bogard and Yori Yagami have been added to the tournament. All the other fighters are our favorite and well-known classic contenders. For Ken Masters there is an added alternative version which is expressed through Volent Ken, and also Akuma is supplemented by Shin Gouki.
The game again uses a non-standard distribution of the characteristics of the models. You will notice that M.Bizon is much more resilient than usual. Sagat also proved to be quite strong, but was easily defeated by M.Bizon. The dynamic distribution of stamina between the individual characters makes this game look quite different.
With a very different and dynamic gameplay, it will attract a lot of fans. In general, the characters use their standard abilities, but their potential is different. Dhalsim's traditionally strong character now shows many shortcomings. In fact, he is vulnerable in battle against almost all opponents and it is difficult to play with him. Violent Ken and Akuma also do not perform well, and the strongest and most versatile are the ordinary Ken and Ryu.
The game offers a total of 21 individual characters, such as those of Bison, Balrock and Sagat, along with Goki and V Ken are provided as hidden selectable characters.
Street fighter Max pus 2.0 is quite a difficult game. Given its non-standard features, you will first need to study it well.
Well, you can download it and play it to the fullest.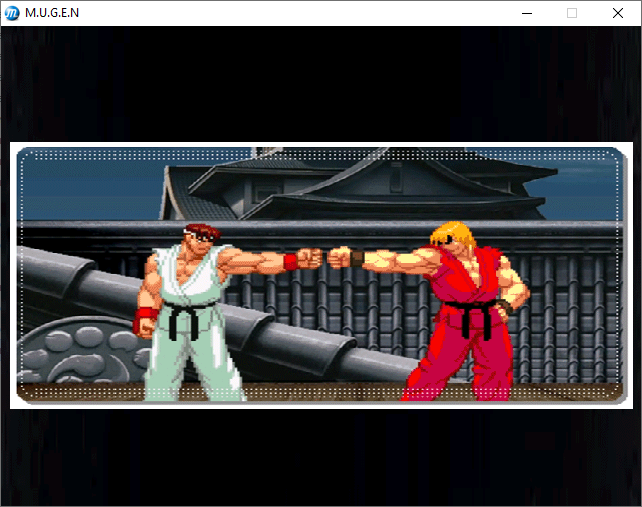 This game was created by By Uno Tag Team and MUGEN society

You will find the full composition of the creative team in the text files of the game.
Installation : Download ===>> unzip ===>> play