we use google translate
if you need ===>>

Double Dragon & Mortal Kombat <<=== ===>> M.U.G.E.N. Game Club
Final Fight Game Club <<=== ===>> M.U.G.E.N. Game Club-Dragon Ball
Beats of Rage Game Club <<=== ===>> M.U.G.E.N. Game Club-K.o.F -Torrent
Streets of Rage Game Club <<=== ===>> M.U.G.E.N. Game Club-Mortal Kombat
The max demaio's YouTube chanel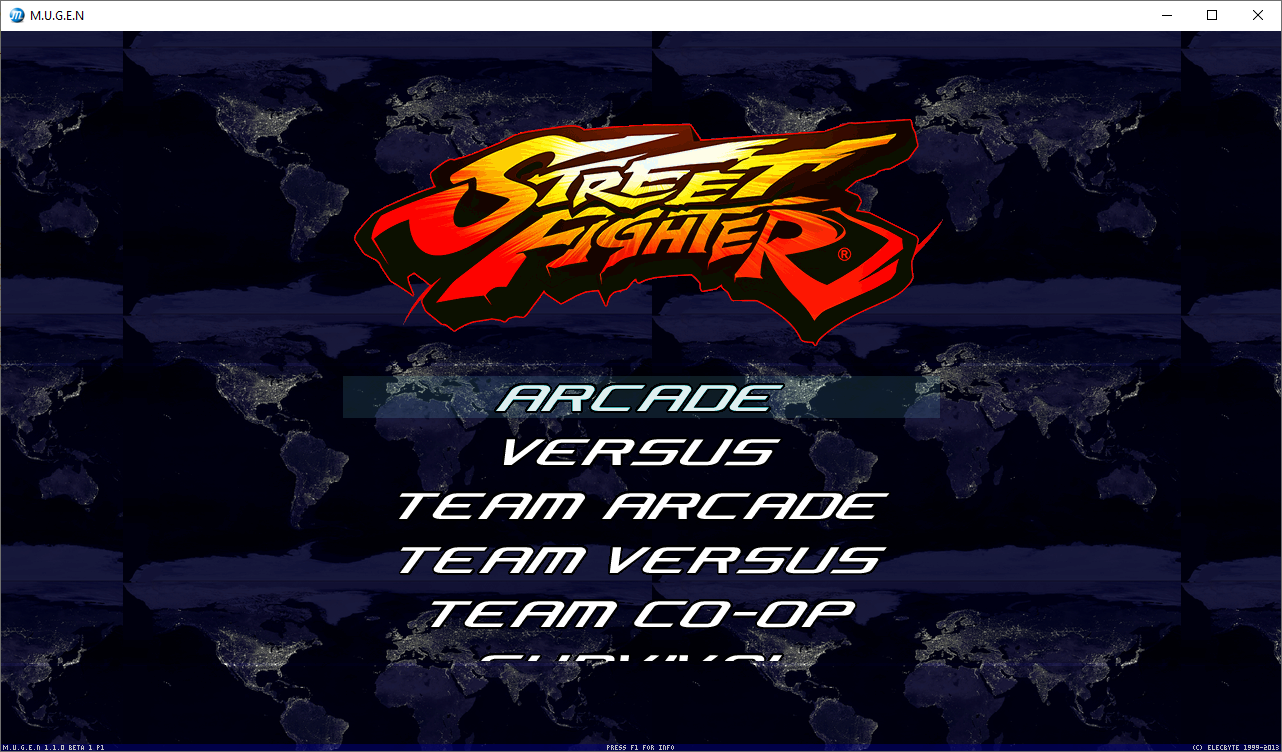 Street Fighter again, intense fighting again. Martial arts masters once again take the ladder of the tournament organized by M. Bison. Masters from all over the globe continue to victory through direct eliminations. The strongest and most surviving fighters will meet bosses with incredible strength. Each of them wants to win, and you can find the best one. Many gerts are not just gifted warriors, but real mythical creatures like Kage or Oni.
In the virtual console of Street Fighter Compilation Ultra Plus 2022, a total of 90 different characters are arranged, making it impressive that there are no hidden characters.
Another key element in the game is the lack of alternative versions of the characters. Instead, they have been replaced by real incarnations, such as Kage or Oni. These two mythical creatures are essentially incarnations of the images of Akuma and Ryu Hoshi. Some dubbing has been added though, such as those of Shin Akuma, Violent Ken and Shadow Lady, which is a mystical dark version of Chun-Li. In addition, the image of Mech Zangieff. These characters are much stronger than the of their prototypes and are endowed with additional abilities.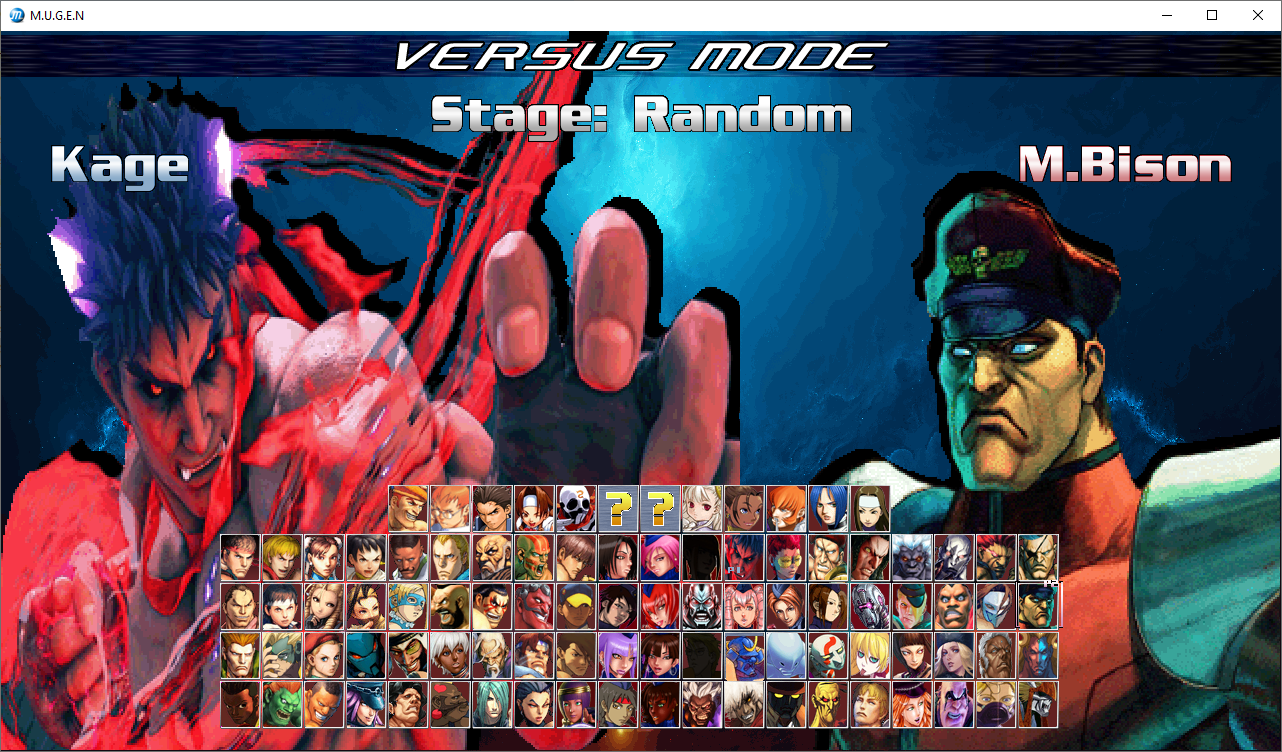 The game may not stand out with high quality graphics, or HD graphics. However, the gameplay is one of the best. So high quality and well-built models, with perfect sync, that you will no doubt play Street Fighter. Sharp dynamics and intense battles that rely mainly on your tactics. Spectacular random combos. Intense characters, such as Kage's, can strike swift blows at the enemy and organize all-out combinations that leave enemies helpless on the battlefield.
Dhalsim is again one of the most practical players. His ability to hit far is especially practical against powerful players who do not have additional supernatural qualities. Even the great Oni encounters great difficulties against Dhalsim.
E Street Fighter Compilation Ultra Plus is one of the best games when quality gameplay is decisive. Extravagant fighters like Kagenaru Mono will become your favorites. Their ability to roam the arena is impressive.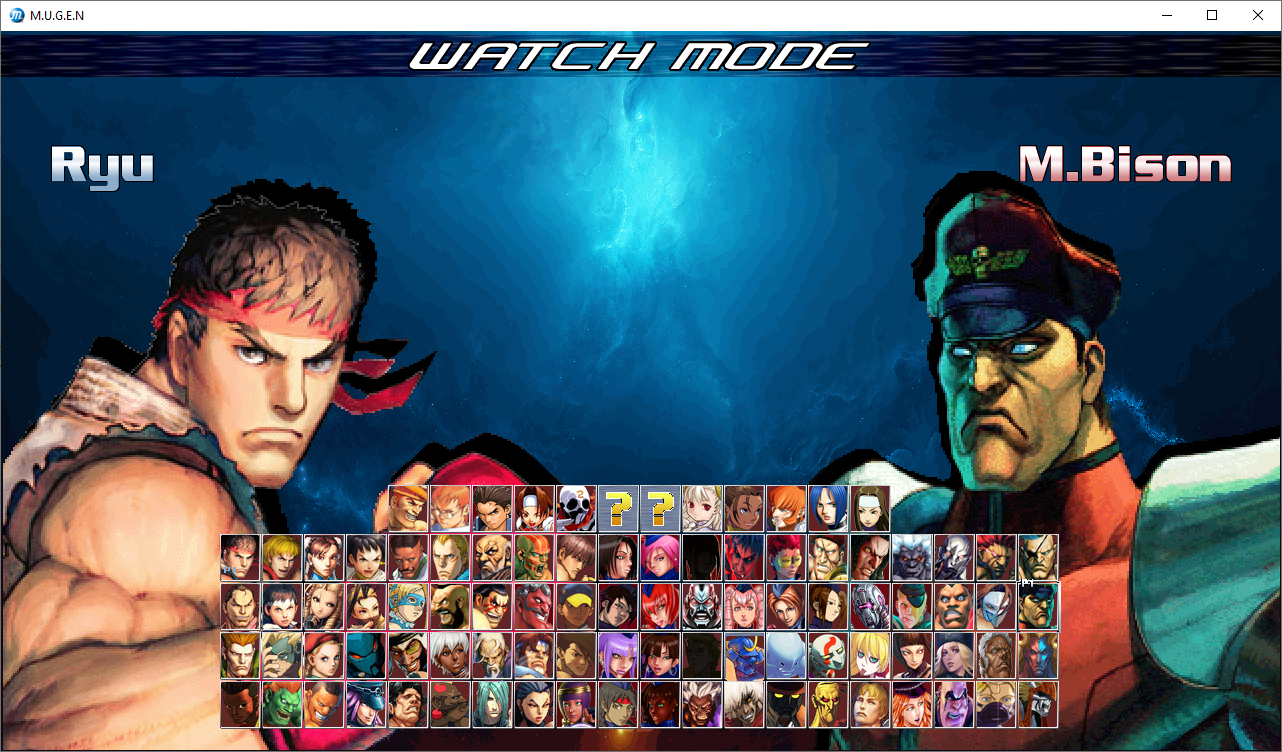 Street Fighter Compilation Ultra Plus 2022 has been created by EuConsigo and MUGEN society, by means of max demaio through his game - Street Fighter Extreme 2020.



Installation : Download ===>> unzip ===>> play
List of the duplicated and alternate characters Street Fighter Compilation Ultra Plus 2022

Hero

Symbol

Symbol

Mastery

Ryu Hoshi



Kagenaru Mono (Kage)

Ansatsuken Master

Akuma

Shin Akuma

Oni

Ansatsuken Master / Spirit

Ken Masters

Violent Ken



Ansatsuken Master

Zangieff

Mech Zangieff



Wrestling

Chun Li

Shadow Lady



Chinese Martial Arts

Charlie Nash

Shadow



Special Forces