we use google translate
if you need ===>>

Double Dragon & Mortal Kombat <<=== ===>> M.U.G.E.N. Game Club
Final Fight Game Club <<=== ===>> M.U.G.E.N. Game Club-Dragon Ball
Beats of Rage Game Club <<=== ===>> M.U.G.E.N. Game Club-K.o.F -Torrent
Streets of Rage Game Club <<=== ===>> M.U.G.E.N. Game Club-Mortal Kombat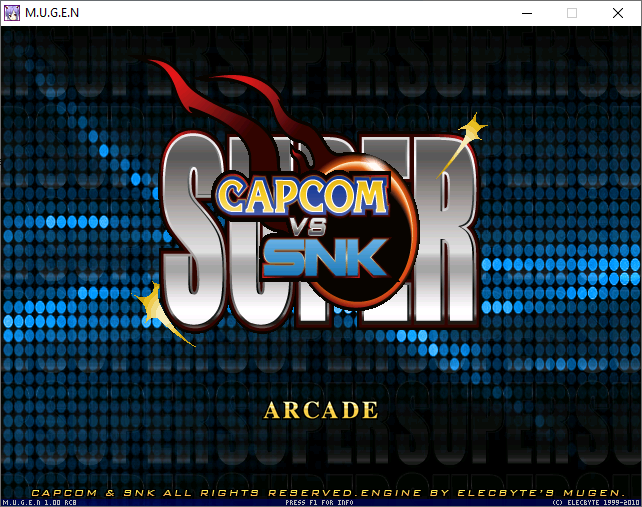 Super Capcom vs SNK Mugen is a first class game that you will want to play. The qualities are excellent and the gameplay is perfect. HD format, which would be next to SF5 if it had 3D models.
Like all MUGEN games, Super Capcom vs SNK Mugen uses ready-made sprites for its engine. So they are equal to the games of the previous generation, which we once enjoyed on archangel machines. However, the quality is what makes this PC game so valuable.
The arrangement is excellent. The selected models of the characters are among the best possible. The decors are present in full synchrony and appropriate scale. The battles are fought cleanly and easily, without any bugs. The available combos are attractive, but above all the emphasis is on their functionality as part of the match.
With the additional adjustments provided by MUGEN you will be able to replay long and exhausting battles with your favorite character.
The set of different characters for the game includes heroes from both Capcom - Street Fighter and Vampire Hunter, as well as such heroes who are part of the SNK the King of Fighters series.
Impressive is the image of Captain Komando, who excels in his fierce potential to fight. This character has excellent technique, thanks to which he easily takes over the opponent.
Another character that is easy to play with is the mummy Anakaris. This millennial warrior has joined the Darkstalkers series. His special skills are easily released and he easily halves the arena. The mystical techniques he possesses are not part of any martial art and in turn are the embodiment of his supernatural abilities.
Another 54 different selectable characters are waiting for you to use in the game. Among them are Ryu, Ken, Akuma and Ryo Sakazaki. Also, the powerful Sieger, Dan and Haohmaru. And Morrigan and Lilith keep E. Honda company.
The game Super Capcom vs SNK Mugen from 2022 has such good characteristics, no doubt many fans will keep a copy of it in their personal collections.
Characteristic of MUGEN you will be able to adjust the endurance of the characters in battle. You should know that the game already has optimal characteristics. With more than 150-200% endurance, duels become too long and tiring. As an added quality, the characters can easily fend off the blows of the enemy. And so the match is further extended. ''This quality is different from their ability to block.''
The battles are interesting and varied. In general, the heroes have no weaknesses, but there are some that are more practical than others. Each individual character in Capcom vs SNK Mugen 2022 uses his own fighting style. And you will have to learn them and gain mastery in order to play and win.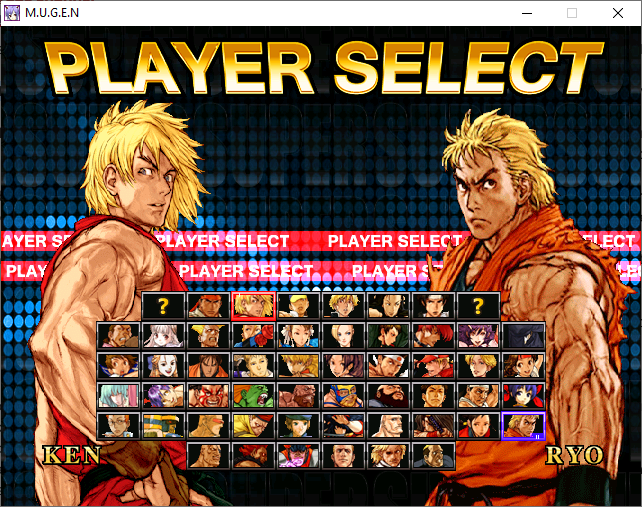 This game has been created by MUGEN society. You will find more information about the creators in the text files of the program or in the credits in the game's cinematics.

Installation : Download ===>> unzip ===>> play