we use google translate

if you need ===>>

Double Dragon & Mortal Kombat <<=== ===>> M.U.G.E.N. Game Club
Final Fight Game Club <<=== ===>> M.U.G.E.N. Game Club-Dragon Ball
Beats of Rage Game Club <<=== ===>> M.U.G.E.N. Game Club-K.o.F -Torrent
Streets of Rage Game Club <<=== ===>> M.U.G.E.N. Game Club-Mortal Kombat


The creator's YouTube channel <<===BlackLegChef
The creator's YouTube channel <<===Mordecool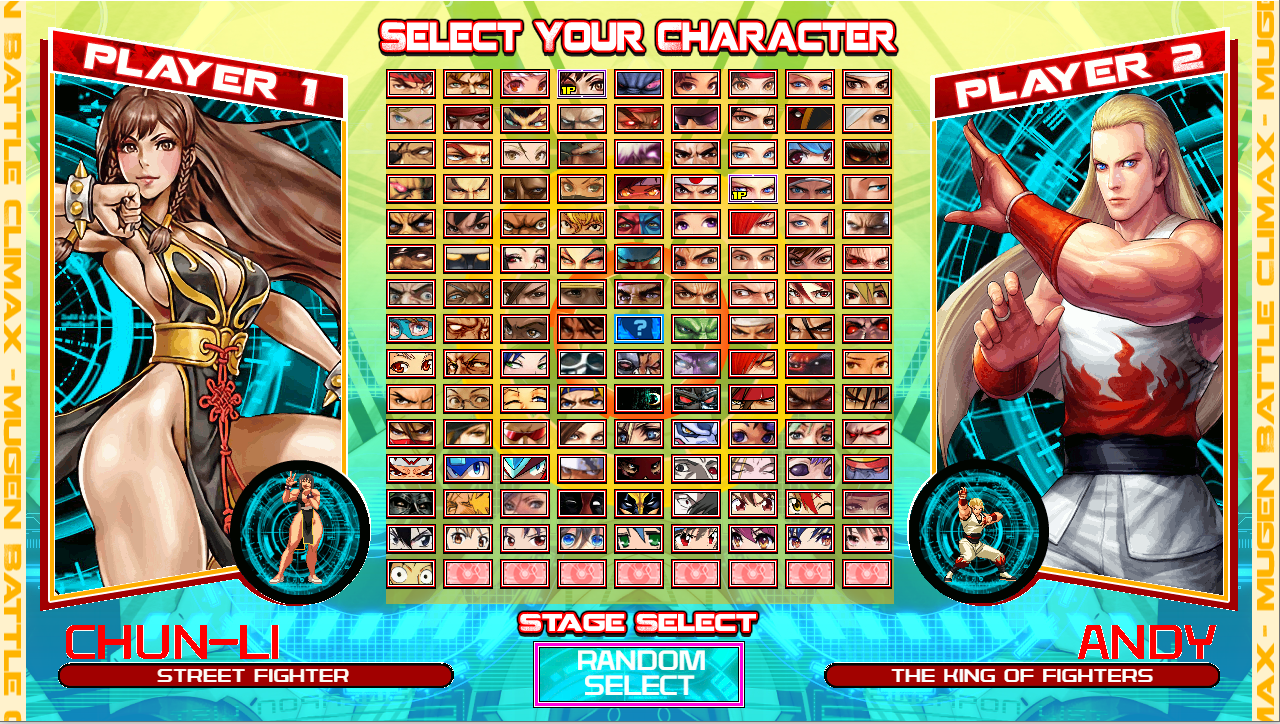 A very high-end game made for mugen. This is the game MUGEN BATTLE CLIMAX HD VER 4.0. It is loaded with a huge amount of the best fighters.
Here are the characters of Street Fighter, Takken, K.o.F, Samurai Shadow, Capcom and Marvel. Hyperhero has been added, such as "Final M. Bison", an ultra incarnation of Akuma and many others. The animation of the sets is original, and that of the characters is new and improved.
The duels are led with qualitatively new grips, which can combine series with several strokes.
To these features you can add the ease with which battles are fought and you will get a full game platform.
An excellent game that would fill the best collections.

this game was created by:The BlackLegChef, Mordecool, IgnizYT and m.g.u.e.n. society

Installation : Download ===>> unzip ===>> play Alternative Download !
Expect solid improvement by Gui Santos !
Torrent Download !

Good Mugen Games

Direct Download Service


this clip from The Areton'S - Web World Guide on his channel оn youtube

free unziper 7zip Download