we use google translate
if you need ===>>

Double Dragon & Mortal Kombat <<=== ===>> M.U.G.E.N. Game Club
Final Fight Game Club <<=== ===>> M.U.G.E.N. Game Club-Dragon Ball
Beats of Rage Game Club <<=== ===>> M.U.G.E.N. Game Club-K.o.F -Torrent
Streets of Rage Game Club <<=== ===>> M.U.G.E.N. Game Club-Mortal Kombat
The author's site <<===
The Akyto character forum page <<===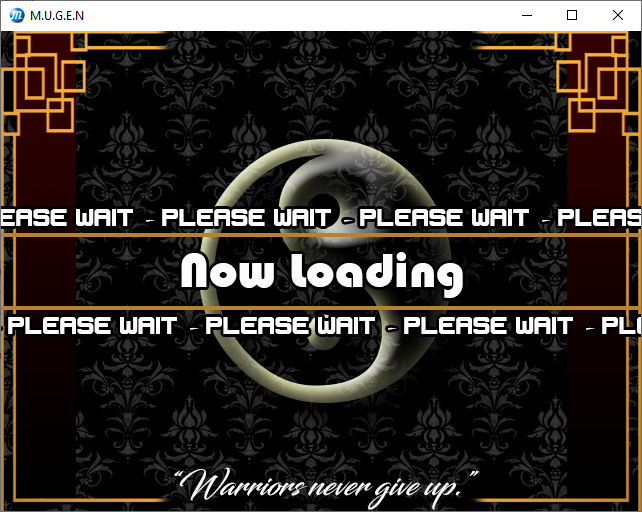 Dragon Destiny - a tournament that is being built again around the fighters of Capcom and SNK. Private TOURNAMENT, brings together the best fighters. And the main character is Akyto. This author's character is one of a kind. He is only part of the Dragon Destiny tournament and appears as the ultimate boss you must defeat to win. In the future we may meet him in many new tournaments as a guest hero or main character, but now and here in this game for MUGEN he appears for his fans for the first time.
His fighting style is unconventional, but Akito seems to have the same fighting skills as Ansatsuken. However, they look very different. The energy that Akyto has absorbed seems to be different from that used by Ryu Hoshi and Ken Masters.
More about the game:
The tournament is great. In his desire to gather the strongest fighters with which to compete, Akito has gathered here and is attended mainly by the heroes of Street Fighter against those of the King of Fighters. There are such martial arts masters as Ryu Hoshi, Evil Ryu, Akuma, Gouken, Mr Karate, Ryo Sakazaki, Ken Masters and Dan Hibiki. Some hidden characters have been added, but they rather complement the overall palette. M. Bison is also an elective, a hero and a boss, and with his abilities he is a major contender to win the tournament and snatch victory from the hands of Byoki Akyto.
The technical characteristics of this game are among the best. Perfectly constructed, it carries its own charisma. This unique brand and original handwriting will probably make the game Dragon Destiny very valuable for collectors of MUGEN.
Although our well-known heroes from Streets Fighter and KoF are present, this is a separate game story and a different tournament that you will play for the first time.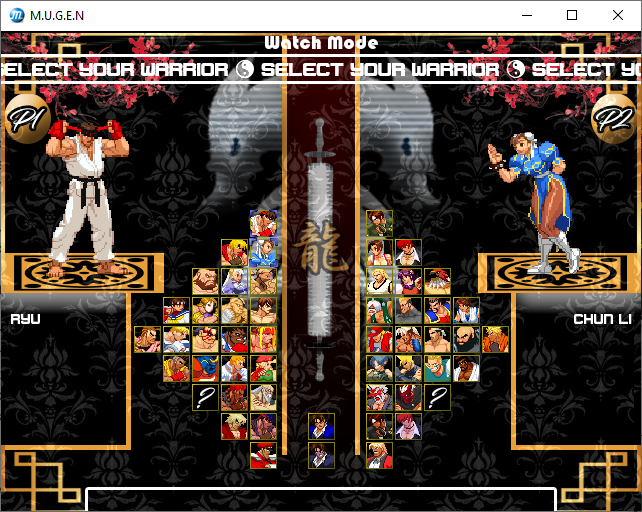 This is a truly spectacular show where gamers can unleash their imagination and mastery by creating their own combos.

This is a game of Akito and MUGEN society

Installation : Download ===>> unzip ===>> play