we use google translate
if you need ===>>

Double Dragon & Mortal Kombat <<=== ===>> M.U.G.E.N. Game Club
Final Fight Game Club <<=== ===>> M.U.G.E.N. Game Club-Dragon Ball
Beats of Rage Game Club <<=== ===>> M.U.G.E.N. Game Club-K.o.F -Torrent
Streets of Rage Game Club <<=== ===>> M.U.G.E.N. Game Club-Mortal Kombat
Authors YouTube channel <<===
Official Website of the Author <<===
News, Updates, Downloads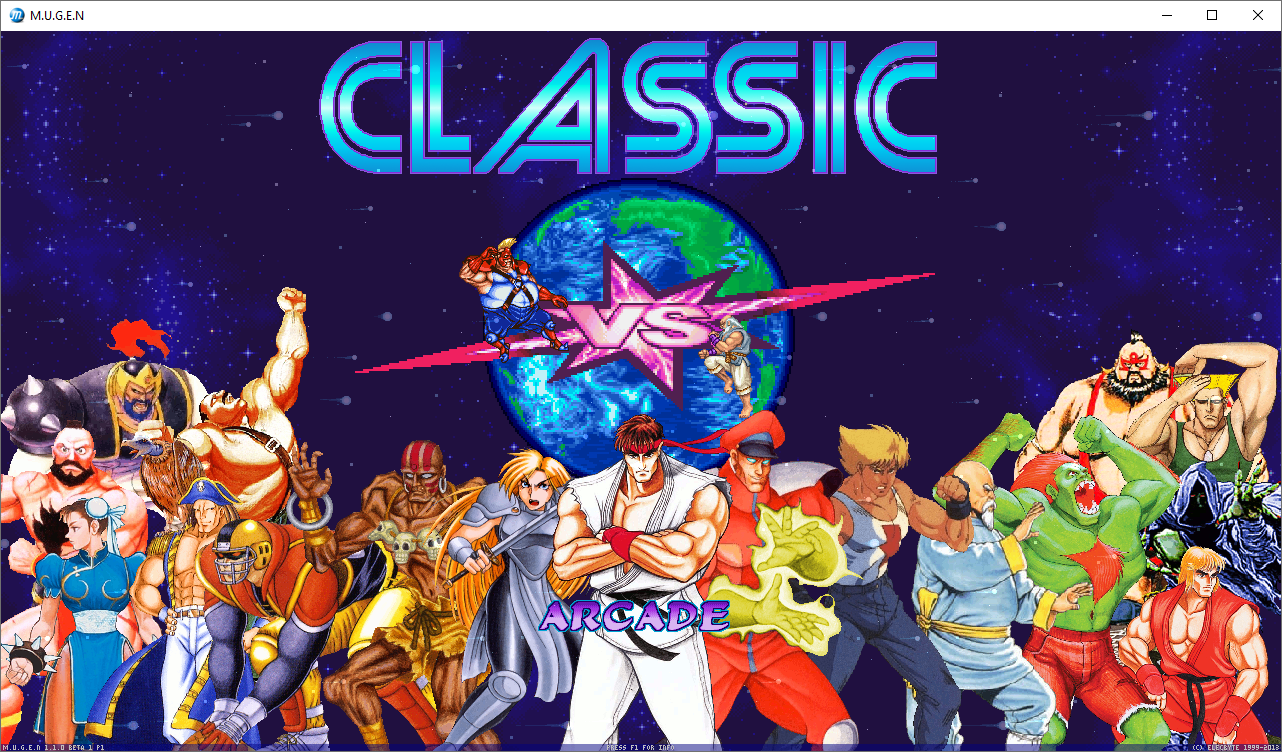 And here's this new MUGEN game that's shaping up to be among the favorites for 2022. Since it's still in early development, it's likely to hold the top spots for best games for a long time to come.
Classic VS (Alpha_V2) is still in its Alpha version, but already a favorite. Flawlessly playable. It has a finished look and perfect workmanship of the available accessories.
They include as many as 18 ready-to-play characters. These are heroes from the Street Fighter, Art of Fighting and World Heroes franchises. However, more are to be added. The field is mapped to at least 140 separate characters. The game's logo hints that Gouken will be added as well. This pre-historical and legendary peronage was added in the Street Fighter games, but practically absent in the classic version.
As the title of the game suggests, in it we will meet the classic elements of the past that made these franchises legendary. However, the pieces are arranged in a new, modern and very appropriate way for a complete gaming experience that will bring fans back to the old adventures.
Now the arenas are wide and spacious. The characters have many new skills and powers that are also very well animated. Thanks to this, when you play the game Classic VS (Alpha_V2), an incredibly rich, beautiful and spectacular world will open before you, which will amaze you. Every single hero is different. You will want to play the game again and again with a different character.
The presence of an unconventional for MUGEN indicator for life points of the fighters is also impressive. Now it is a short strip that fits in one fifth of the width of the screen, which further opens up the field of view.
In fact, the game has no flaws. Besides everything else, it is also quite difficult. Featured by Accelerate The Web Biker gaming is played on the easiest level. However, you can see that the opponents are quite difficult to defeat. This is good because it will make you really good fighters and contenders for the title of champion.
Well we will also introduce you every next version of Classic VS, so follow us with interest.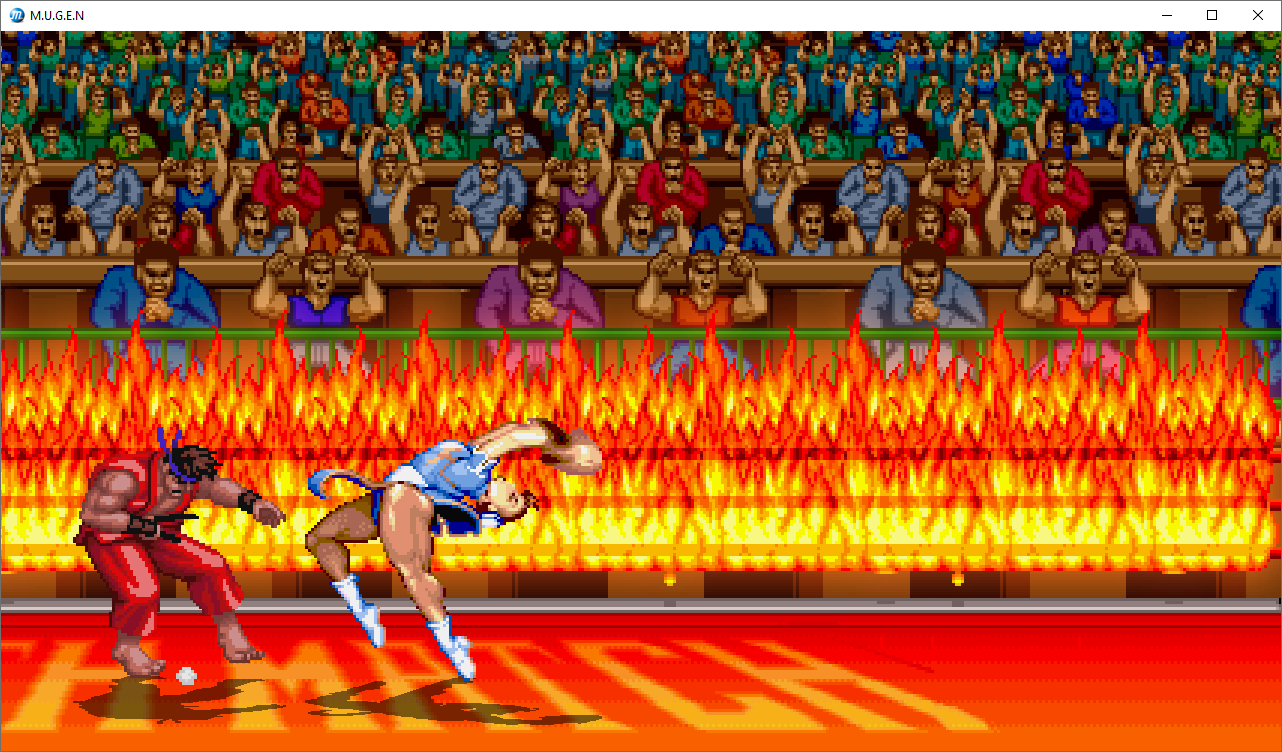 Capcom Universe: Nexus of Heroes was created by By ELECTRO and MUGEN society


Installation : Download ===>> unzip ===>> play