we use google translate
if you need ===>>

Double Dragon & Mortal Kombat <<=== ===>> M.U.G.E.N. Game Club
Final Fight Game Club <<=== ===>> M.U.G.E.N. Game Club-Dragon Ball
Beats of Rage Game Club <<=== ===>> M.U.G.E.N. Game Club-K.o.F -Torrent
Streets of Rage Game Club <<=== ===>> M.U.G.E.N. Game Club-Mortal Kombat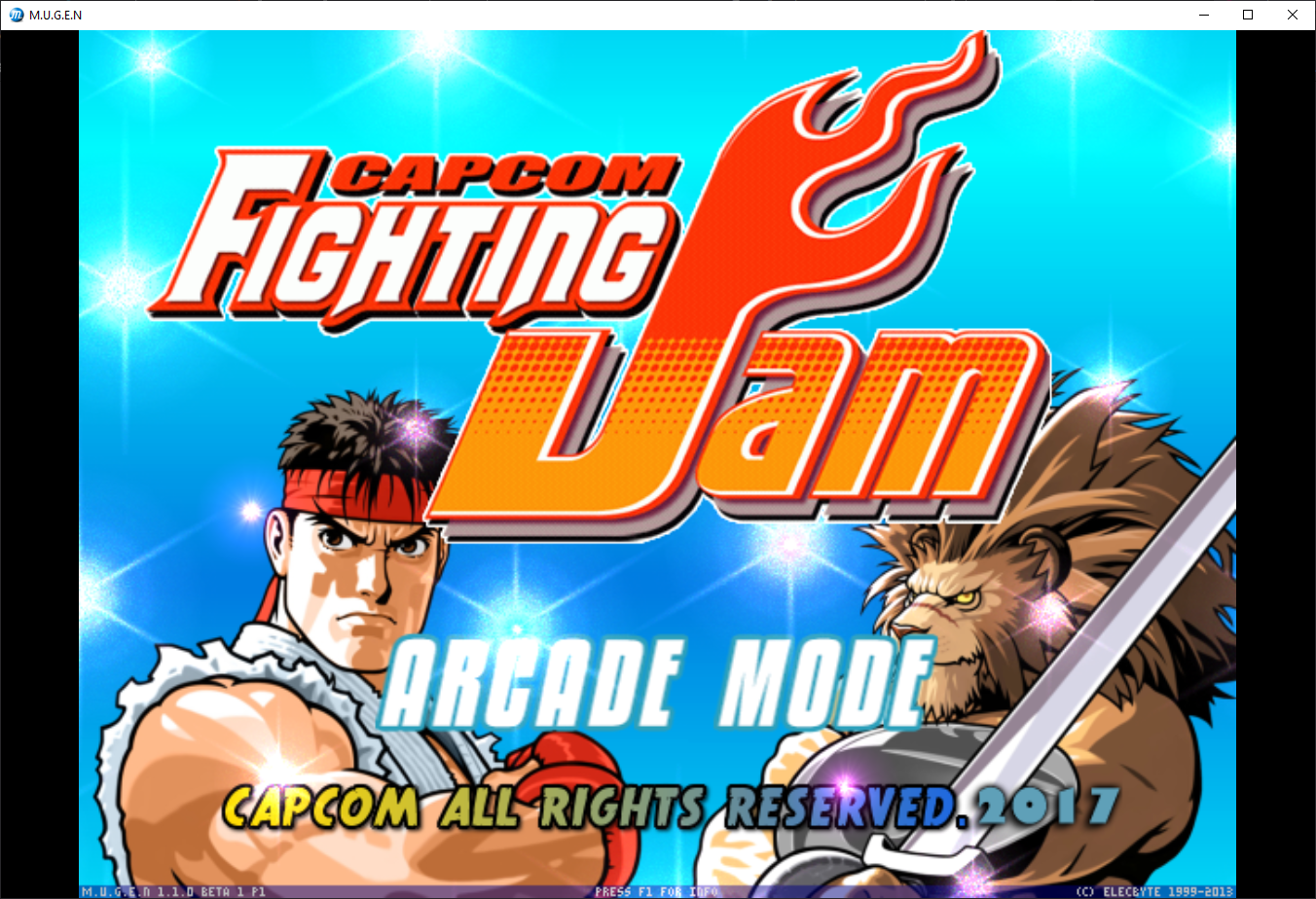 O.K! The author under the pseudonym Yuri Sakazaki has prepared for us an excellent mugen game that will gather many over the PCs. Well CAPCOM FIGHTING JAM is one of the best MUGEN has to offer. Although the sprites are not HD quality, the game maintains a perfect and smooth picture. The gameplay runs at a perfect pace and the synchronization between individual details is precise.
CAPCOM FIGHTING JAM MUGEN is a current game from 2021 and a year later it continues to hold the top positions among players.
Let's also note that the Capcom universe is huge and the characters gathered in this virtual tournament are part of many different franchises. All of them make up a total of 42 selectable characters, 8 of which are hidden in the menu and you have to find them. Among the characters are such representatives of Capcom creativity as Ryu Hoshi, Ken Masters, M. Bison, Shin Gouki and Alex from Street Fighter. Also present are representatives from Rival Schools, Vampire Hunter, Captain Commando, Megaman and Haggar from Final Fight.
We also have to draw attention to another character that he brought to the game Ghouls 'n Ghosts. This is the image of the knight Arthur. Although smaller than the other contenders, it is very strong. A practical choice for any new player who wants to win.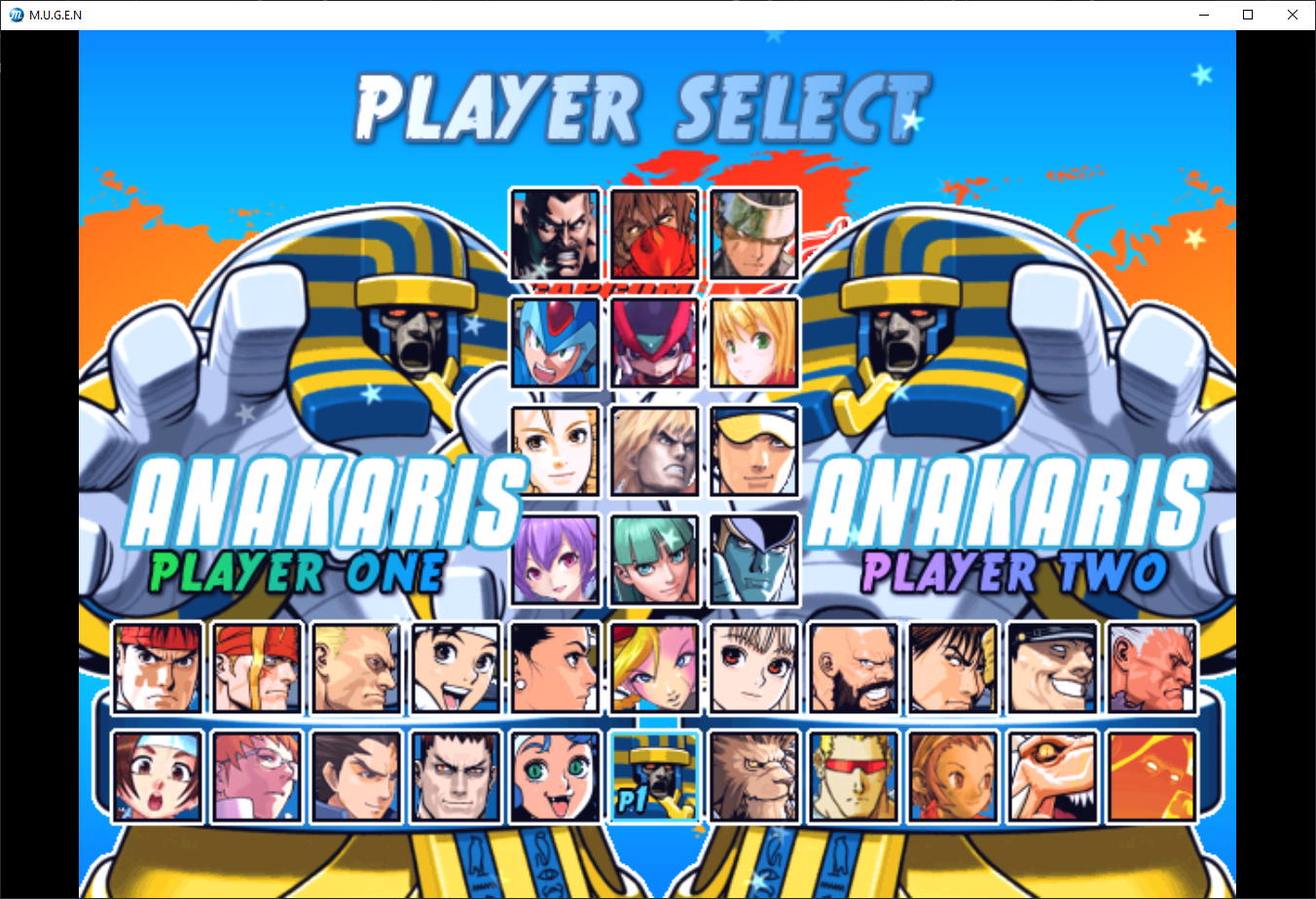 CAPCOM FIGHTING EVOLUTION (JAM) was created by By Yuri Sakazaki and MUGEN society

You will find the full composition of the creative team in the text files of the game!
Installation : Download ===>> unzip ===>> play