we use google translate
if you need ===>>

Double Dragon & Mortal Kombat <<=== ===>> M.U.G.E.N. Game Club
Final Fight Game Club <<=== ===>> M.U.G.E.N. Game Club-Dragon Ball
Beats of Rage Game Club <<=== ===>> M.U.G.E.N. Game Club-K.o.F -Torrent
Streets of Rage Game Club <<=== ===>> M.U.G.E.N. Game Club-Mortal Kombat

The creator's YouTube channel <<===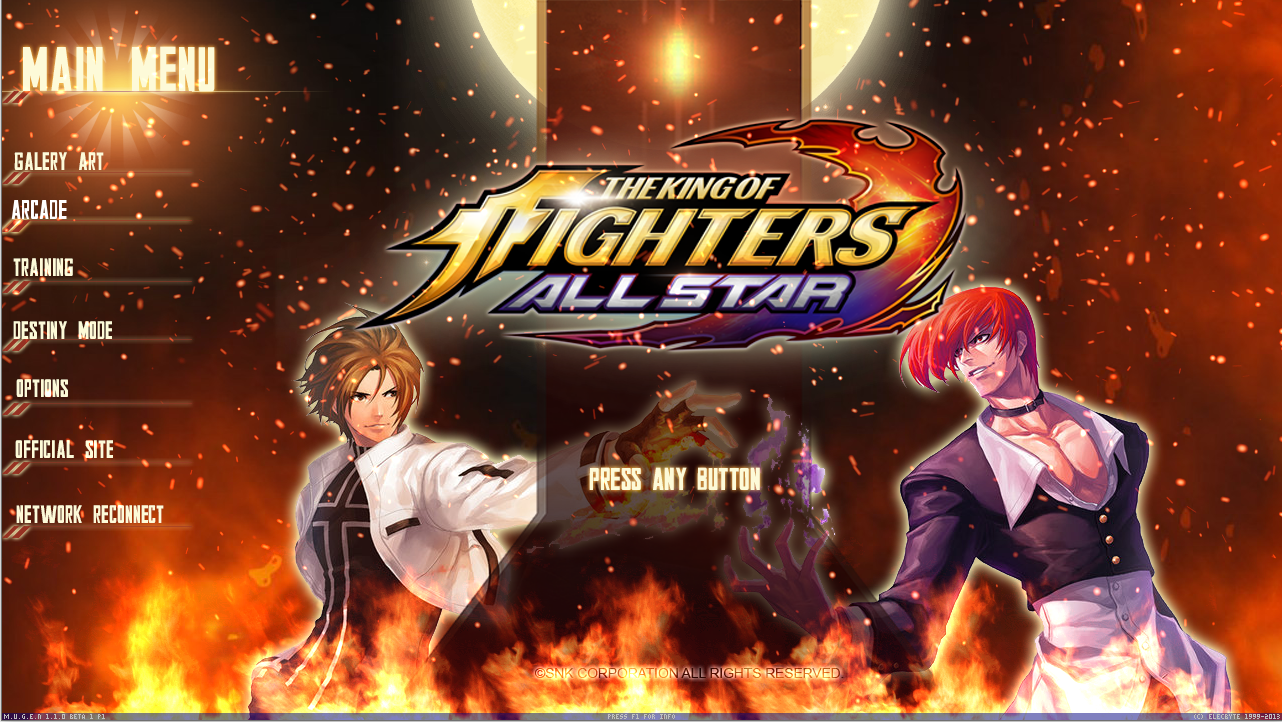 The King Of Fighters has always been one of the most exciting series in this genre. And here mugen again provides us with his platform to inspire the heroes of KOF for another tournament. This is the ALL STARS game. Here are 56 of the most prominent fighters of SNK, arranged in beautifully animated arenas. New style of play and new pace. It relies on tactics and mastery, which means that the battles are intense and interesting, and the combined attacks - realistic.

this game was created by: ATRyoSakazaki and m.g.u.e.n. society

Installation : Download ===>> unzip ===>> play Alternative Download !

Torrent Download !