we use google translate
Double Dragon & Mortal Kombat <<=== ===>> M.U.G.E.N. Game Club
Final Fight Game Club <<=== ===>> M.U.G.E.N. Game Club-Dragon Ball
Beats of Rage Game Club <<=== ===>> M.U.G.E.N. Game Club-K.o.F -Torrent
Streets of Rage Game Club <<=== ===>> M.U.G.E.N. Game Club-Mortal Kombat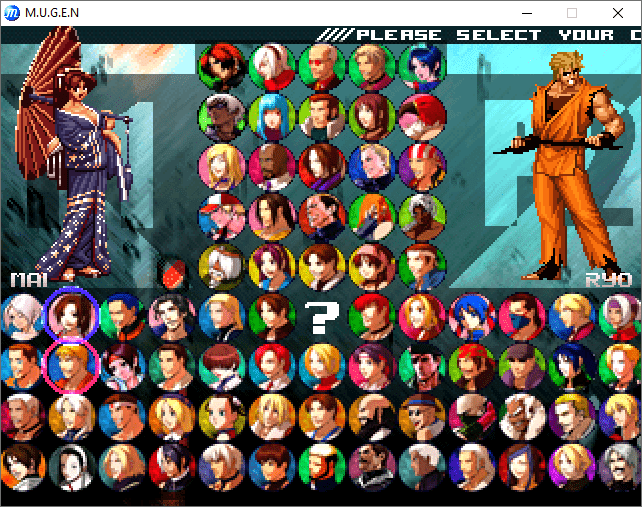 KOF Mugen RC-6.0 is a remake of SNK's The King of Fighters Ⅺ game. A total of 78 individual heroes are featured as selectable characters.
Characteristic of the gameplay of KOF.Mugen RC-6.0 is that it mainly concentrates on good fighting technique and almost completely ignores spells and other special skills. The authentic setting is also enhanced by the fact that the characters have their original fighting skills without being supplemented by additional ones. A great game for your fun and entertainment.
Like all the mugen fighting games, that we offer you on this site, this one guarantees you countless hours of endless battles and honing your gaming skills.


KOF XV Mugen 3D has been created by MUGEN Society and All credits in the text files of the game.


Installation : Download ===>> unzip ===>> play