we use google translate
Double Dragon & Mortal Kombat <<=== ===>> M.U.G.E.N. Game Club
Final Fight Game Club <<=== ===>> M.U.G.E.N. Game Club-Dragon Ball
Beats of Rage Game Club <<=== ===>> M.U.G.E.N. Game Club-K.o.F -Torrent
Streets of Rage Game Club <<=== ===>> M.U.G.E.N. Game Club-Mortal Kombat
Authors YouTube channel <<===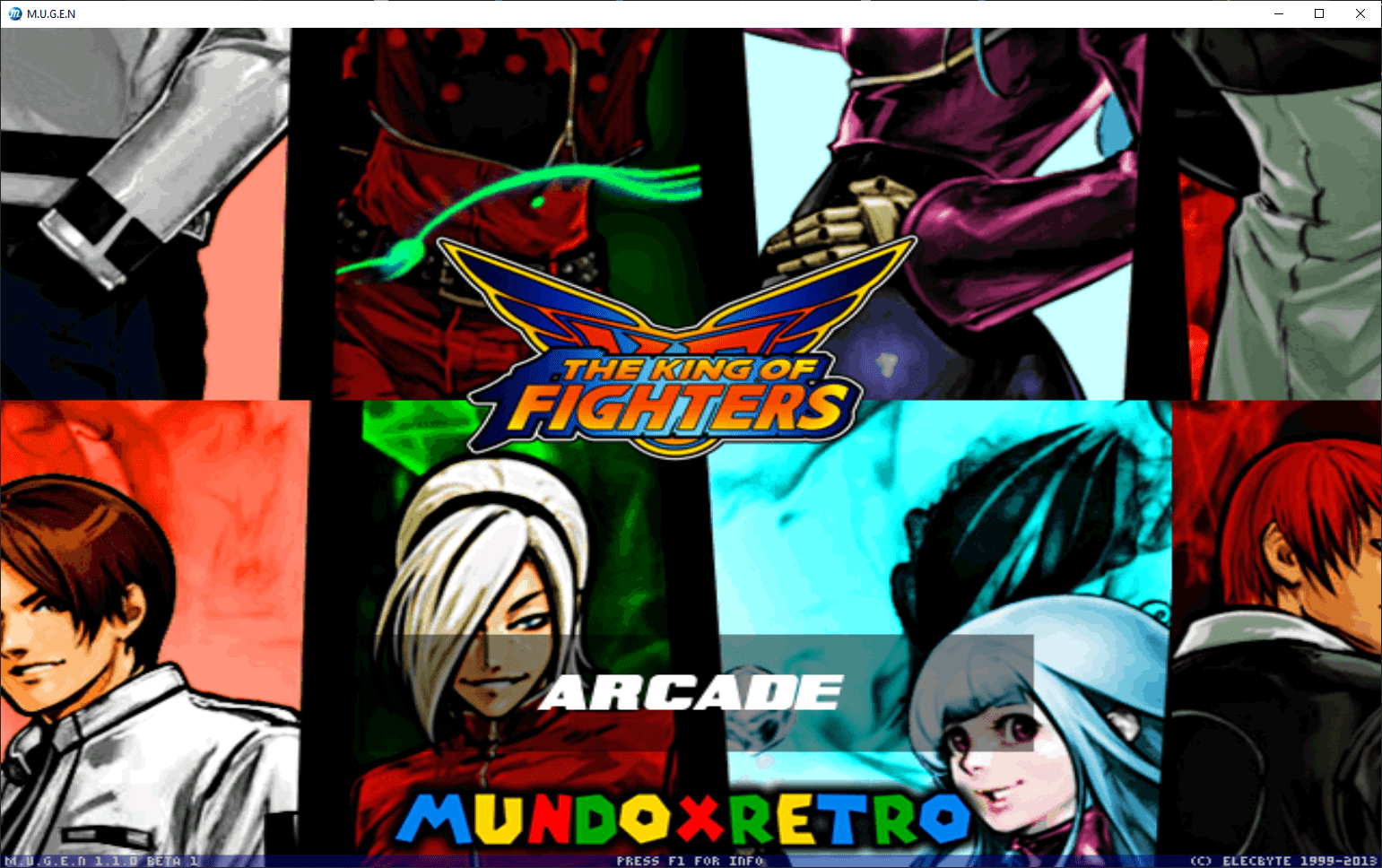 A great MUGEN game made by mundoxretro.
A total of 73 individual characters are collected in a tournament from The King of Fighters series. Classic selection of contenders and markedly classic gameplay.
The game adheres to the original atmosphere of the franchise and the battles are fought with markedly technical techniques of punches and grips.
Unpretentiously assembled and easy to digest. The King of Fighters Old School 4 uses the standard MUGEN console, which makes for real fun without much effort.
You can download, extract and play directly from the exe file. You'll need to tweak the controllers to your liking, of course. You need to open the options menu and then F1.



KOF XV Mugen 3D has been created by mundoxretro and MUGEN Society.


Installation : Download ===>> unzip ===>> play