we use google translate

if you need ===>>

Double Dragon & Mortal Kombat <<=== ===>> M.U.G.E.N. Game Club
Final Fight Game Club <<=== ===>> M.U.G.E.N. Game Club-Dragon Ball
Beats of Rage Game Club <<=== ===>> M.U.G.E.N. Game Club-K.o.F -Torrent
Streets of Rage Game Club <<=== ===>> M.U.G.E.N. Game Club-Mortal Kombat

The creator's YouTube channel <<===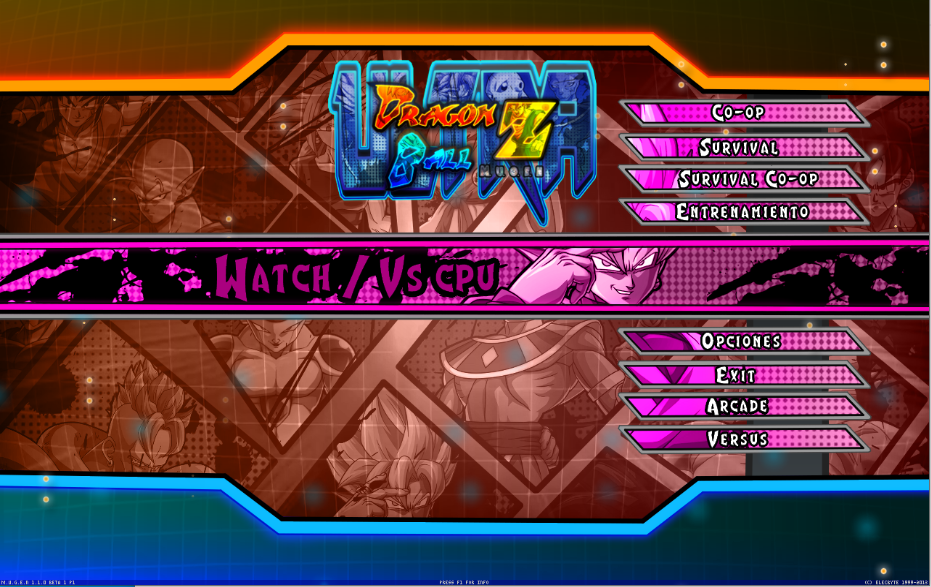 Oh! multicolor game and one of the best dedicated to DBZ. Ultimatum DBZ is recommended for all fans. Rich illustration of landscape, quality gameplay, good and detailed architecture. All this makes the game a unique title.
All the main characters of DBZ are here, and some of them with several incarnations. In general - a wide range of super combinations, which, however, are regulated so as not to eliminate the need for a tactical match.
Long hours of an interesting match and interesting magic arenas are ahead of you.

this game was created by: theGuzyo and m.g.u.e.n. society

Installation : Download ===>> unzip ===>> play Alternative Download !

Torrent Download !

Good New Games

Direct Download Service


this clip from The Areton'S - Web World Guide on his channel оn youtube

free unzipper 7zip Download