we use google translate

if you need ===>>

Double Dragon & Mortal Kombat <<=== ===>> M.U.G.E.N. Game Club
Final Fight Game Club <<=== ===>> M.U.G.E.N. Game Club-Dragon Ball
Beats of Rage Game Club <<=== ===>> M.U.G.E.N. Game Club-K.o.F -Torrent
Streets of Rage Game Club <<=== ===>> M.U.G.E.N. Game Club-Mortal Kombat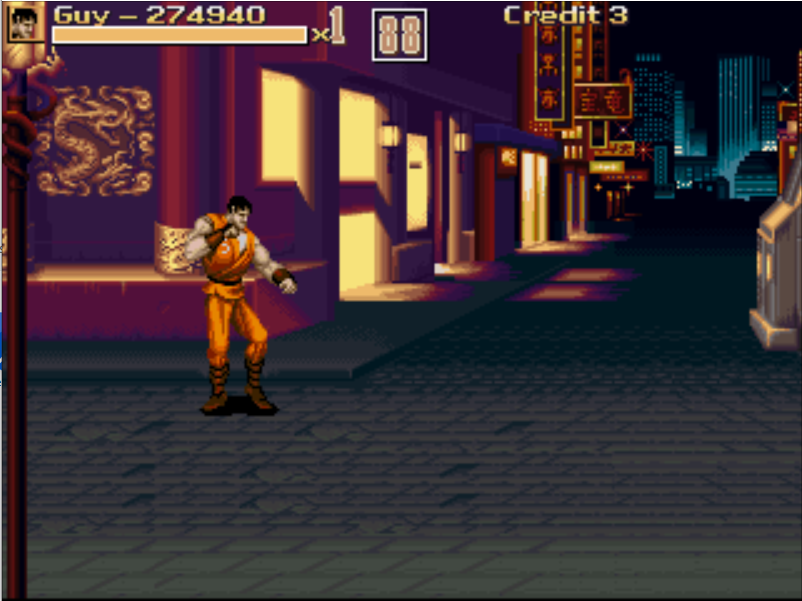 This game is great - your virtual world will not be complete if you do not try this title. This is a great addition to your personal library. Phenomenal performance and extremely well organized tandem between two great sagas. This is the game Final Rage Chaos.

As the title suggests, the two titles, Final Fight and Streats of Rage, meet and combine here. Very successful.
Old arenas have been added and there are many new ones.
Your selectable fighters are Chudi, Aggar, Guy, Blaze and Alex.
There are not many special moves, so the game has the authentic presence of an original work. You will have to work hard and defeat your opponents one by one.
Download OpenBoR
Installation : Download ===>> unzip ===>> past the pak.file itno openbor paks. folder ===>> play and fun
Note!!!
At the sixth level, it is possible that the game seems to be blocked and does not continue. One character keeps throwing knives at you.
There are barrels behind the screen, they are not visible, and this character is right behind them.
You can throw one of your enemies in this direction - off the screen and then with a special hit, push them again on the barrels, not letting them return to the arena.
The barrels will break and may appear.


Good New Games

⭐👉 Direct Download Service - only Pak

⭐👉 Download Full Version - Ready to Play

⭐👉 Download Ready to Play MUGEN Wersion by Blaze Rhodon



this clip from The Areton'S - Web World Guide on his channel оn youtube

free unzipper 7zip Download