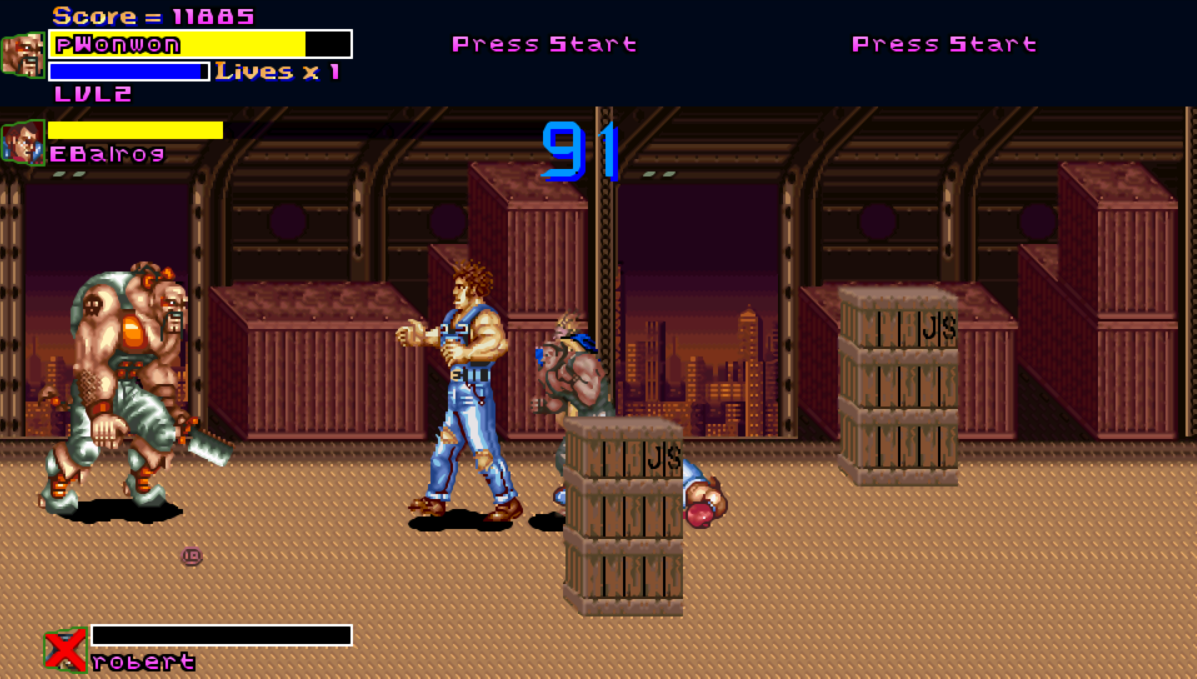 This is the version of the game Final Fight Boss and is very exciting. The precision is excellent and you will have to fight both the commanders of Street Fighter and your old ''nice'' comrades from Final Fight, who still annoy you. Well the bosses here are selected but they are still powerful and huge. They are a real disaster under your control.Your selectable players here are: Damnd or also known as Thrasher, the Clown Phil, Sodom - a particularly well-armed, Rolento - a particularly charismatic warrior, Wonwon, Abigail, Freddie, Officer Eddie, Bratken and their guide Retu.
Again, super spectacular special shots are selected for each of the characters.
The graphics are excellent, and all you have to do is load and play.
Installation ===>> Download ===>> unzip ===>> play