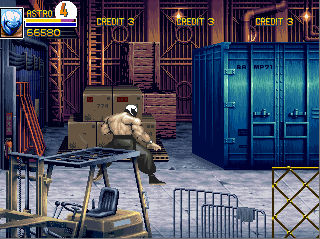 You must try this game. This is one of the sequels to The ''Final Fight.'' Another Muscle Bomber character has been added. This is a series of Capcom's wrestling. This is one of Hagar's partners - Scorp. Now they are together again and this interesting character has great skills and qualities of a fearsome warrior. This game is for four players and the fans will be fascinated. The graphics are excellent and the games are synchronized very well. The levels are difficult - in fact the enemy performs quite well - given that they are more, you will have to improve a lot of your skills. You will not be able to throw opponents on top of each other, which further complicates the missions. However, the pace is fascinating and we can say that this game is a personal choice of the editors to play during the lunch break.
instalation:
The game is in the form of a package. file and you will need to have OpenBOR in advance to play.
pack.file is placed in the OpenBOR packs folder.