we use google translate

if you need ===>>

Double Dragon & Mortal Kombat <<=== ===>> M.U.G.E.N. Game Club
Final Fight Game Club <<=== ===>> M.U.G.E.N. Game Club-Dragon Ball
Beats of Rage Game Club <<=== ===>> M.U.G.E.N. Game Club-K.o.F -Torrent
Streets of Rage Game Club <<=== ===>> M.U.G.E.N. Game Club-Mortal Kombat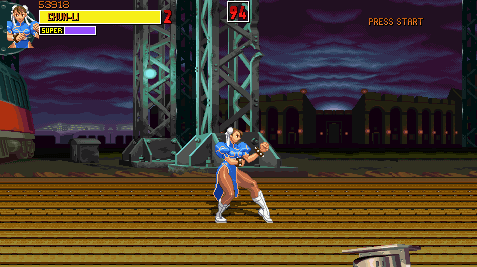 SEEPs are performing well again. Again the Street Fighters against Final Faigh. Here, however, in the world of the Final Fight, you will meet the characters of Street Fighter ALPHA. The graphics are perfect, the title is up to date and today, the SEEP remix is great. I can wish you a pleasant game with this hit title. You will tour the battlefields of ALPHA as a battler in mass and spectacular battles. The characters who will participate are selected, their special moves are available, the fascinating game awaits you. You play without installation. You will find all the special moves in the instructions field.
This game will surely be highly appreciated by the players.

you can download from free links without add bypass.
THIS GAME HAS BEEN MANUFACTURED BY OPENBOR SOCIETY and SEEP.



Good Remake Games

Direct Download Service


this clip from Accelerate The Web Biker on his channel оn youtube