we use google translate

if you need ===>>

Double Dragon & Mortal Kombat <<=== ===>> M.U.G.E.N. Game Club
Final Fight Game Club <<=== ===>> M.U.G.E.N. Game Club-Dragon Ball
Beats of Rage Game Club <<=== ===>> M.U.G.E.N. Game Club-K.o.F -Torrent
Streets of Rage Game Club <<=== ===>> M.U.G.E.N. Game Club-Mortal Kombat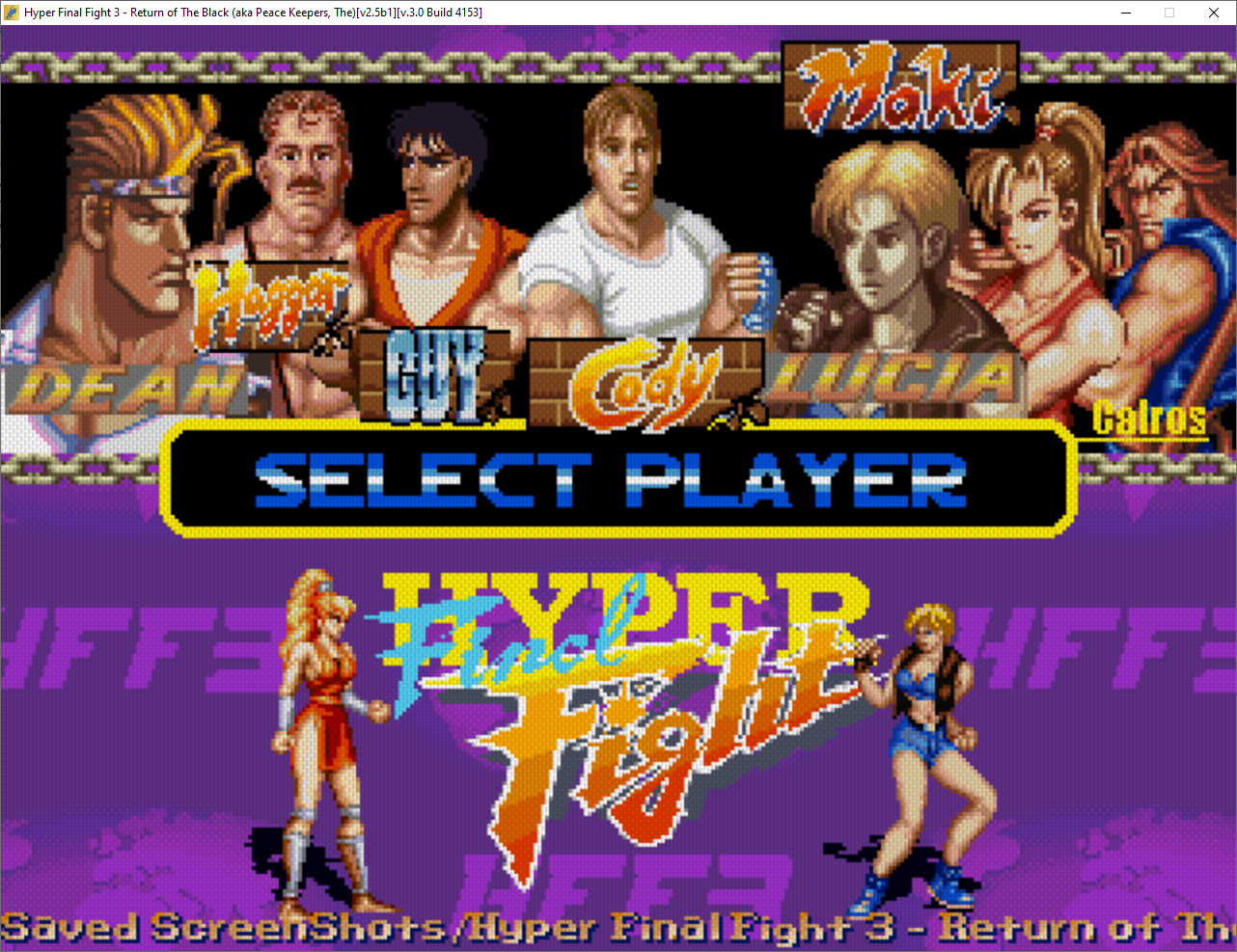 A pretty good game by Shin Azahara. Hyper Final Fight 3 - Return of the Black - Peace Keepers is part of the Hyper Final Fight series with subseries H.F.F.3.Hyper Final Fight is also one of the best games dedicated to F.F. you will notice the perfect elements that are combined in a brilliant way. Although the game has almost no active construction in the sets, the gameplay is amazing. The synchronization between the characters is very good. They all fit perfectly with the overall background of the game. No unnecessary ornaments or overlaps.The sets are remixed from different games, however, they fit perfectly with both the story of the game and the characters.
Broad coalition. Hyper Final Fight 3 - Return of the Black - Peace Keepers allows you to choose your character from among the characters from the three parts of the game. These are Haggar, Cody, Guy, Lucia, Mackie, Dean and Carlos. Each of them is equipped with a good set of special moves and combined punches.
The game has a medium level of difficulty, but your life points fall quickly, which can make this game a real challenge. However, OpenBoR is an engine with many features and one of them is the additional options menu from which you can set the game for an unlimited number of credits.

Hyper Final Fight 3 - Return of The Black The Peace Keepers has been produced by OpenBoR society and Shin Azahara.
Installaton:
Download === >> unzip === >> you play.


Good Saga Games

Direct Download Service


this clip from Accelerate The Web Biker on his channel оn youtube

free unzipper 7zip Download