we use google translate

if you need ===>>

Double Dragon & Mortal Kombat <<=== ===>> M.U.G.E.N. Game Club
Final Fight Game Club <<=== ===>> M.U.G.E.N. Game Club-Dragon Ball
Beats of Rage Game Club <<=== ===>> M.U.G.E.N. Game Club-K.o.F -Torrent
Streets of Rage Game Club <<=== ===>> M.U.G.E.N. Game Club-Mortal Kombat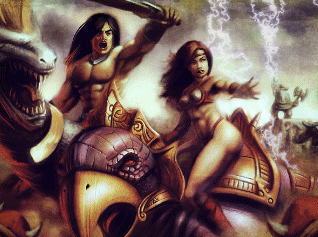 And here comes another great title by the fans facktory. This time it is Golden AXE - Genesis.
This mythical world has been renovated for you and is a supplement to the first part of the cult saga.
The new missions of the players are filled with new characters, new special effects and hits.
The engine of the game has been improved, so the battles are complete and effective.
You have a wide choice in which you can choose players and their different variants from different parts of the series, as well as from the added new characters.The game is super easy to play and fans will be fascinated. You can fill your personal library with iconic titles with this game.In addition, the original game from the first part has been added, which you will be able to replay with the new characters.
Excellent, remake by Golden Axe.
Download - unzip - play

Goo New Live Games

Direct Download Service