we use google translate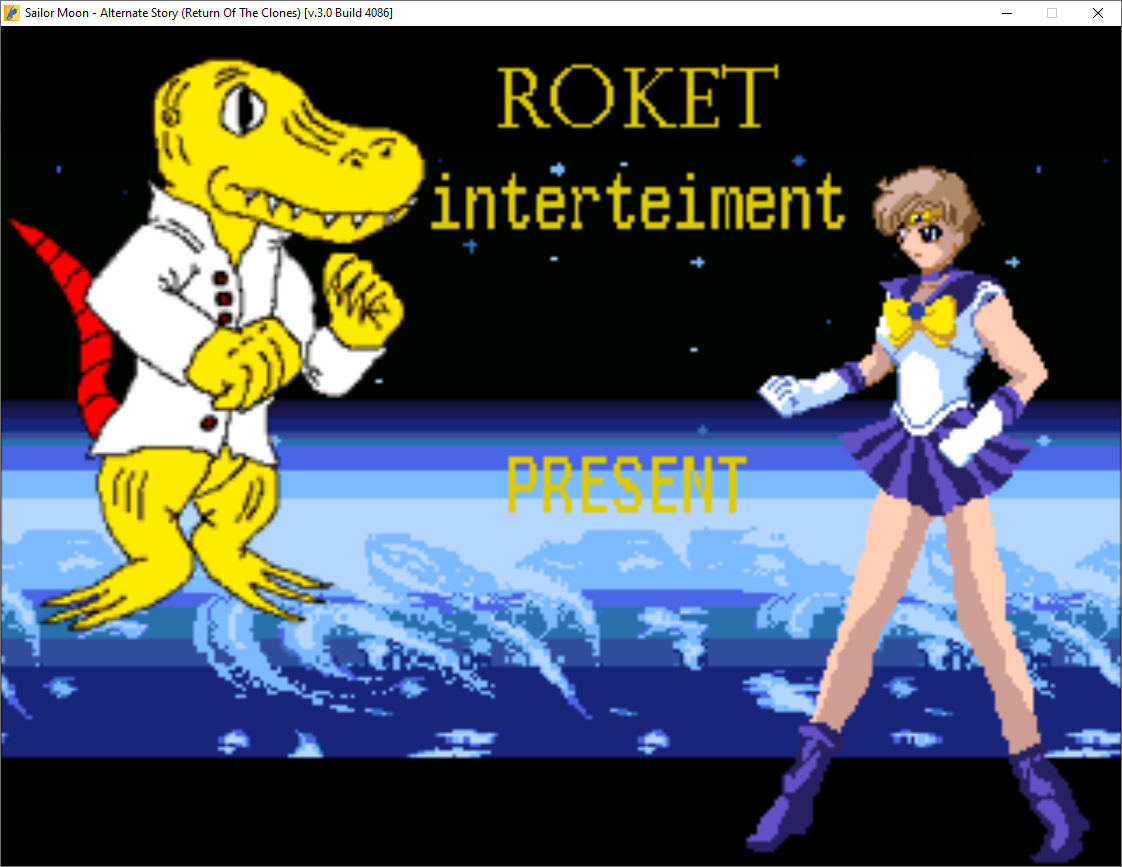 Sailor Moon - Alternate Story (Return Of The Clones) is based on the story of the heroines from Sailor Moon. As the name suggests, it is an alternate and very interesting gaming story that you can experience by playing the game.
At your disposal are 11 different characters, among which are the rare Saturn and Hotaru. The entire group of mystical warriors is led by Usagi Tsukino.
Interesting world. The action in Sailor Moon - Alternate Story (Return Of The Clones) takes place in the city of Tokyo which has been attacked by aliens and mythical creatures. Along with the familiar baddies, you will find a variety of characters, such as Winnie the Pooh with a flamethrower, Piglet carrying a wooden club, and Yori the donkey armed with a powerful grenade launcher.
Of course there are many other creatures. Particularly interesting are the radioactive silhouettes you will have to fight with at the Tomoe Laboratory Stage.
The game is quite long. It will take you more than an hour and a half to overcome your opponents.
Each character from the Sailor Moon group has different skills and characteristics that will benefit you in battle.
Although this game is part of the first generation of OpenBoR games, features such as block, specialhit or combo have been added to its construction. There are also several different types of grips to use. All this, together with the quality animation, makes the gameplay very interesting.
In this game, the OpenBoR settings are extra life is turned off, which means that you will have to show the skill that is characteristic of any Beat 'em up gamer. Of course you can always restore your points using the load game menu.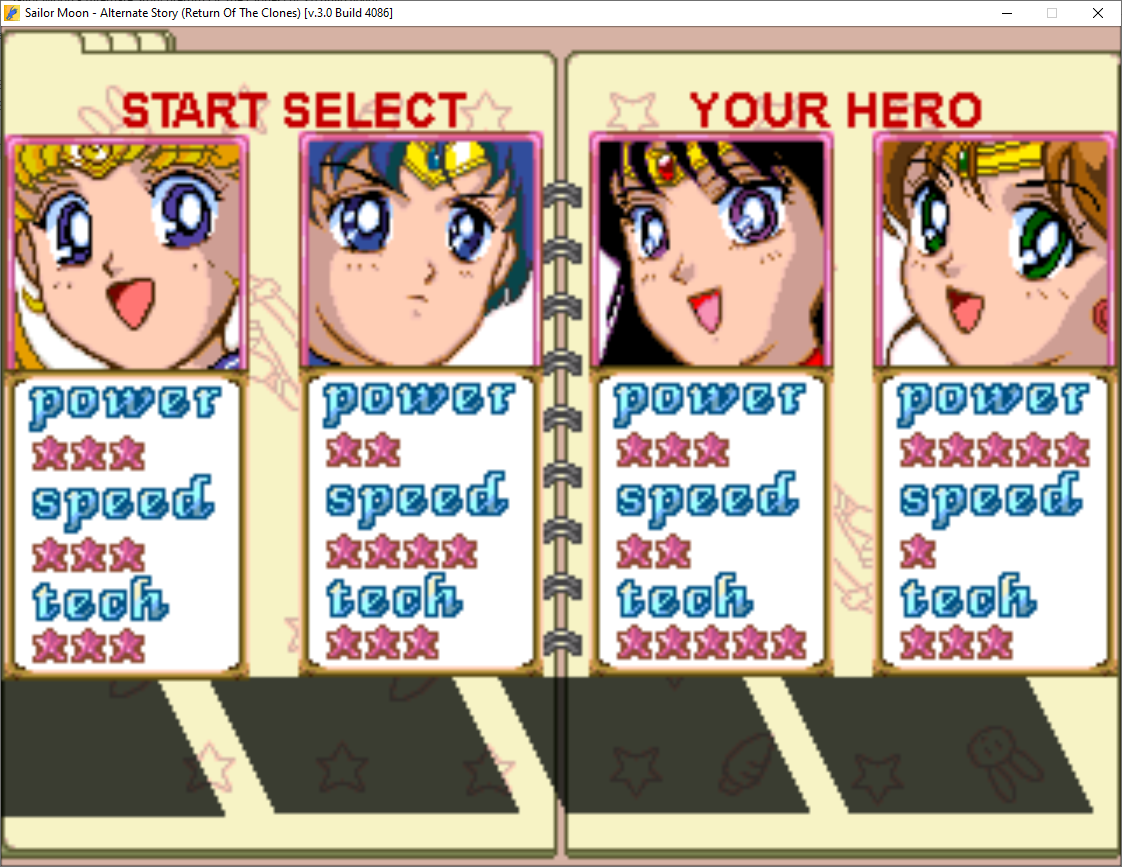 Installation instrucions : Download ===>> unzip ===>> play
This game has been created by POKET GAMES and OpenBoR Community.