we use google translate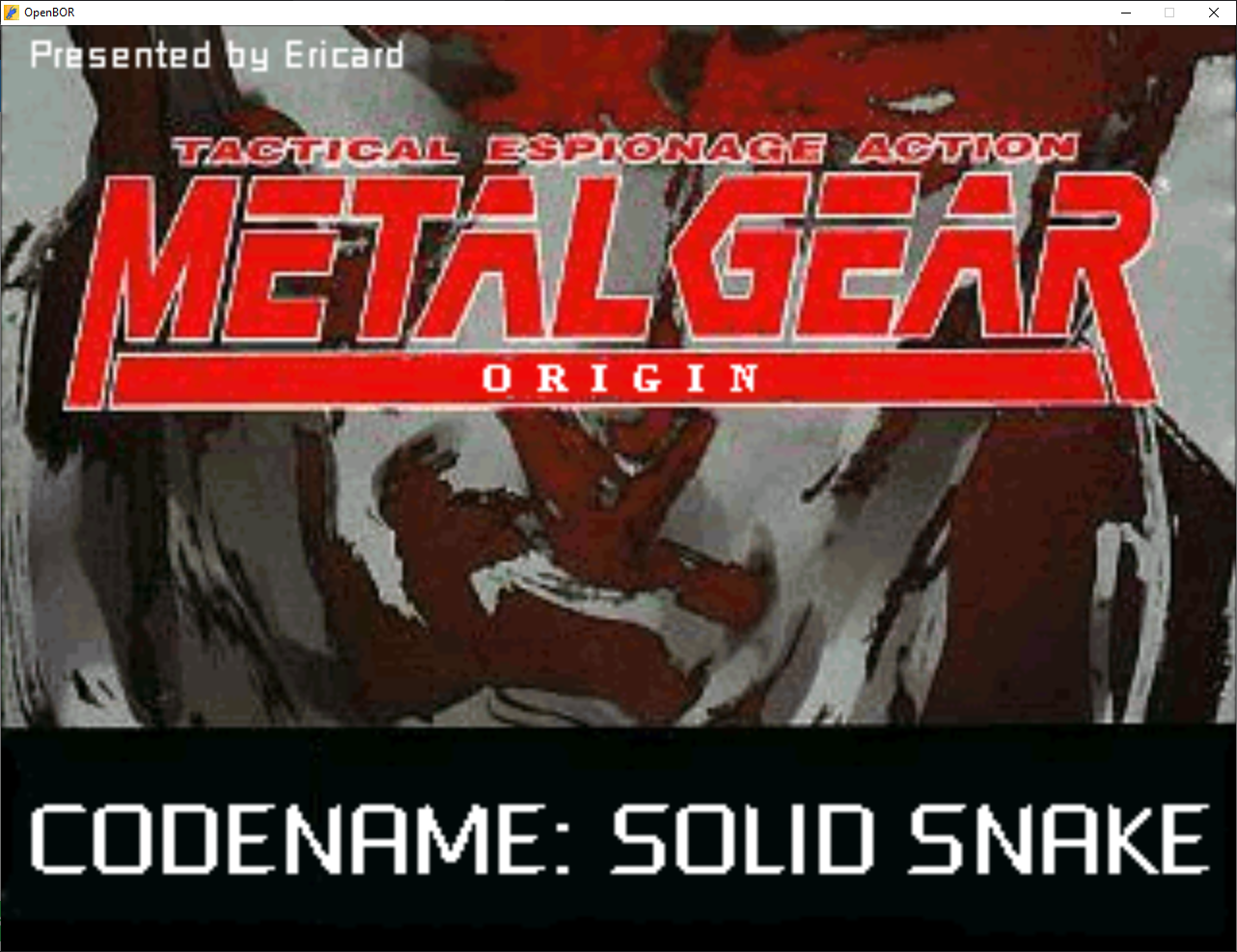 Metal Gear Origin - Code Name-Solid Snake is one of the best games for OpenBoR that predates the first generation of games from this brand. The game is great. Gamers will like it a lot. In fact, it should be noted that it is more of a 2D shooter than a Beat 'em up. It will be quite difficult for you to fight and for that you will need to shoot a lot.
Something that will really make you want to play is that the new difficulty is well above average and requires you to be a very good gamer. Additionally, the cheat menu is disabled and you will not be able to add additional credits. Fortunately, you can use the load game feature to reload your 5 credits.
Metal Gear Origin - Code Name-Solid Snake begins with the main character Solid Snake. After playing the game once, you will be able to unlock the full variant where the characters Golden Geese, Red Raptor, and an additional variant of the character Solid Snike are also added.
This game for OpenBoR is not actually finished. The project is still looking for volunteers to complete it. You can download the game from the provided download links and renovate the work to your liking.
For all other gamers - this is a great and very interesting game that will undoubtedly gather many fans.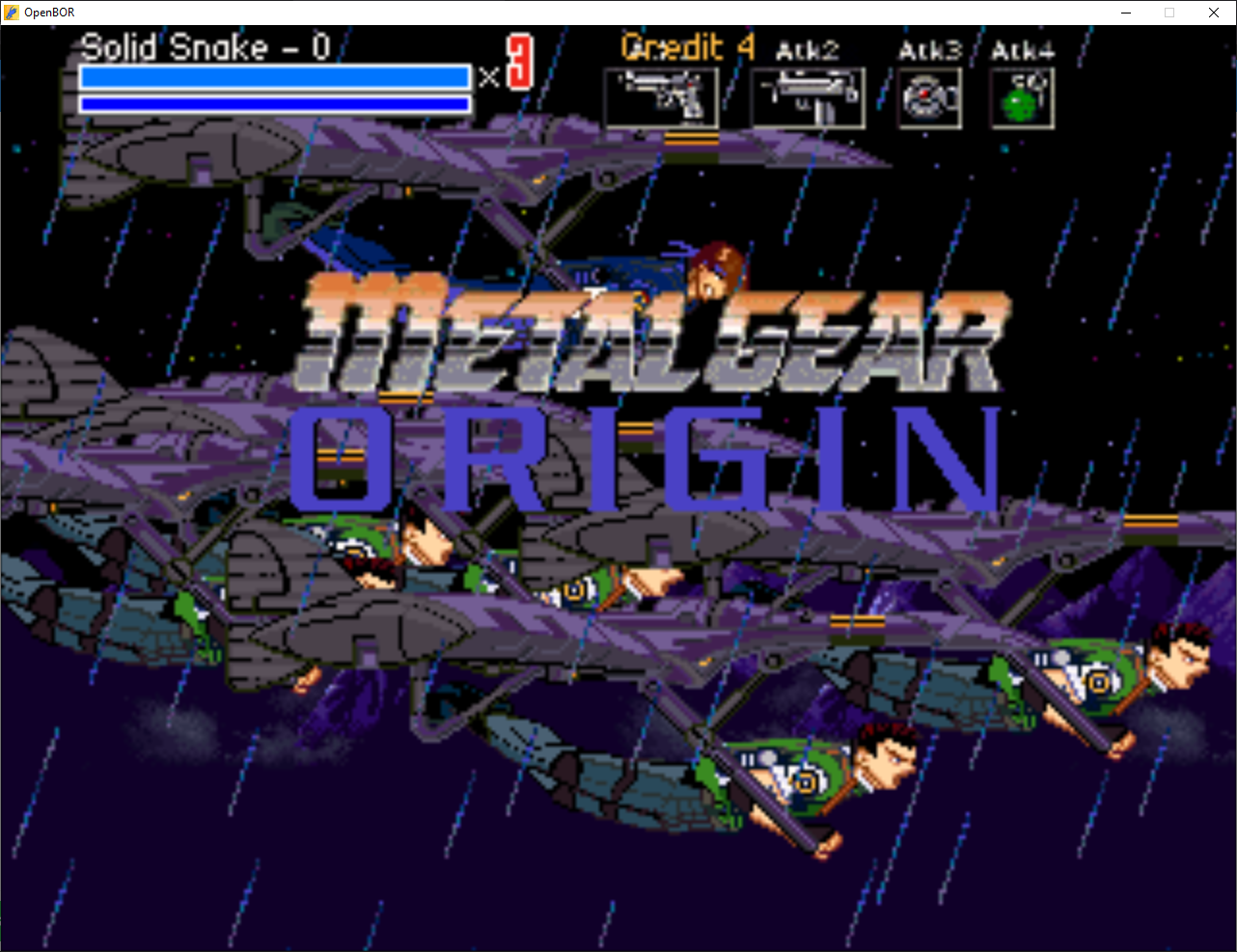 Installation instrucions : Download ===>> unzip ===>> play
This game has been created by Ericard and OpenBoR Community.