we use google translate
A short but very interesting game for OpenBoR. Very good build quality. For its approximately 30 minutes of gameplay, the game is really fascinating, and the authors hint at a sequel. Although it belongs the old generation of OpenBoR engines, Melty Blood Stimulate is characterized by very good animation and its own dynamics.
A typically female cast and you guessed it Melty Blood Stimulate is a free OpenBoR remake of the original Play Station game. The game has been ported into the Beat 'em up genre, and very successfully at that.
The surreal storyline fits very well with OpenBoR's line of writing. People gifted with supernatural powers, mystical arenas and all in a predominantly female world.
In fact, the heroes and antagonists in this game are the same. At your disposal will be Tohno Shiki, Tohno Akiha, Arcueid-Brunestud, as well as the Roman Ceil.
They make up your team and possess various mystical skills.
Well the game is very interesting and you can download it from the suggested links.
Since this is an OpenBoR app the system requirements for this game are very low.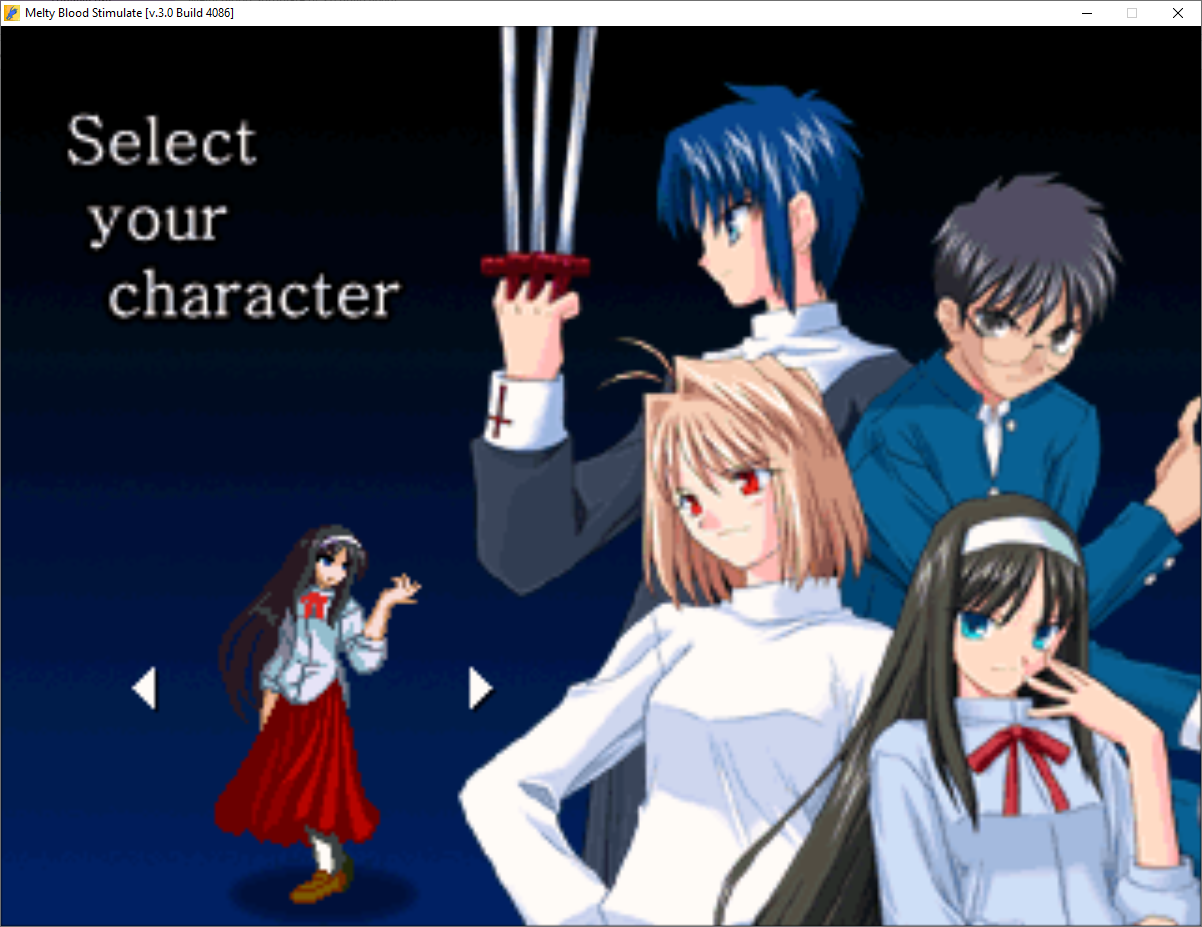 Installation instrucions : Download ===>> unzip ===>> play
This game has been created by OpenBoR Community.