we use google translate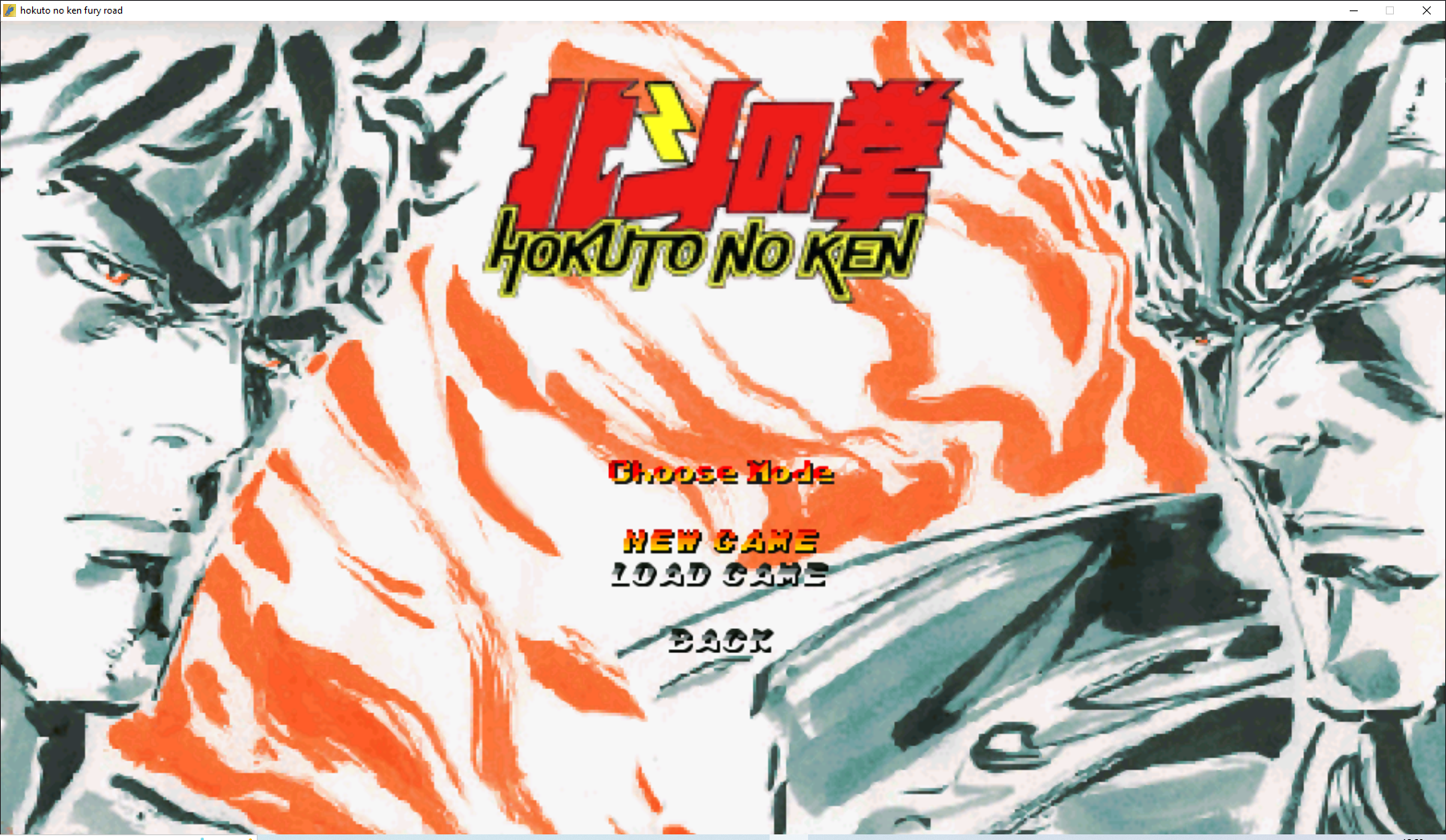 Hokuto no Ken is a great series. Now, through a very good remake, it has been brought to the worlds of OpenBoR. The genre is beat 'em up and the game is modern action with fantasy elements.
Although it looks like a super production, the game Hokuto no Ken Fury Road is quite short. However, it brings with it a rich cinematic, a collection of super heroes, and possibly gifted characters with amazing qualities.
At your disposal will be a total of 6 separate characters, among them Ken, Ryuga and grand master Toki.
A very interesting game in a naturalistic style similar to that of Mortal Kombat and Infinity Champions.

Installation instrucions : Download ===>> unzip ===>> play
This game has been created by www.hokuto-project.it and OpenBoR Community.