we use google translate
if you need ===>>

Double Dragon & Mortal Kombat <<=== ===>> M.U.G.E.N. Game Club
Final Fight Game Club <<=== ===>> M.U.G.E.N. Game Club-Dragon Ball
Beats of Rage Game Club <<=== ===>> M.U.G.E.N. Game Club-K.o.F -Torrent
Streets of Rage Game Club <<=== ===>> M.U.G.E.N. Game Club-Mortal Kombat

The creator's Web page <<=== Mugenation
The creator's YouTube channel <<=== Ramon Garcia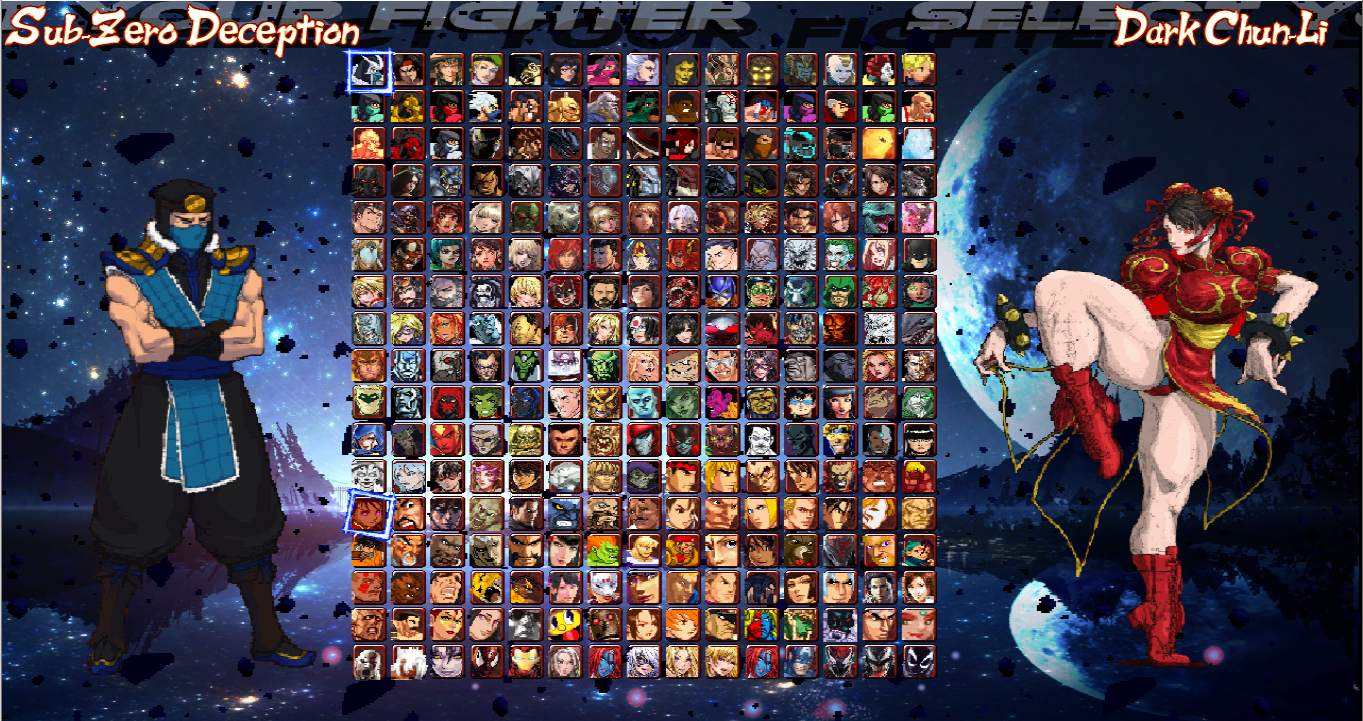 So, the comrades from Mugenation are on top again.
This work has such a good idea and potential that there must be new sequels.
What will make you happy with this game?
A huge variety of characters collected from different universes. Here are Mortal Kombat, Street Fighter, Killer Instinct, Marvel, DC, Tekken. these are a TOTAL of 255 characters and their variants.
All images have an original look, which distinguishes this game from attempts to copy originals.
The decors are richly decorated with bright ornaments.
The gameplay is great. The level of difficulty can be adjusted precisely and the synchronization is excellent.


this game was created by: Mugenation and m.g.u.e.n. society

Installation : Download ===>> unzip ===>> play
this clip from The Areton'S - Web World Guide on his channel оn youtube
free unzipper 7zip Download