we use google translate
if you need ===>>

Double Dragon & Mortal Kombat <<=== ===>> M.U.G.E.N. Game Club
Final Fight Game Club <<=== ===>> M.U.G.E.N. Game Club-Dragon Ball
Beats of Rage Game Club <<=== ===>> M.U.G.E.N. Game Club-K.o.F -Torrent
Streets of Rage Game Club <<=== ===>> M.U.G.E.N. Game Club-Mortal Kombat

Authors YouTube channel <<===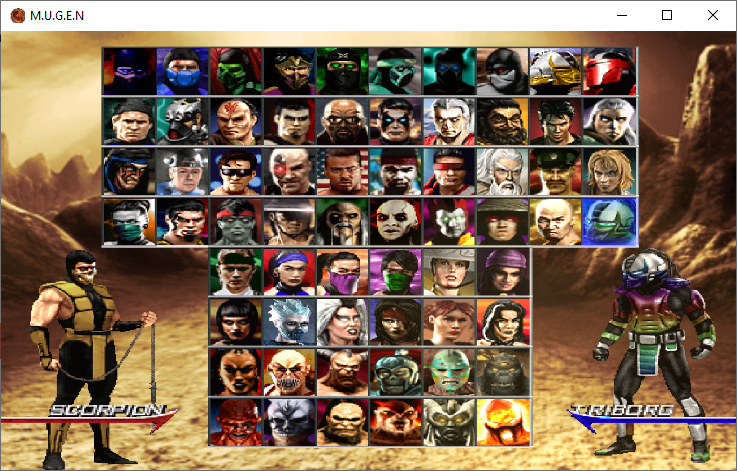 Mortal Kombat Armageddon 2022 MUGEN is a game created by MKfreak89. The game is an improved version of the previous edition from 2017.
Many corrections have been made in the game, to various bugs and bad synchronization between details. Improved graphics, using the MKP 2.9 platform for the current release
Mortal Kombat Armageddon 2022 MUGEN has twenty arenas and a total of 64 selectable characters. The development is that of the original game Mortal Kombat Armageddon but in the form of an exciting replica.
The game is free and made by fans.