From this page of our Free OpenBoR Game Store, you can download the game Rage Force [Briga de Rua] directly and quickly.
This is the completed Beta version 1.01 of Felipe B. Silva's game, Rage Force OpenBoR [Briga de Rua].
All the main playable characters have already been added to it. There are up to 24 individual characters present in the game, each with their own special skills, combat techniques, and special moves. You'll find both Rugal's spectacular Genocide Cutter and M.Bison's Psycho Crusher. But along with our well-known fighting techniques for SNK and Capcom characters, you'll also be able to enjoy all-new and never-before-seen fighting skills that the six original characters are gifted with.
These six characters were produced by the developer specifically for the Rage Force game. They are May, Marcos, Mandy, Fabio, Nanda, and Julio. They are arranged in the first row, at the top of the menu, which is meant to show that the story revolves around them.
The remaining 18 characters are hidden and must be unlocked first. This is not difficult; you just have to play the game and unlock each one of them step by step. They are all representatives of SNK and Capcom. Among them, you will find Rugal, M. Bison, Maky, Ryu Terry Bogard, and other well-known and famous characters that you will be interested in playing with. Let's note that one of them is the legendary Mustafa, whom we all know from his participation in the game Cadillacs and Dinosaurs.
It gives the impression that the figures are in a pocket version, which further makes the Rathge Force game look interesting and fun.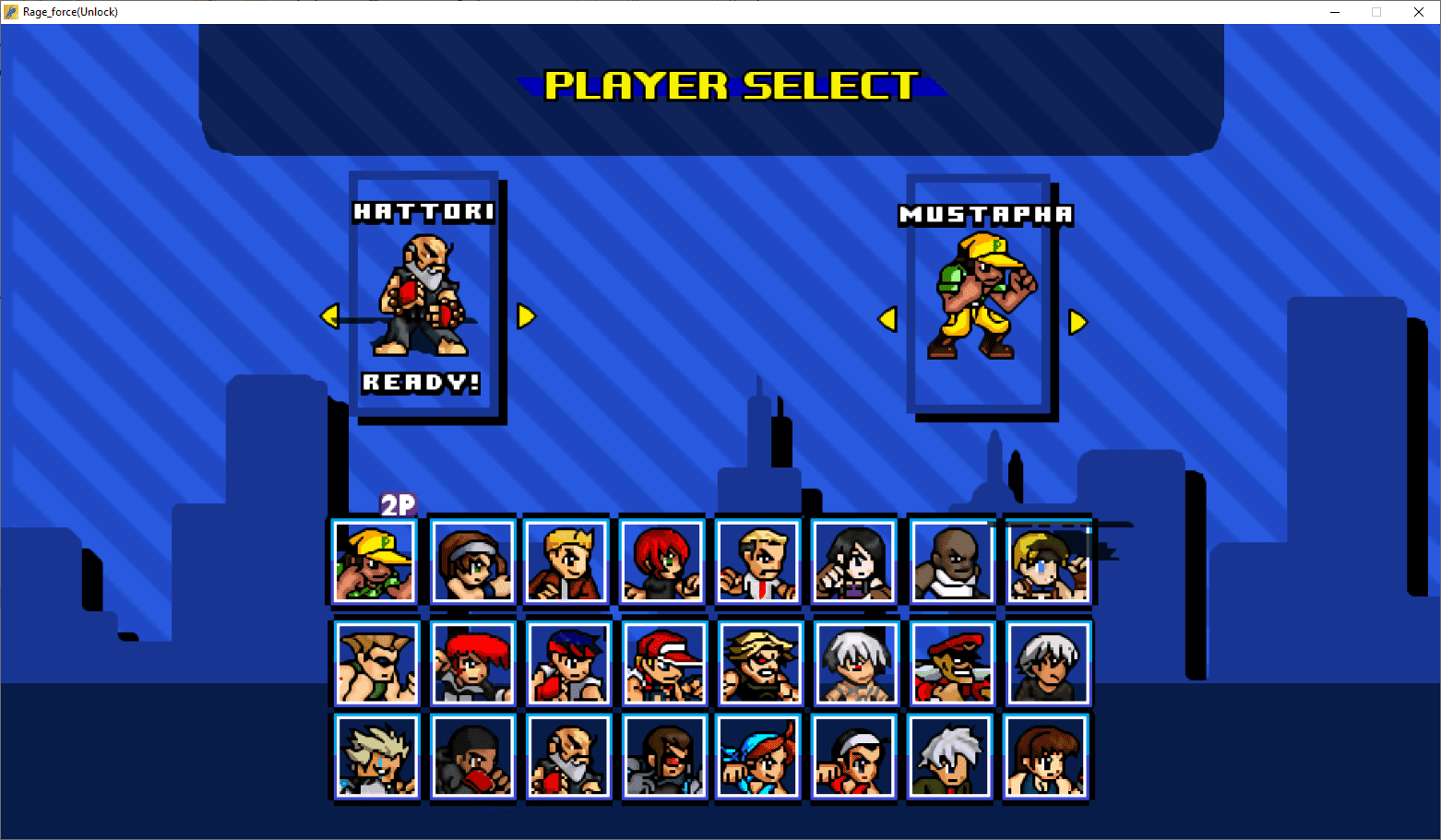 Free web builder for you and you friends!
Developer: Felipe B. Silva [YouTube Channel]; Felipe B. Silva on Instagram; Felipe B. Silva on X
Engine: OpenBoR
Type: Game
License: Free [Free to Download - Free to Play]
Status: Ready to Play [Beta Vesrion 1.01]