we use google translate
if you need ===>>

Double Dragon & Mortal Kombat <<=== ===>> M.U.G.E.N. Game Club
Final Fight Game Club <<=== ===>> M.U.G.E.N. Game Club-Dragon Ball
Beats of Rage Game Club <<=== ===>> M.U.G.E.N. Game Club-K.o.F -Torrent
Streets of Rage Game Club <<=== ===>> M.U.G.E.N. Game Club-Mortal Kombat
The Autor's YouTube chanel - News, updates, feedback.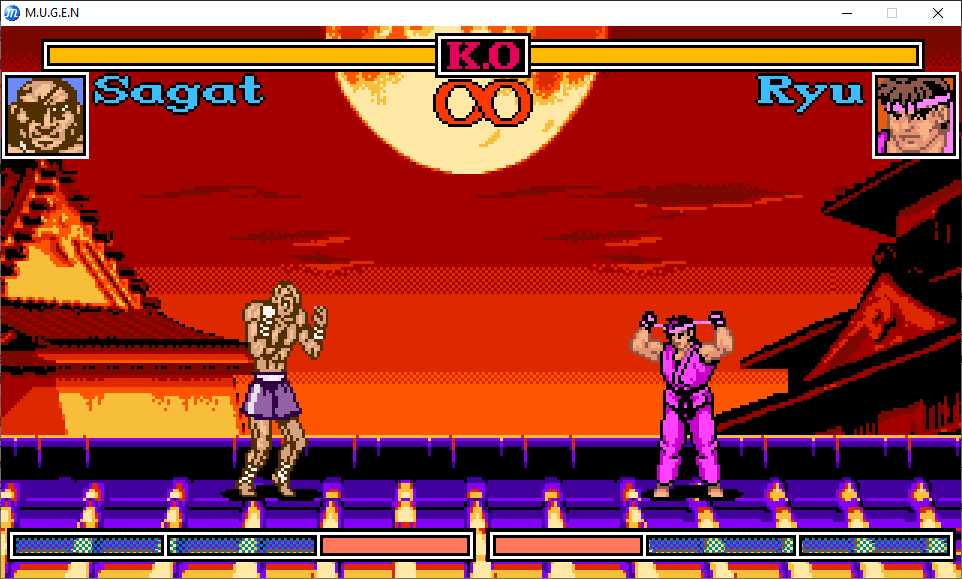 Oh! former Nintendo system consoles were great. Incredible combinations of innovations and elements. 8 bit furor. The best games ever looked like this.
Well their qualities are excellent.
Years later, their remakes continue to be among the most attractive works and attract many fans. Their stories continue to be retold and played by millions of fans.
And here the MUGEN community has produced for us fans and admirers, another game that we can all play with great pleasure.
The new remake is dedicated to the version of Street Fighter 2 that was produced for the Nintendo system and is a very high quality product.
In fact, the series is dedicated to the band Myghty Street Fighter. This is a brand that represents the world through miniatures, but de facto the game is an absolute remake of Street Fighter for Nintendo's 8-bit consoles.
Of course, behind the excellent graphics of the past, there is a modern 2D engine that eliminates the former shortcomings. The dynamics are inspiring, the gameplay runs smoothly and without bugs, and the added new features make the game complete and complete.
Myghty Street Fighter offers you a total of 24 selectable characters. It should be noted that this is still some of the characters are not active and are yet to be included. These are the Mexican Hawk, Cammy, Dee Jey, Eagle, as well as Scorpio who is an old partner of Haggar from the Muscle Bomber tournament from 1993, as a wrestling series created by Capcom. These two characters are guests at the Street Fighter tournament as part of the Capcom group.
The game Myghty Street Fighter MUGEN is actually quite difficult. The modern engine of MUGEN eliminates inequalities and in this way, there are no weak opponents. It is important to study your favorite character so that you can use it.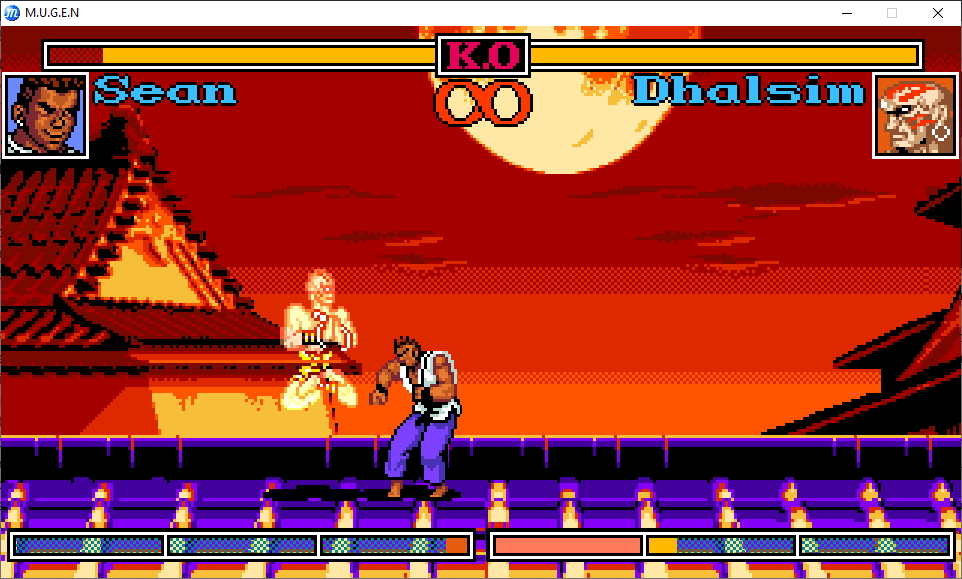 Mr. Saikyo's character has also been added. This is one of the alternative images of Dan Hibiki. Another character that impresses is that of Sheng Long. This mythical image is also extremely strong, and its moves are extremely diverse and attractive. He, like Ryu Hoshi and Ken Masters, masters the martial art of Ansatsuken, but his martial techniques and techniques are far more complex and effective than those of Ryu and Ken.
One of the most suitable for playing universal characters are Mike and M. Balrog. These boxers exhibit great precision. Their devastating blows are relatively uniform and not so spectacular. However, their effectiveness puts martial arts masters to the test and brings victory in the name of boxing.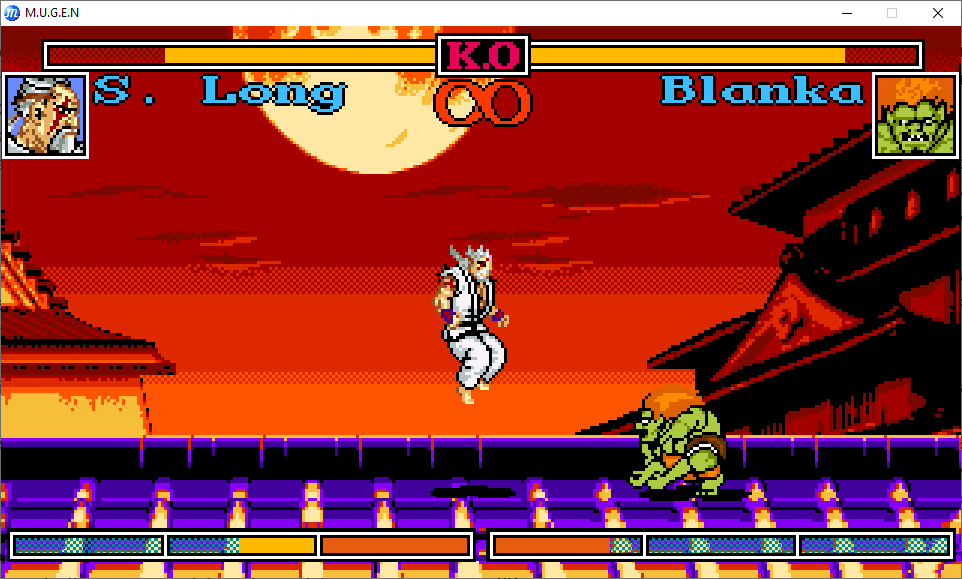 Street Fighter All-Stars has been created by CobraCaddie MUGEN society.


Installation : Download ===>> unzip ===>> play