MUGEN PLAYER YouTube Channel <<===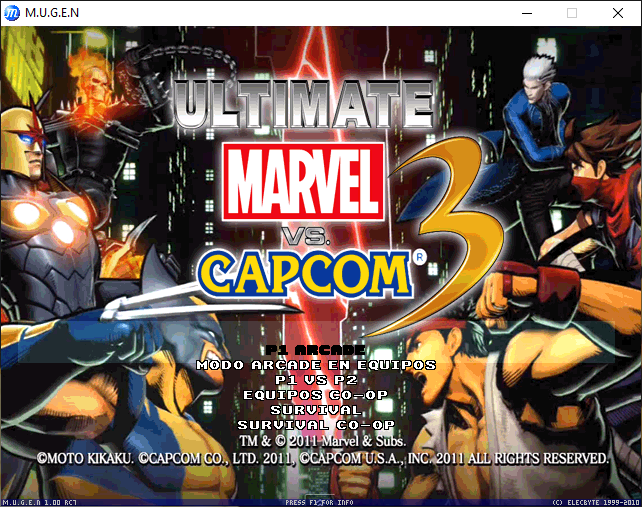 No collection will be complete without such a game produced by RistaR87.

RistaR87 is once again presenting one of the best games for MUGEN. This creator produces some of the highest quality games and although they are common, it is always good to own and store games from this author.
And so the battles between Capcom and Marvel are amazing. The heroes of the two universes embark on martial arts. Let's recall that Capcom is home to Street Figchter, but is also the birthplace of a whole guild of star heroes, such as Arthur of Ghost and Goblins, Megaman, Strider Hiryu and Chris of Biohazard who are just as colorful as Marvel characters.
And so the game is amazingly good. New heroes with new skills. Arthur is impressiv. This legendary image from the past appears here as one of the strongest and most extravagant images. In battle, he uses knights spears, battle axes, which he throws at the enemy, flaming torches and many other wonderful tricks that his enemies will find difficult to deal with. Impressive is also Chun Li, who is now super strong and the main contender for the winner of the great Galactus.
The traditionally strong Iron Man and Magneto are now giving way. Another stronger contender will demonstrate his excellent skills and that is Thor. The 3D model of Galactus is also impressive. He looks impressive. His 3D sprite is really wonderful. In addition, its combat characteristics are full-blown and you will lead an exorbitantly tough match. For now, in our tests of the game, the most practical fighter who can defeat Galactus turned out to be Chun Li. Its speed attacks are what make Galactus weak and vulnerable.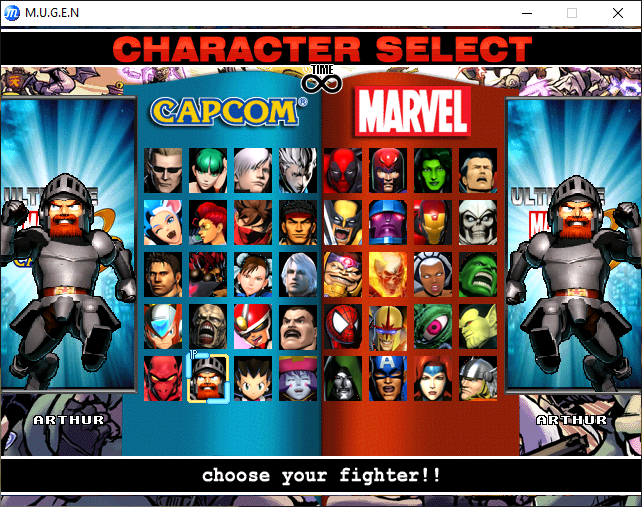 This game has been created by RistaR87 and mugen society.

Installation : Download ===>> unzip ===>> play