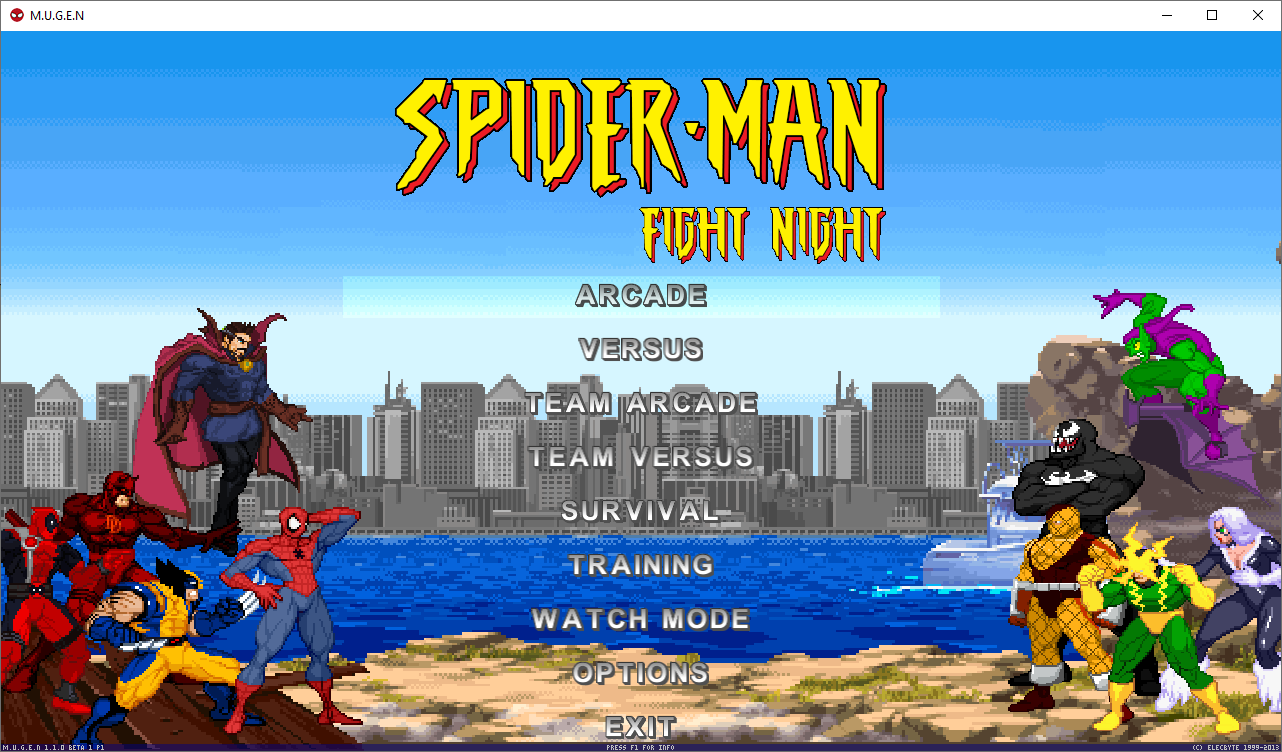 Spider-Man. Fight Night is a simple game that includes 40 individual characters. These are Marvel Superheroes. Although the game is called Spider-Man. Fight Night, then his model is the only one. Venom and Fage Carnage and Anti-Venom are also present in the game and their abilities are similar to those of Ben. However, the eponymous character in this game is not presented with other varieties.
Added such superheroes as Iron Man, Electro, Hydroman or some of the X-Men fighters or the Avengers, thanks to which the game gets a complete and beautiful look. The standard arcade gameplay is quite short - about 20 minutes. But if you play at maximum difficulty, it will be very difficult for you and the game will be quite long.
The gameplay is interesting and dynamic. Spider-Man. Fight Night uses the standard MUGEN core, which promises a very dynamic experience for gamers.
Let's add that the modern character Ant-Men also participates with the system, which promises to create new fans.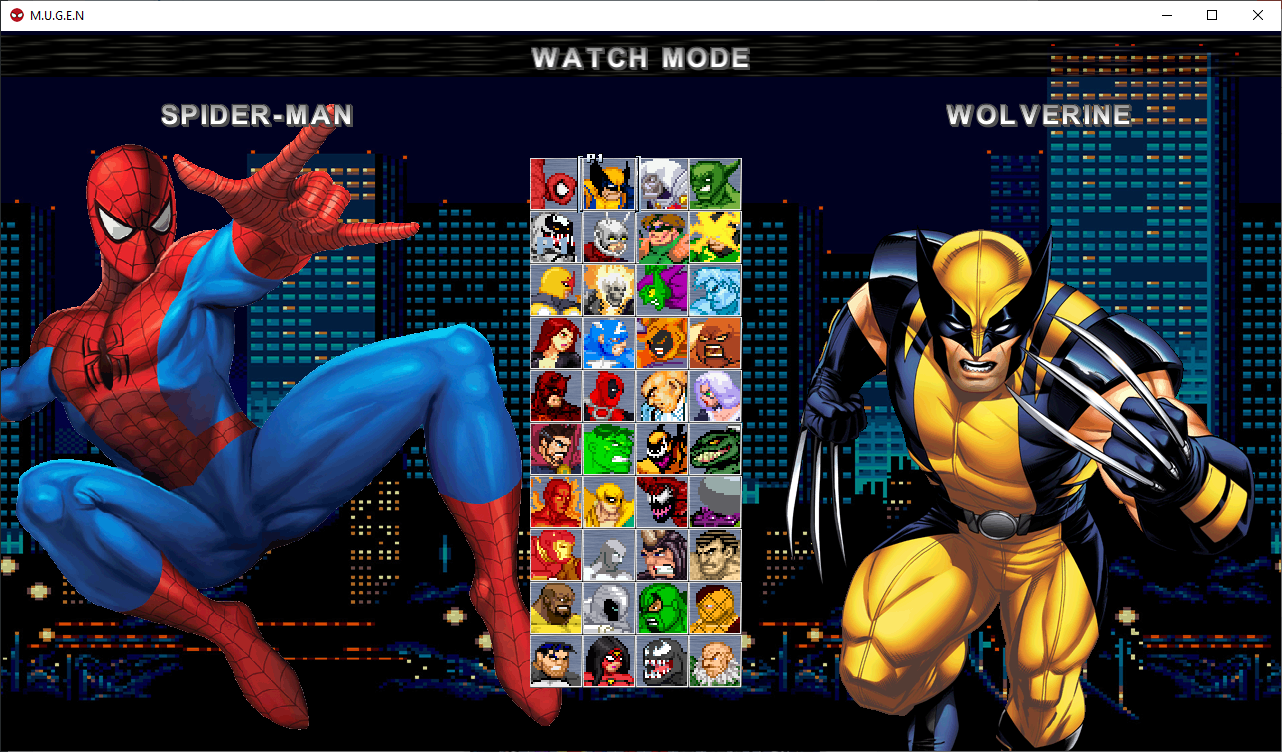 This game has been created by Schurkin and mugen society.

Installation : Download ===>> unzip ===>> play