Author's Blog <<===
Every last update and news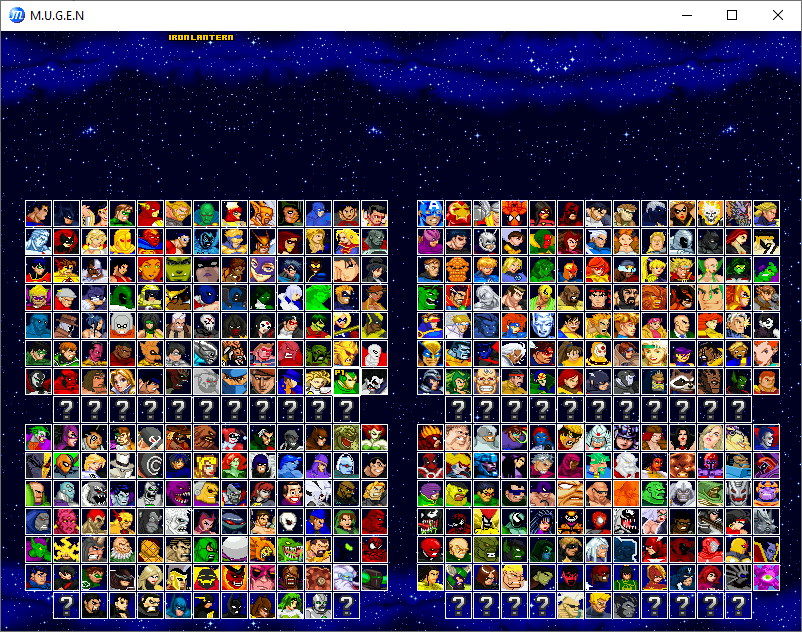 Oh! The game Super Heroes - MUGEN is full of heroes.
364 Different models. 364 Different variants of your favorite characters that you will be able to use for the game.
An excellent game that differs from other similar ones. This tournament is long but you will be able to lead, only one round against each opponent. Once you overcome it, you will move forward and fight against your next enemy.
The game is very interesting. It promises long hours of play while you study and experiment with each of the interesting characters. The characters of the Green Lanterns make a special impression. One of them, Iron Lantern, is actually from the Greens, but he has adopted the Iron Man protoform as his ego. This is one of the strongest hero in the game and a major contender for the winner. Of course, characters like Hulk or Magneto traditionally perform well. Dr. Manhattan is also a very strong character.
In essence, he is a double of Uren from Street Fighter. However, the game is quite difficult and very dynamic. The lack of HD animation is compensated by an appropriate ratio between the models. Gameplay makes this game very interesting and original.

- Management is standard, and for all MUGEN games, the gameplay runs smoothly!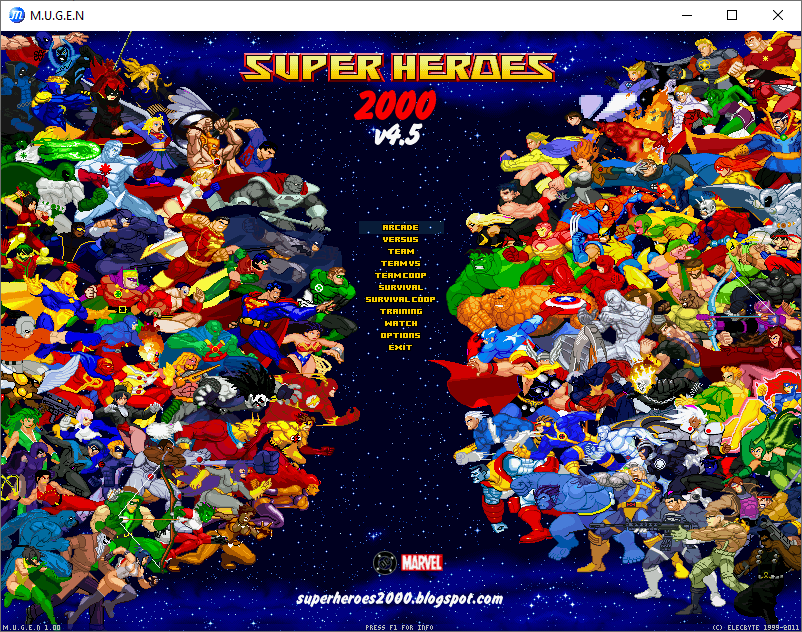 This game has been created by Ultronicman and mugen society.

Installation : Download ===>> unzip ===>> play