MUGEN PLAYER YouTube Channel <<===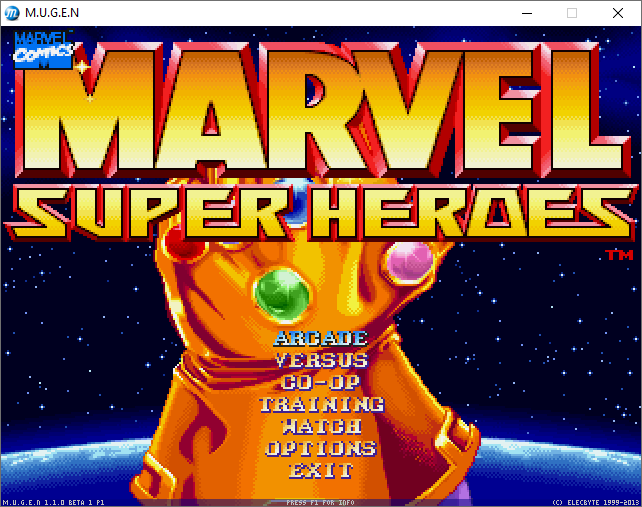 Marvel Super Geroes is still today a game for MUGEN where Marvel characters meet. They will face their great opponent Thanus. His immense strength and thirst for power provoke the universal superheroes to oppose him.
The technical implementation of the game is characterized by its own handwriting.
This time, the Thanus model performs very well. Extremely strong opponent who is almost impossible to defeat. You can reduce the level of difficulty to help yourself, but this great warrior easily keeps his kingdom undefeated.
The traditionally strong Ultron is now represented by a model with modest capabilities. On the other hand, War Machine is doing great. his abilities are impressive. His several super attacks are so devastating that his enemies remain helpless.
The game features as many as 58 characters from the Marvel universe. They are all among the most famous and beloved superheroes. But in addition to them, you will find and find eight more hidden electives. Under the main menu of Thanos and Galactus are hidden the characters of Batman, Cat Woman, Captain Marvel and Hydra, Silver Surfer and AIM, as well as Dead Pool and Leonardo.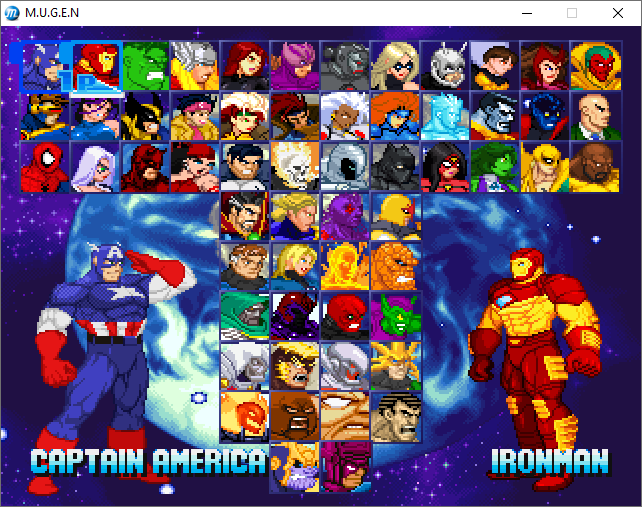 This game has been created by Doorhenge and mugen society.

Installation : Download ===>> unzip ===>> play