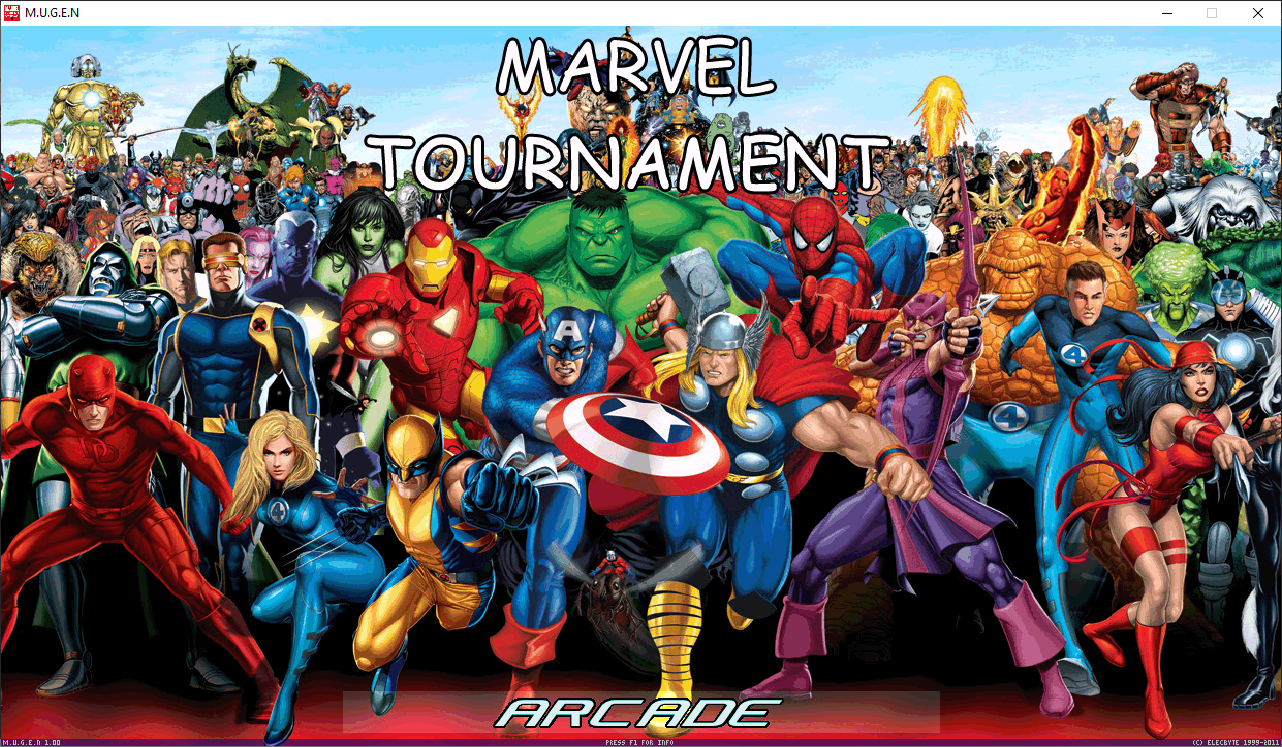 Marvel-Fighting-Tournament is a game for MUGEN, which will appeal to all fans of superheroes. Although the set of characters is limited to that of the Marvel Universe, they are really many and varied. Of course, many of them like The Incredible Hulk, Iron Man or Venom have their strong supporters who will want to play this animated tournament with them. It should be noted that the models of some characters have some differences from their standard image. This can confuse you as you get used to it. For example, the powerful laser of the Iron Man has been replaced by a shotgun, and instead of guided missiles it fires mines at a distance. Colus and Magneto perform best. Their ability to fight and crush the enemy is enormous, and they are easy to control. As the strongest opponent you will meet the superhero of Dead Pool. He is so dynamic and maneuverable that he often makes his opponents unappealable.
Marvel-Fighting-Tournament offers a choice of 58 characters, with Black Heart, Sentinel and Simbiot Onslaught being selectable bosses.
Symbiote Onlaught by nature is huge and almost invincible.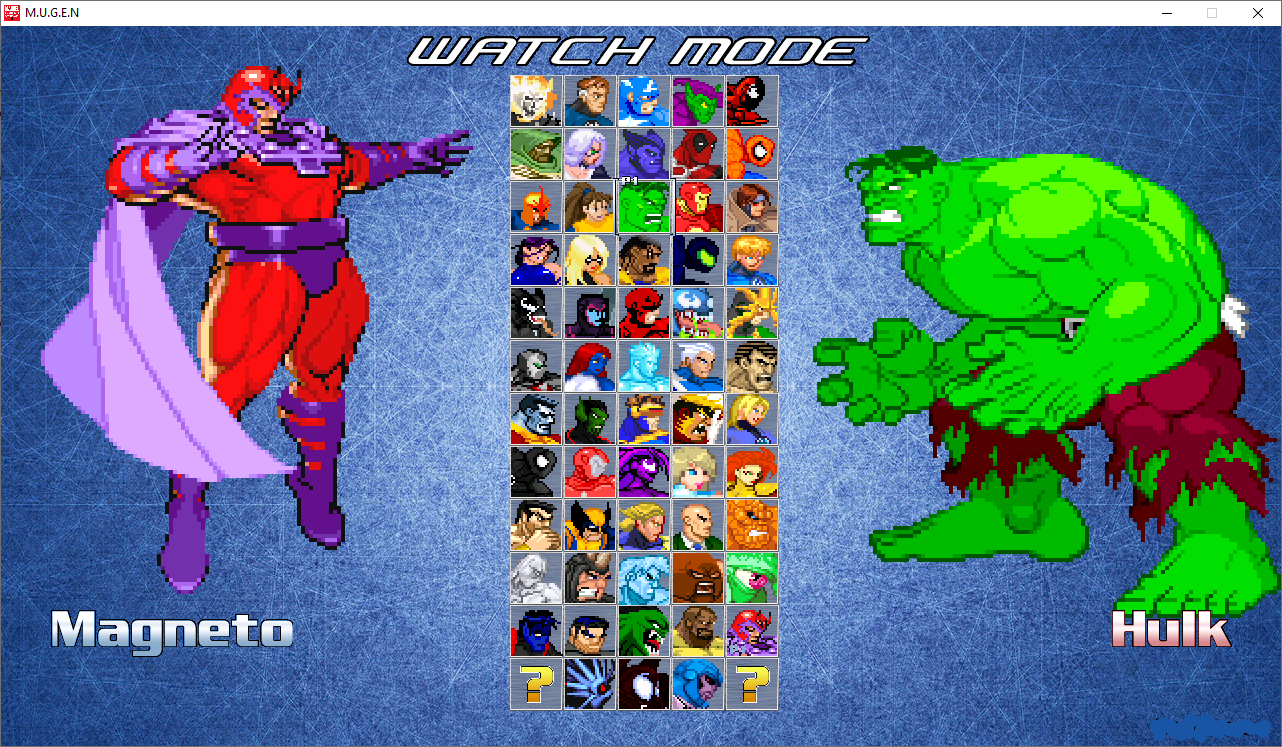 This game has been created by Schurkin and mugen society.

Installation : Download ===>> unzip ===>> play