Zvitor's official Website <<===
Zvitor's YouTube channel <<==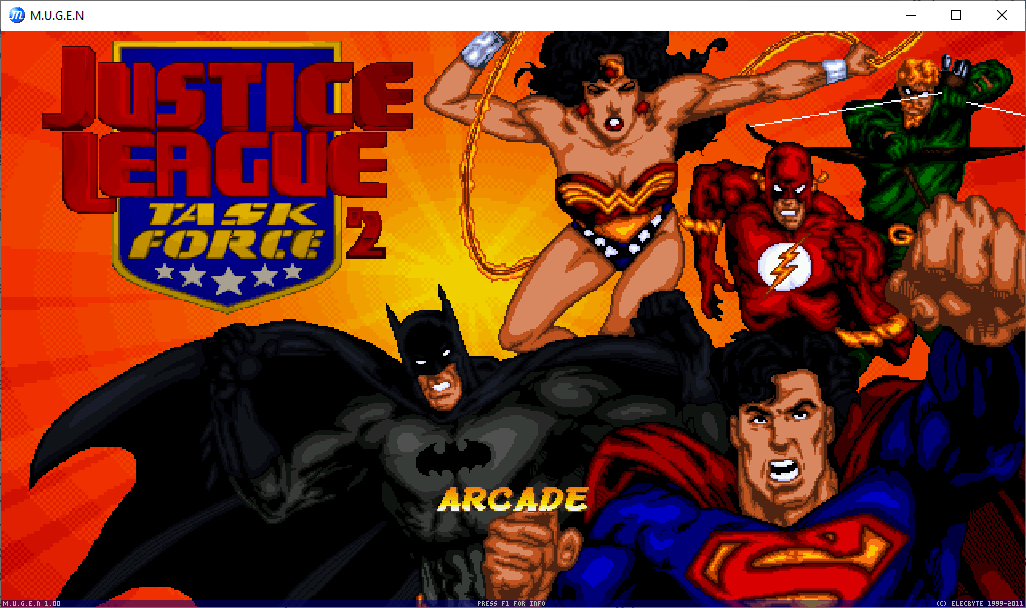 Again a Zvitor brand PC and again the best. This time it's MUGEN and is dedicated to the Superheroes of the DC universe - Justice League Task Force 2. In fact, this is an unpretentious game with 26 selectable characters to use in the game. However, Zvitor's game is still new, which makes it especially expensive, especially if you collect games.
First of all, the author's style is characteristic. Well-placed figures in a dense animation world. The synchronization is perfect, and the outpouring is similar to the games of a quarter of a century ago.
It is noteworthy that the author has added brief instructions at the beginning of each match, which explains how to perform special strokes.
The mechanics of the gameplay also differ from that of most mugen games. The action in Justice League Task Force 2 - DC is so different and unique that you will need time to navigate and organize. However, after studying the game, you will find that like the old arcades, here too your enemies have weaknesses that you must find to win. No matter how strong your opponent is, your favorite superhero can easily defeat him as long as you use your abilities precisely.
Grean Arow's superhero is especially practical to play, especially for novice gamers. Grean Arrow's ability to shoot farther and cut down his enemies is very practical, and your opponents usually have a hard time coping.
The game also includes Superman, Batman, Robin and you will find another cybernetic version of Superman. Like Bizzaro, DarkSide and Reverse Flash.
E Justice League Task Force 2 is a great game whose gameplay lasts about half an hour. It carries its original spirit, inspired by its author and does not take up much space on your disc. For your 300 mb you will get a piece of jewelry in your collections of mugen games with DC superheroes.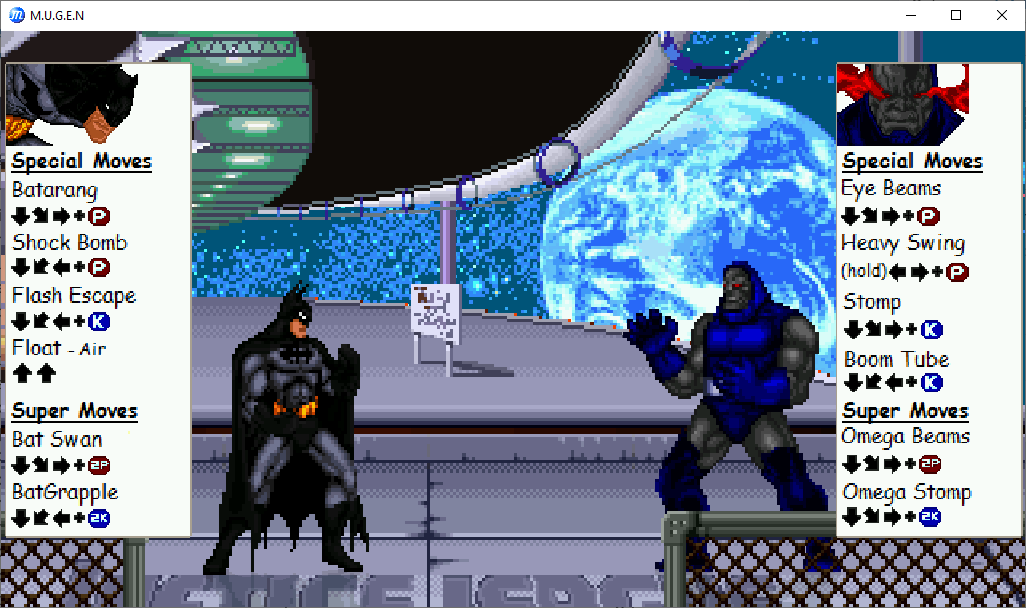 This game has been created by Zvitor and mugen society.

Installation : Download ===>> unzip ===>> play