Author's Blog <<===
Every last update and news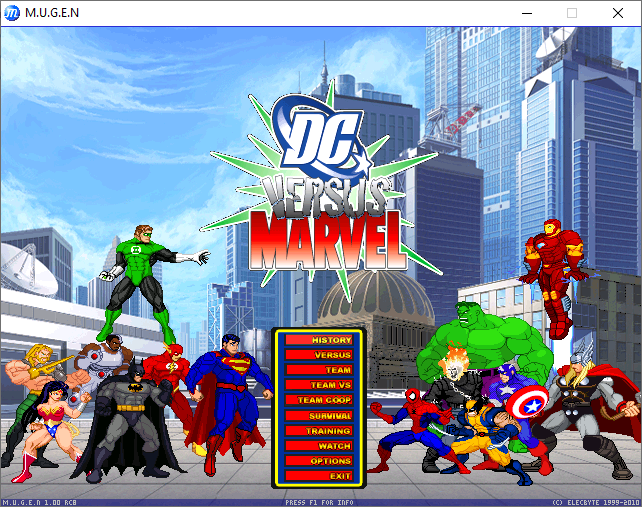 DC vs MARVEL by Um Canal Inutil is definitely one of the best games from MUGEN. Here, in an epic clash, both DC and MARVEL superheroes will meet. The game's wallets may be different, but most often they alternate between Galactus, Thanus or one of the other powerful creatures-rulers of the universe.
The game is quite difficult and the clash is dynamic. At your disposal you will have 150 of the strongest superheroes from both universes.
This game is actually quite similar to Marvel Super Heroes II Apocalypse but let's note that it is more difficult.
Here you will find new characters. The variety is so great that you will be able to discover new characters that resemble your favorite superheroes.
Traditionally, the strong Iron Man gives way here and it will be difficult for you to play with him if you are not a strong player. Ultron from the universe of Marvel and Guy Gradneer turn out to be the strongest and most practical characters with whom it will be easy for you to win. While Ultron is one of the most terrible villain and invincible machine that easily overthrows even the mighty galactus. Another excellent choice for the game turned out to be Guy Gradneer, who is a representative of the Green Lanterns. His special techniques and techniques are characterized by extravagance and dynamism. This hero easily prevails over other opponents. Due to his ability to hit repeatedly and far, his opponents, very often, are simply carried away from the arena.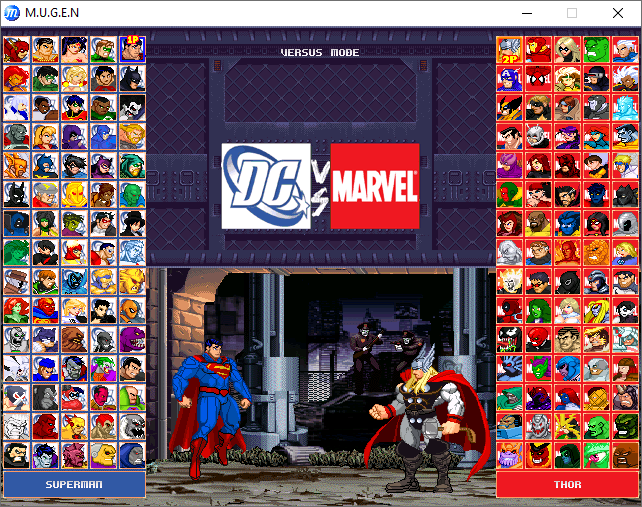 This game has been created by Ultronicman and mugen society.

Installation : Download ===>> unzip ===>> play