Mugenation official Website <<===
Mugenation YouTube channel <<==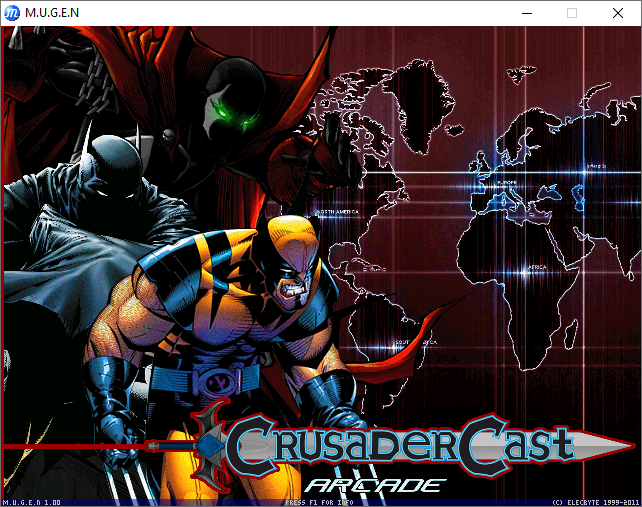 And here is a super selection - Crusader Cast. Very good game with a huge number of characters to play with. Mr_Nygren's Marvel VS DC-Universe MUGEN V. 5.0 NEW (2020) is a long title dedicated to Marvel and DC Superheroes. This new release features over 300 characters and some older versions have also been replaced with the latest sprites. It is impressive that there are many duplicated superheroes. For example, for the Batman character, you will be able to choose from as many as 6 nave varieties. Particularly attractive is the character of Thomas Wayne, who is actually the ancestor of Batman. Another character - that of Dark Knight is especially practical to play. It is easy to operate and quite capable. Its mechanized gadgets make it a much more practical choice than other Batman incarnations.
Venom's options are also many. There is both anti-Venom and Riot, Varnage, and a dozen others like him. This should include the Symbiote Spider-Man, which is the first image ever. The characters are mainly divided into two groups between the DC contenders and the Marvel contenders.
Again, Ultron proves to be the strongest and most productive in the game, and his qualities are difficult to overcome. It is also a suitable choice for all beginner players who do not yet know the game.
The technical performance is among the best. Although created back in 2000, Crusader Cast continues to be among the favorite MUGEN games for many fans.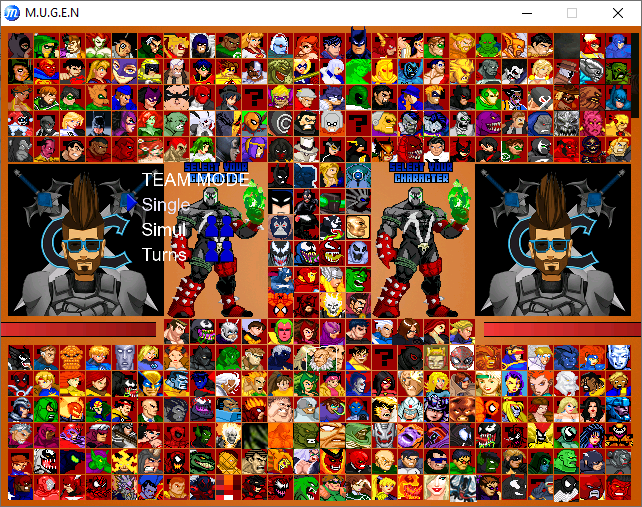 This game has been created by Mr_Nygren and mugen society.

Installation : Download ===>> unzip ===>> play