Author's YouTube channel <<===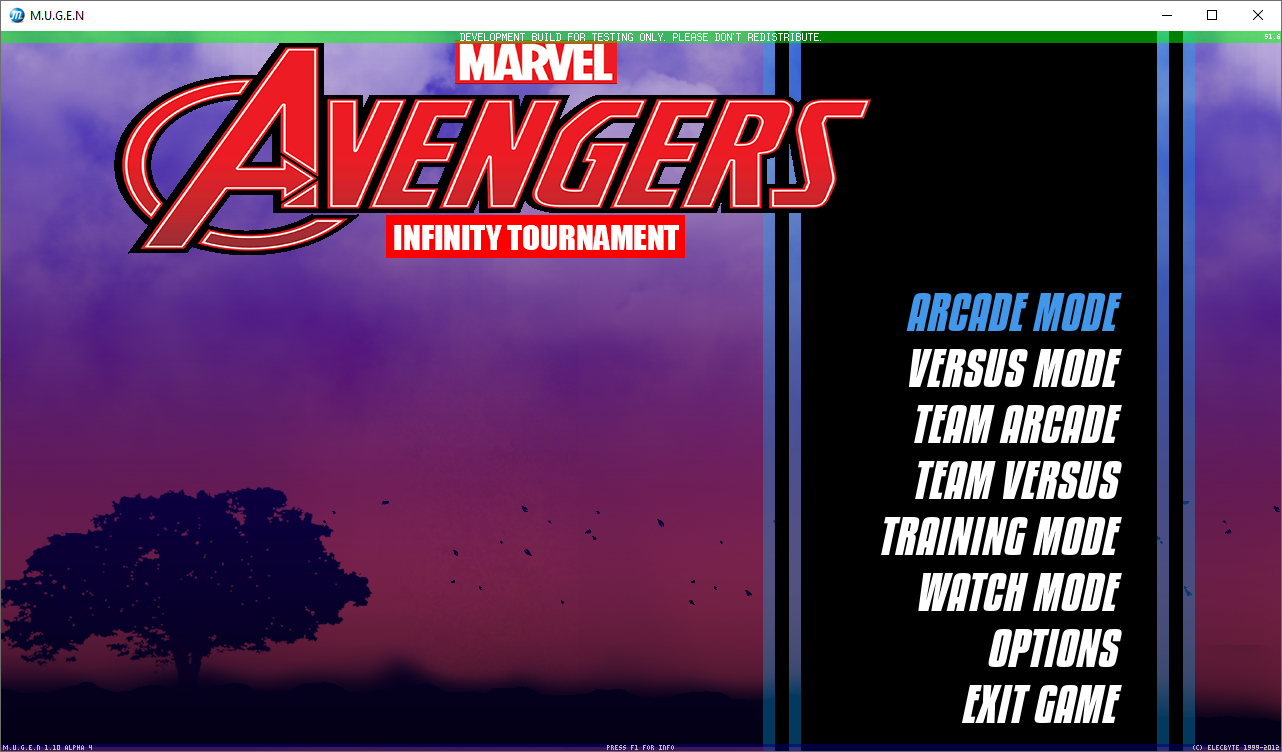 The Iron Man is again the strongest. In Infinity Tournament HD - MUGEN, the characters reunite for a titanic clash. Sixty-one superheroes from the Marvel mega universe are vying for the Infinity Stones. Everyone has their own ambitions, from destroying the universe to saving it.
However, the Iron Man turns out to be the optimal hero. With his rich armor, from lasers, missiles, force fields, etc., he proved to be very strong. With proper gamer play, he will be almost invincible. Compared to the unparalleled War Machine and Ultron, he surpasses them in every aspect. Known as Tony Stark, easily handles both The Incredible Hulk and Dr. Doom and Dormammu.
In fact, another character makes an impression and that is the Scorpion. His ability to strike far, many times eliminates opponents before producing their special attacks. It is also very fast. The author of the game Infinity Tournament HD has endowed Scorpion with exceptional abilities and thus made him an opponent of the best. One of the attacks of this superhero even involves his unification with Venom and so the doubled power of these characters can inflict crushing damage on the enemy. However, the scorpion is an element that does not need special moves or super attacks. Its advantages make it as productive as possible without the use of super-combos.
The gameplay is very good and Infinity Tournament HD works great, but although the game is titled HD, the models are not in this format. It refers to the sets and the general framework of the game in which the action takes place.

- Management is standard, and for all MUGEN games, the gameplay runs smoothly!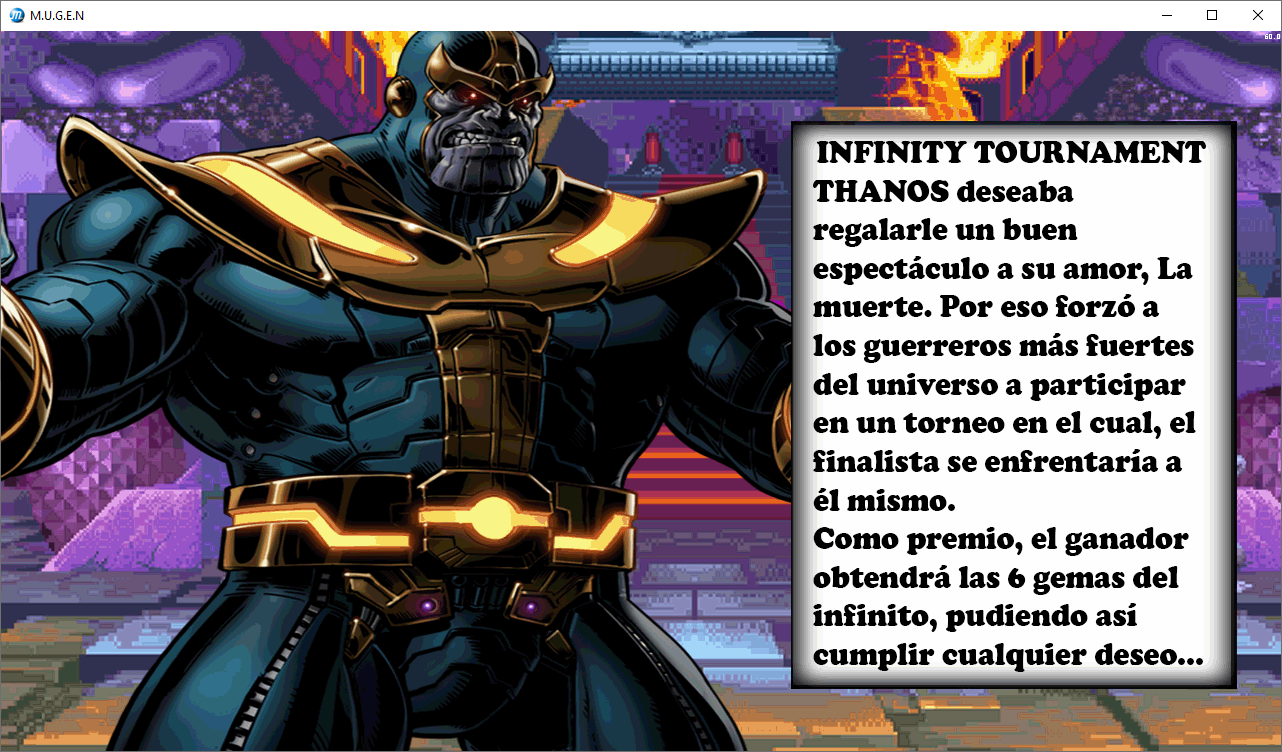 This game has been created by Manuel Garcia Durand and mugen society.

Installation : Download ===>> unzip ===>> play