On this page of our Free Ikemen-Go Game Store, you can download the game Marvel War of Gems v.1.0 Beta [Ikemen-Go] directly and quickly.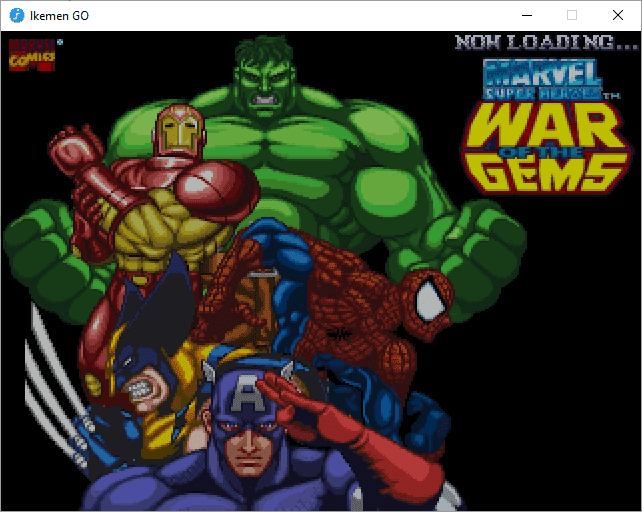 It is now clear that the Ikemen-Go engine is gaining momentum over its competitor, MUGEN. In fact, the two engines are compatible with their content, and this gives Ikemen-Go an additional edge. So, the game we are going to present to you started as a game for MUGEN, but in view of its better features, its development continues on Ikemen-Go.
So, the game we are going to present to you is called Marvel War of GEMS and it is in its first beta version. However, you'll find this to be an amazingly old composition rendered through everyone's favorite retro standard of 16-bit.
You will have a choice of a total of 34 characters to play through. They are all part of the Marvel universe and the War of the GEMS story. Among them, you will find Iron Man, Captain America, Magneto, Apocalypse, Doctor Strange, The Incredible Hulk, Xmen, and, of course, Tanos, as the final boss.
For now, the game is played with two buttons, sticking to the standards of our well-known 16-bit SNES console.
Well, it's still beta, and updates are still to come. So we can test this game right now and have fun to our hearts' content. The developer has done a great job.
Free web builder for you and you friends!
Developer: Robson Oliveira [YouTube Channel]; Robson Oliveira on Instagram; Robson Oliveira on Discord
Engine: Ikemen-Go
Type: Game
License: Free [Free to Download - Free to Play]
Status: Ready to Play [Beta Vesrion 1.0]