we use google translate

if you need ===>>

Double Dragon & Mortal Kombat <<=== ===>> M.U.G.E.N. Game Club
Final Fight Game Club <<=== ===>> M.U.G.E.N. Game Club-Dragon Ball
Beats of Rage Game Club <<=== ===>> M.U.G.E.N. Game Club-K.o.F -Torrent
Streets of Rage Game Club <<=== ===>> M.U.G.E.N. Game Club-Mortal Kombat


Crono Crash Game's Forum
News, Articles, Updates
Download OpenBoR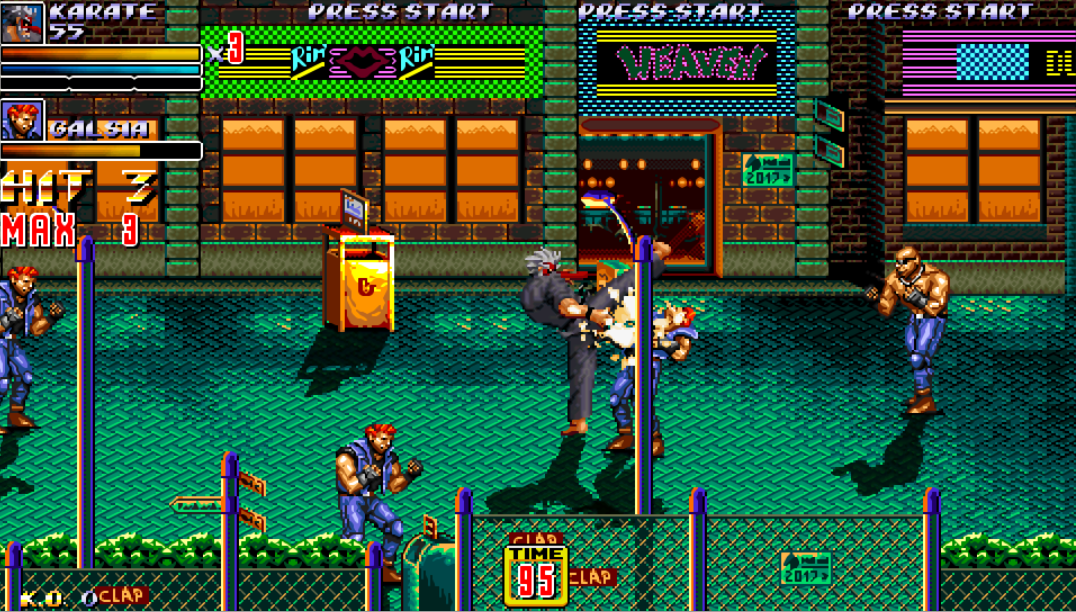 Many greetings, praise and good reviews for this game. An excellent addition to the world of openbor. The community demonstrates an enviable presence in the virtual art world. This game will be rated 7 stars by us and also by the players.This is the game Streets of Rage 2X Ver. 1.2 Takuma Sakazaki Edition. In this version are added both the additional character from the first part, and a new full-fledged character. This is Master Takuma Sakazaki or as he is also known Mr. Karate
Extremely strong hero, with a large set of grips and fighting abilities. In addition, his grips are very spectacular, and his opponents remain crushed after a full raid.
Other characters are Raven - an extremely strong player. Powerful and strong, it rivals Takuma in its ability to fight. In fact, Raven is suitable for a major player in the series.
The other players are: Alex, Blaze Max, Sammy.
Additional players: Jet, Jack, Hakuyo, BigBen, Electra, Signal Bandit, Hanzou, Fog, Donowan and Galsia. You can read more about them in the exposition of the first part.
Exciting game and exceptional remake.
The game Streets of Rage 2X has been created by Kratus and OpenBoR society
Installation : Download ===>> unzip ===>> play

!!! If it doesn't work === >> Download the latest version of openbor first ===> copy the contents of the "packs" folder of the game and paste it in the "packs" folder of openbor ===>> play from openbor.exe !!!


Good Remake Games

==***7***==

Direct Download Service


this clip from The Areton'S - Web World Guide on his channel оn youtube

free unzipper 7zip Download