we use google translate

if you need ===>>

Double Dragon & Mortal Kombat <<=== ===>> M.U.G.E.N. Game Club
Final Fight Game Club <<=== ===>> M.U.G.E.N. Game Club-Dragon Ball
Beats of Rage Game Club <<=== ===>> M.U.G.E.N. Game Club-K.o.F -Torrent
Streets of Rage Game Club <<=== ===>> M.U.G.E.N. Game Club-Mortal Kombat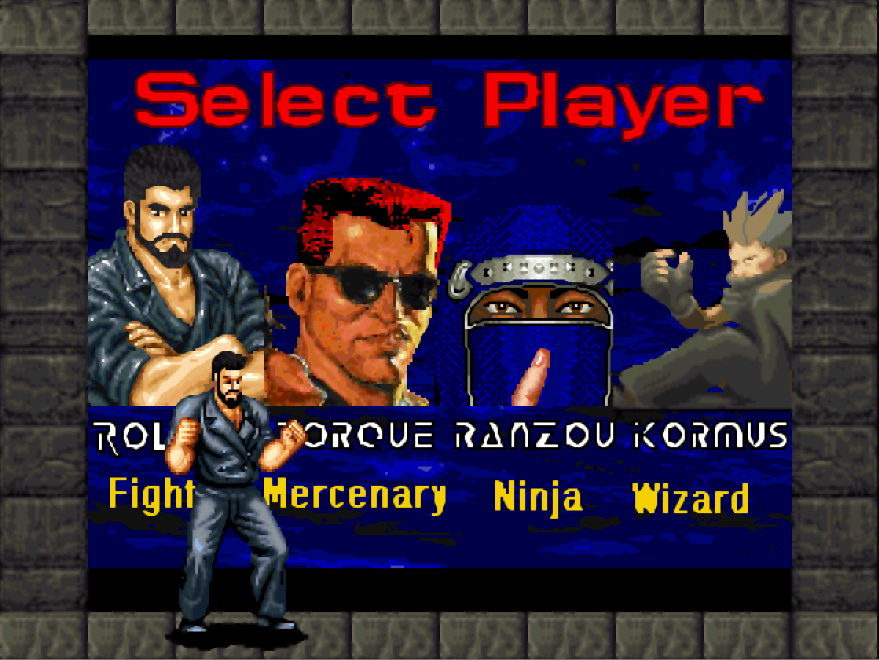 The Fearless Warriors for openboard in a typical retro style. Difficult to play, but very interesting. The fighters are endowed with various fighting techniques and are assembled from different series. Thus, among The Fearless Warriors you will find ones from the Punisher or Final Fight.
As we wrote, this game is quite difficult. The grips have to be precise, and the vaster characters are pretty slow. Although they are endowed with special skills, they will find it difficult to overcome the numerous opponents.
You can download this game from the provided links and save it. It is also part of the golden collections of cronocrash.
This game game has been produced by OpenBoR society and Kanzom
Download ===>> Unzip ===>> play
or
Installation : Download OpenBoR First ===>> copy the pak.file|''download'' of the game ===>> paste it into the paks folder of your OpenBoR ===>> play

Good New Games

Direct Download Service


this clip from The Areton'S - Web World Guide on his channel оn youtube

free unzipper 7zip Download