we use google translate
if you need ===>>

Double Dragon & Mortal Kombat <<=== ===>> M.U.G.E.N. Game Club
Final Fight Game Club <<=== ===>> M.U.G.E.N. Game Club-Dragon Ball
Beats of Rage Game Club <<=== ===>> M.U.G.E.N. Game Club-K.o.F -Torrent
Streets of Rage Game Club <<=== ===>> M.U.G.E.N. Game Club-Mortal Kombat
Author's YouTube channel Digital Brilliance Hour
Download all new versions of the game ===>> Gamejolt Game Account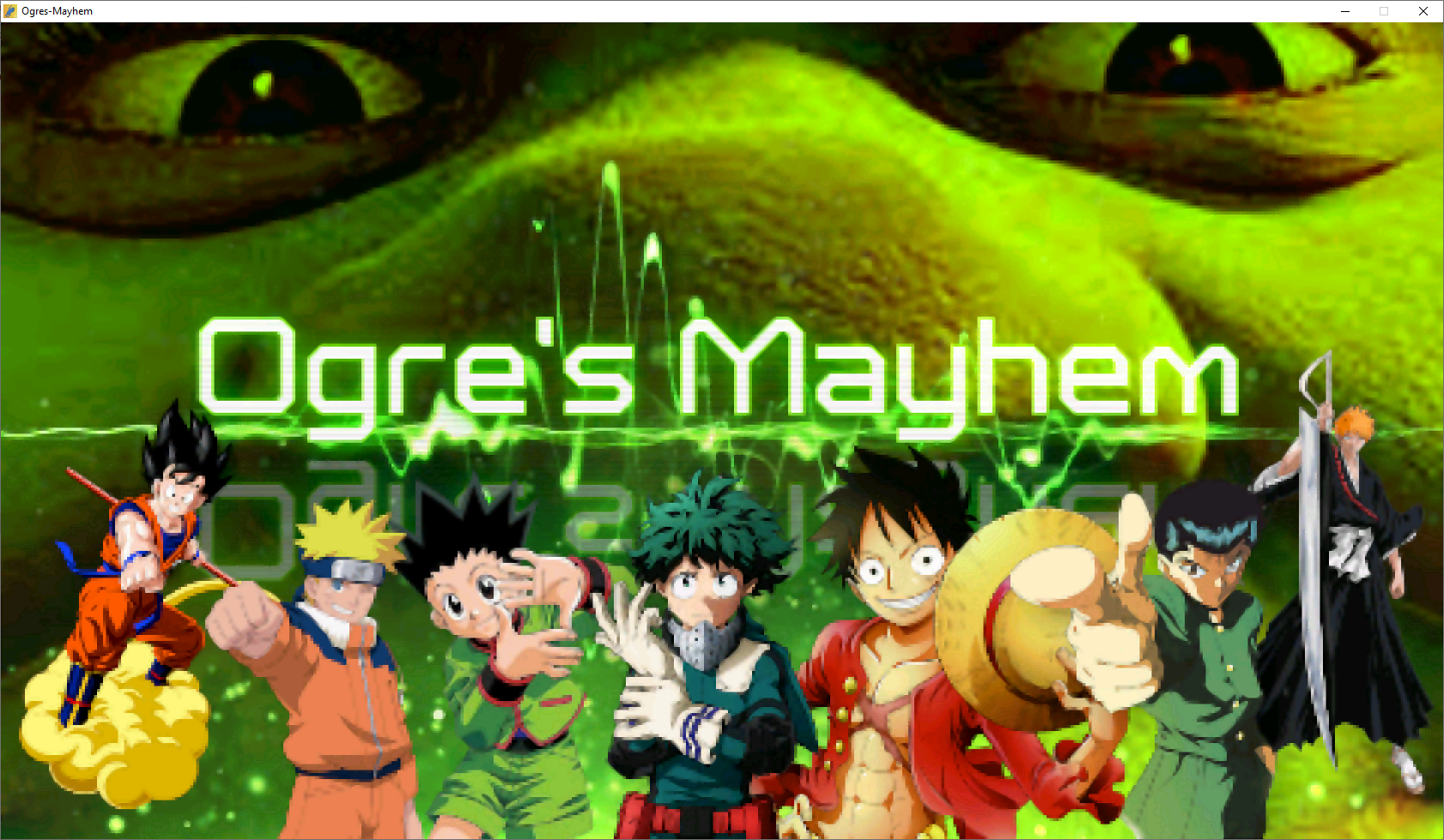 New game by new author. The world of OpenBoR will be enriched with another great game. This is Orge's Mayhem. Let's welcome this demo version and look forward to the full game soon. The author digitalbrilliancehour has collected for us some of our favorite characters. These are Lufi from One piece, the hedgehog Sonic, Naruto, Goku and other great characters, will embark on the path of a brilliant adventure. Each of them has its own unique abilities. In addition, like Goku, the characters can gather skills that can transform them completely. They will become stronger and more powerful fighters.
Several basic controllers. Hyper-lightning acceleration. Special Action Strike with great power and unique for each player Power Move which will transform you or give you super power. It will also unlock additional combat techniques for you to use.

This demo version is still quite easy to play and with a low level of difficulty. This is a good fun game for everyone. But the good synchronization between the individual elements stands out. The figures are easy to control and the battles are intense.
For the first time you will see a training arena built this way. Authorut uses his original style in its construction. You will learn to play and lead your units with a few easy steps.

Orge's Mayhem comes with good 2D graphics and excellent special effects animation. Definitely Orge's Mayhem will gather its fans who will enjoy epic battles. Of course, we will present you the full version of the game when it is ready.
You can thank the author personally by visiting his gamejolt profile.
Orge's Mayhem is created by OpenBoR society and Digital Brilliance Hour.

installation instructions:
Download === >> unzip ==>> play
If you are looking for a game that you can't find, you can write on our Facebook page using messenger, chat or join one of our groups.
https://www.facebook.com/groups/SpeedallgameSSites.here
Visit the RedBrilliantFox packaged games section at this link
https://www.speedallonlinegamessiteshere.com/free-game-packs-by-openbor
Good New Games
free unzipper 7zip Download