we use google translate
if you need ===>>

Double Dragon & Mortal Kombat <<=== ===>> M.U.G.E.N. Game Club
Final Fight Game Club <<=== ===>> M.U.G.E.N. Game Club-Dragon Ball
Beats of Rage Game Club <<=== ===>> M.U.G.E.N. Game Club-K.o.F -Torrent
Streets of Rage Game Club <<=== ===>> M.U.G.E.N. Game Club-Mortal Kombat
The コ ウ Gameplay's YouTube channel
News, updates, origin downloads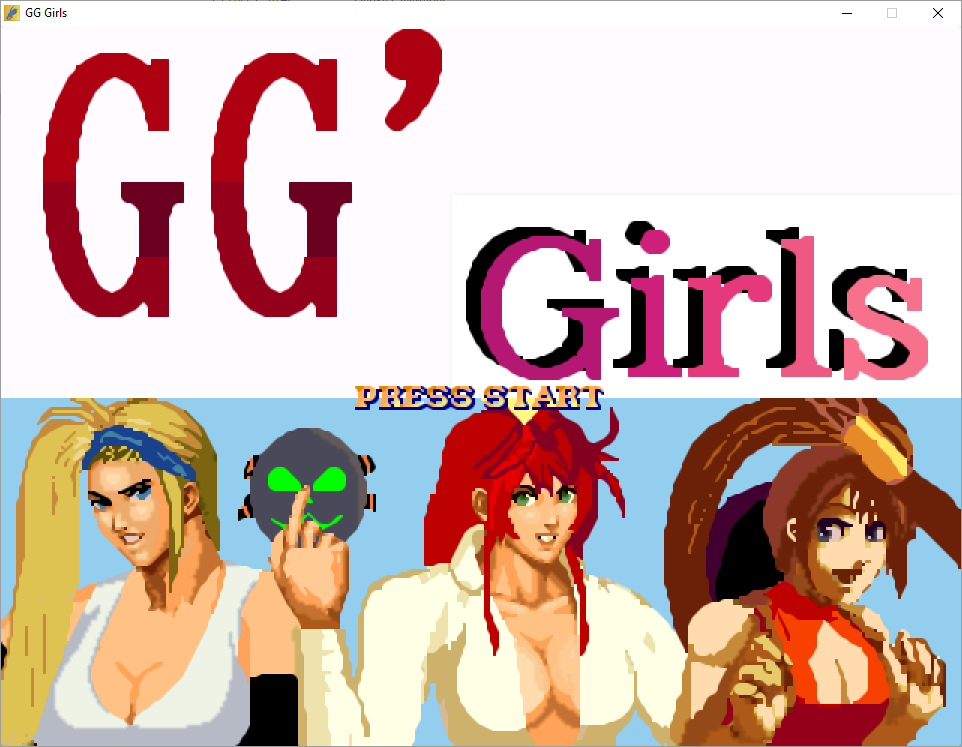 Our friend and game maker from コ ウ Gameplay channel has prepared for us another OpenBoR game for all of us to play. True to his handwriting, the author of the game GG 'Girls OpenBoR focused on the topic of a post-apolliptic world, where people have become zombies or mutants, and beasts have acquired aggression. All these new creatures are chasing the survivors. In fact, the survivors are just a handful of heroes who are endowed with supernatural abilities. They are not only immune to the new disaster, but also have extraordinary fighting skills. The heroines Jack, Jam and Millia form a team called GG 'Girls. They are leaving the safe world of the territories they rule and heading for insecurity and rampant gangs to purify this world. It turns out that these are not just crazy zombies, but part of a new order that is controlled by their bosses. Such as the robot Justice or the mummy Anakaris.Our three heroines also look quite eccentric and if you are not used to it will be difficult to play. Fortunately, the OpenBoR engine console provides an option in the settings menu from where you can get inexhaustible credits.The technical performance is standard, considering the excellent features of OpenBoR to drive 2D models in its own space.
The artistic style is characteristic of the author. The author's sprites have a low level of detail, with an emphasis on their eccentricity. Strange and strange cartoon images.
Once you play the game once and for all, several new bonus levels will be unlocked for you. Practice training where you will be able to learn the techniques and techniques for guiding these characters.
You can also choose the stage Boss Battle, which will take you to the suburbs of the council controlled by the fighters of SNK and KoF.
In general, GG 'Girls is an interesting game with a non-standard concept. This game is part of a series produced by コ ウ Gameplay channel and コ ウ Creator Channel and they are characterized by the fact that their main characters and selectable characters to play with are always in the female cast.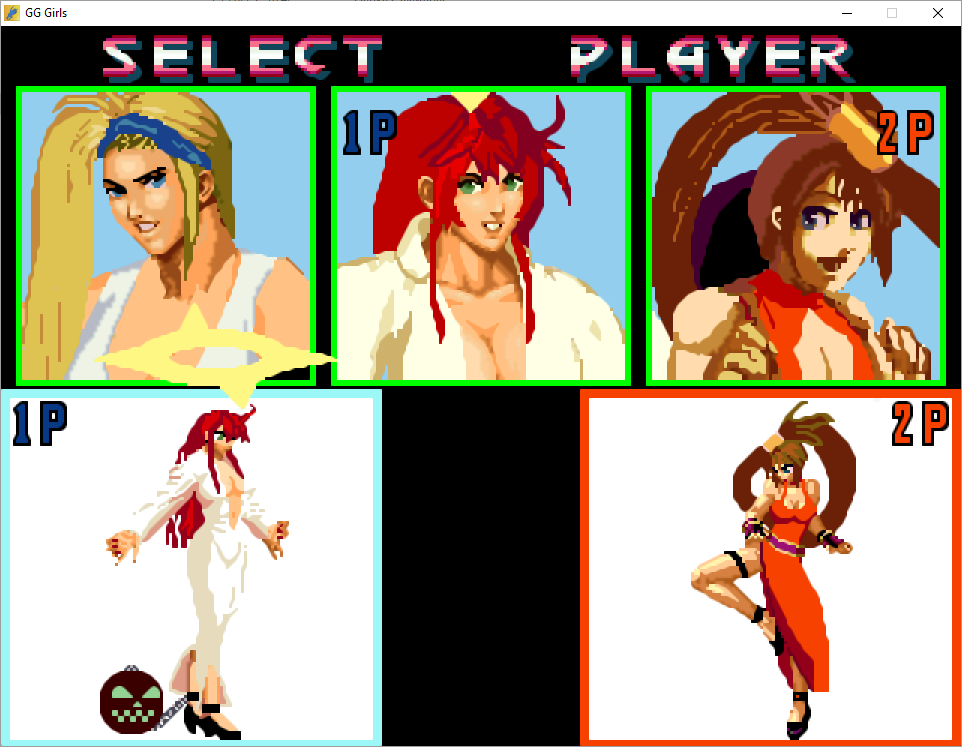 GG' Girls by has been produced by OpenBoR society and コ ウ Gameplay

Installation instrucions : Download ===>> unzip ===>> play from OpenBoR .EXE

Note!
Before turning on the game, remove the apostrophe ( ' ) from the .pak file name.
The .pak file GG'Girls revenge was ranamed. An appropriate name would be GG Girls.