we use google translate
if you need ===>>

Double Dragon & Mortal Kombat <<=== ===>> M.U.G.E.N. Game Club
Final Fight Game Club <<=== ===>> M.U.G.E.N. Game Club-Dragon Ball
Beats of Rage Game Club <<=== ===>> M.U.G.E.N. Game Club-K.o.F -Torrent
Streets of Rage Game Club <<=== ===>> M.U.G.E.N. Game Club-Mortal Kombat
Authors YouTube channel <<===
Official Website of the Game <<===
Beximus creator's YouTube channel <<===
Beximus creator's Twitter account <<===
Beximus creator's Discord channel <<===
News, Updates, Downloads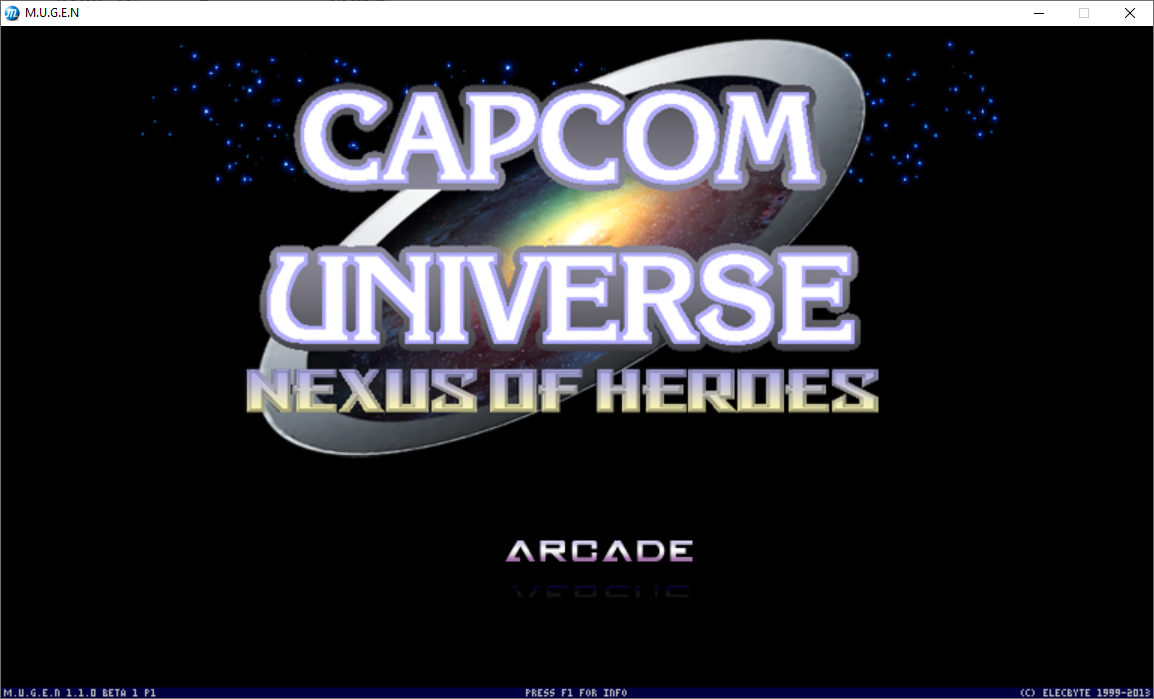 A short but pretty fun game that is still in its beta version. The menu offers a large number of characters - a total of 55 from among all the most revered characters by fans. Another hidden character has also been added and that is the character of Ken Masters. We all know that Capcom is performing very strongly with its branded game Street Fighter. However, Capcom Universe: Nexus of Heroes is not limited to only their representatives. You will find your favorite characters from many different brands, such as Vampire Hunter, where the Phobos robot is from, the Megaman saga, the full cast of Final Fight or Rival School.
Capcom Universe: Nexus of Heroes has gathered all these components in one new tournament.
Beautiful scenery and animation. The characters do not have additional varieties, but each of them has several options that you will be able to choose before the start of the battle. This will change their fighting style.
The mechanics are excellent and like all games powered by the MUGEN engine, this one is very dynamic. To master it, you can play it on a lower difficulty.
Even though Capcom Universe: Nexus of Heroes is a team format, the Street Fighter representatives are still the leading group in this tournament as well. In addition to Akuma and Ryu, Boson, Uren and other representatives from SF 3 are present here.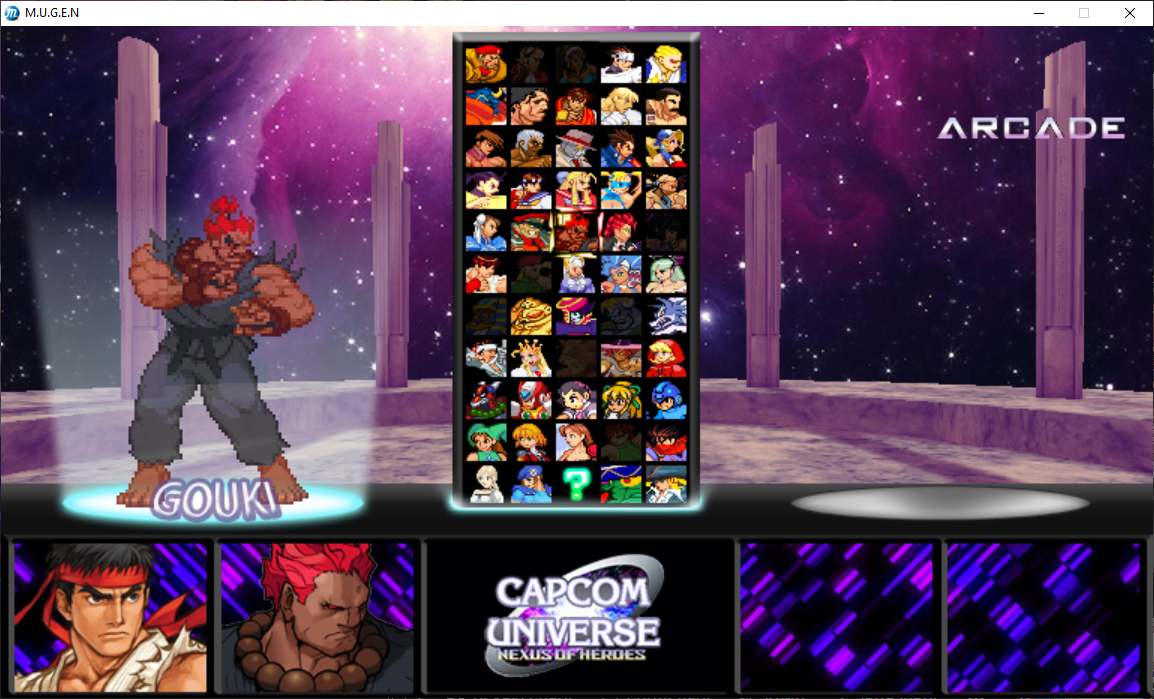 Capcom Universe: Nexus of Heroes was created by By Beximus, Capcom Universe Fangame and MUGEN society

Let's mention that under the general name MUGEN society are included all manufacturers of MUGEN products that took part in the development of the respective game. From the sprite creators, compilers, code creators and all the community actors who are present through their work in the respective edition.

You will find the full composition of the creative team in the text files of the game!
Installation : Download ===>> unzip ===>> play